For those who're still learning how to dance Gangnam Style, you should check out the Complete Guide to Dance Gangnam Style provided by dailygangnam.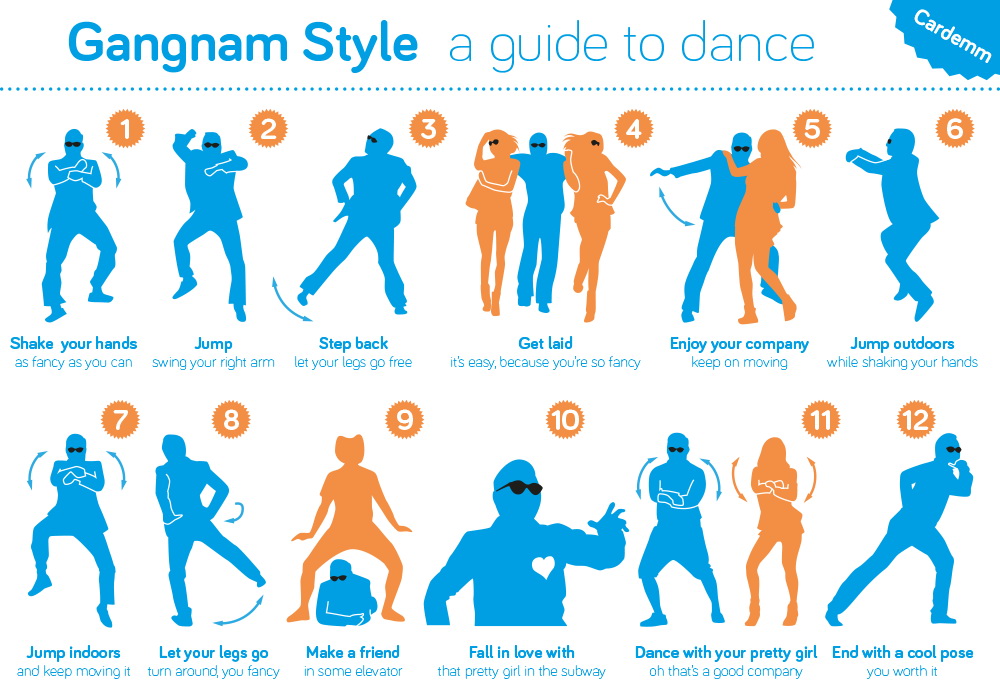 Shake your hands- as fancy as you can.
Jump- wing your arm.
Step back- let your legs go free.
Get laid- it's easy, because you're so fancy.
Enjoy your company- keep on moving.
Jump outdoors- while shaking your hands.
Jump indoors- and keep moving it.
Let your legs go- turn around, you fancy.
Make a friend- in some elevator.
Fall in love with- that pretty girl in the subway.
Dance with your pretty girl- oh that's a good company.
End with a cool pose- you worth it.