A supposedly dinner at 5050 cafe did not happen because by the time we did not find any nearby parking place in Pelita Miri area, every parking lot is fulled. Luckily, we found a parking lot not far away from 5050 Cafe, it was only a few metres away from Servay Hypermarket Miri, so we walked there.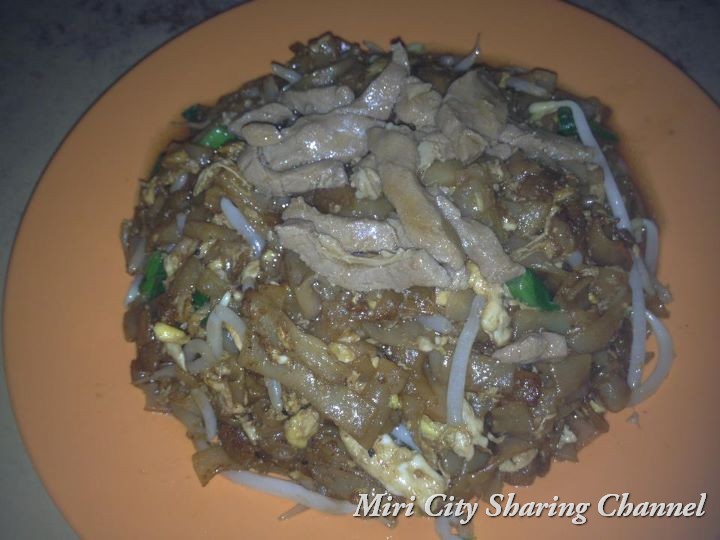 This kueh tiaw goreng is really simple, just fried using yellow kueh tiaw, bean sprouts, eggs, sliced pork, veggies and soy sauce. For that simplicity, it is so popular among the locals there. Only dried kueh tiaw are available.
Quite crowded at that moment, but turnover is very fast so you probably won't need to wait long. The kueh tiaw's taste can be adjusted to your own liking by adding chili sauce you want since it is pretty much free flow and you are good to go.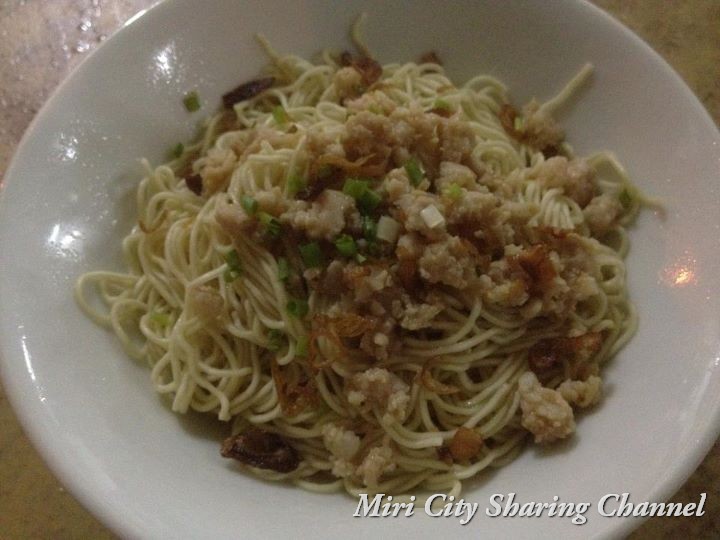 The mee kolok looks different, thin noodles with the minced pork, fried onions and slices of green onion. Mix the noodles well, so you will end up eating them altogether in one great taste.