Who would have thought a small stall with an old aunty selling delicious (chee cheong fun) aka( 猪肠粉) is only minutes' drive away from the round-about of GK Supermarket, Pujut area in Miri. The Chee Cheong Fun @ RM2.00 had an appetizing silky rice rolls golden-red appearance.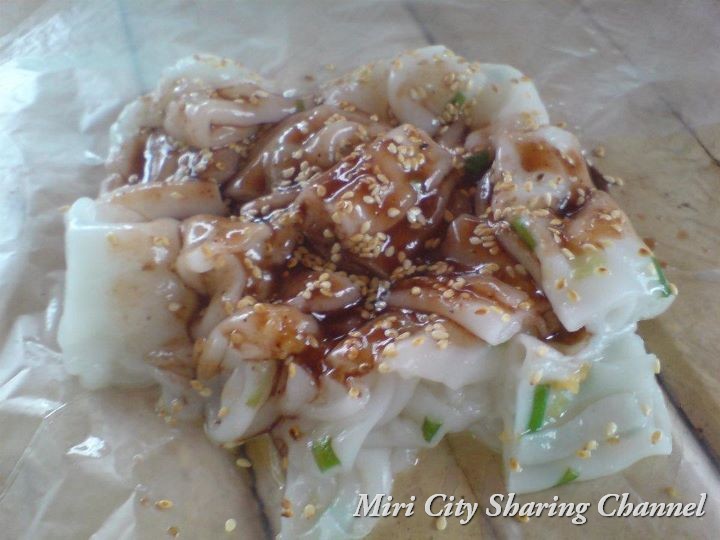 Besides selling Cheong Fun, there are other kuih and desserts. We bought some (Tau Fu Hua) aka (豆腐花) @ RM2.00 each and agar-agar. A great place to stop by for a tea break in the afternoon.
Note: open at around 3.00pm only until around 5.00pm in the evening.