Hello Miri people! 3D Modelling Chinese Steamed Buns Specially Designed Course is available in Miri City.
Instructor: Shirley Tan (Knead to Inspire)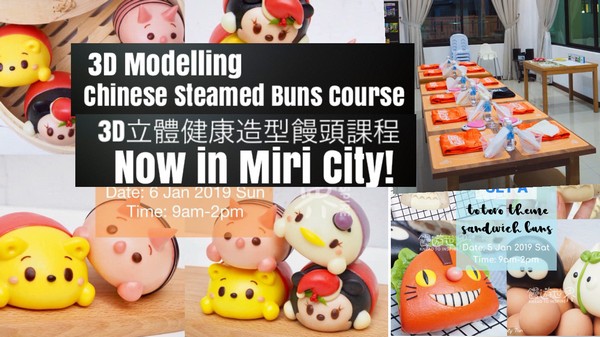 The course entails all practical knowledge, such as how to use the simplest ingredients, mould-free skills set to knead out uber cute 3D design steaked buns. From the fundamentals of getting to know the all natural ingredients to dough-kneading, colouring(natural powder), shaping and making silky smooth steamed buns.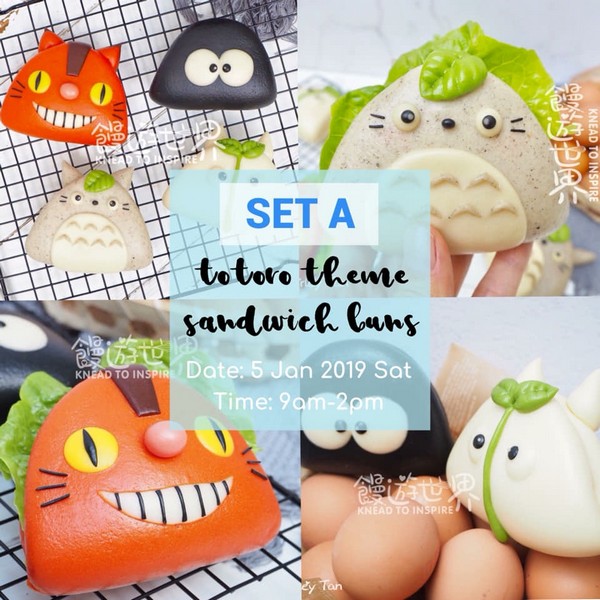 Practical work and Date:
Set A
Date:05/01/2019 (Saturday)
Time: 9:00am – 2:00pm
Practical work: Totoro Theme Sandwich Buns – 4 designs
Fee:PM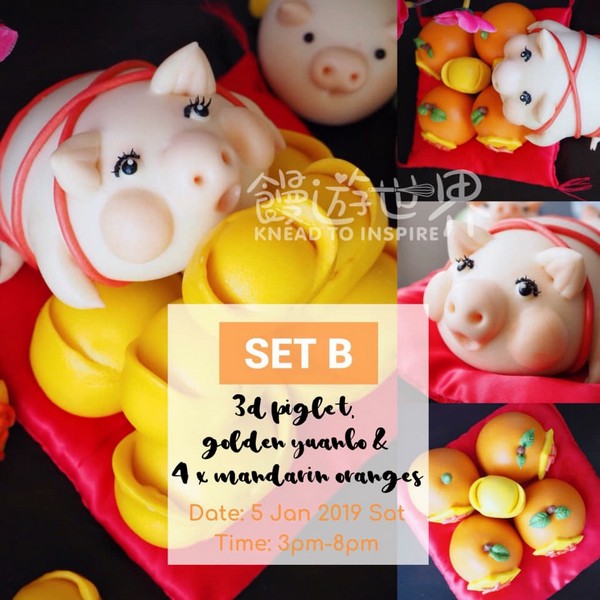 Set B
Date:05/01/2019 (Saturday)
Time: 3:00pm – 8:00pm
Practical work: Golden Pig, Pumpkin Yuanbo & Mandarin Oranges
Fee:PM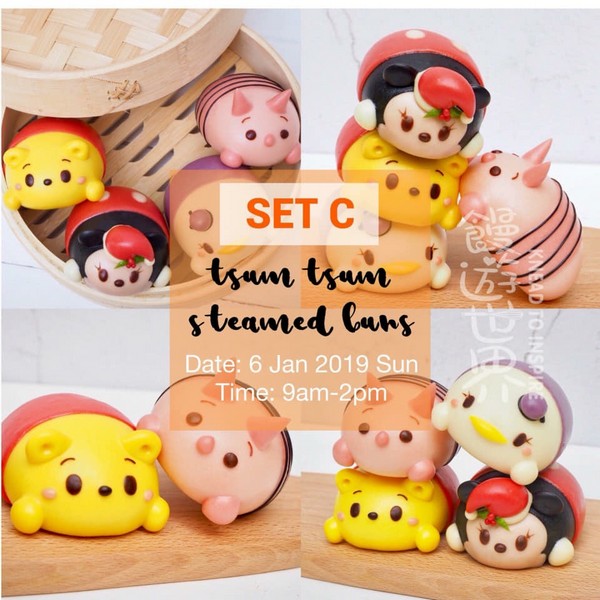 Set C
Date:06/01/2019 (Sunday)
Time: 9:00am – 2:00pm
Practical work: Tsum Tsum Theme – 4 designs
Fee:PM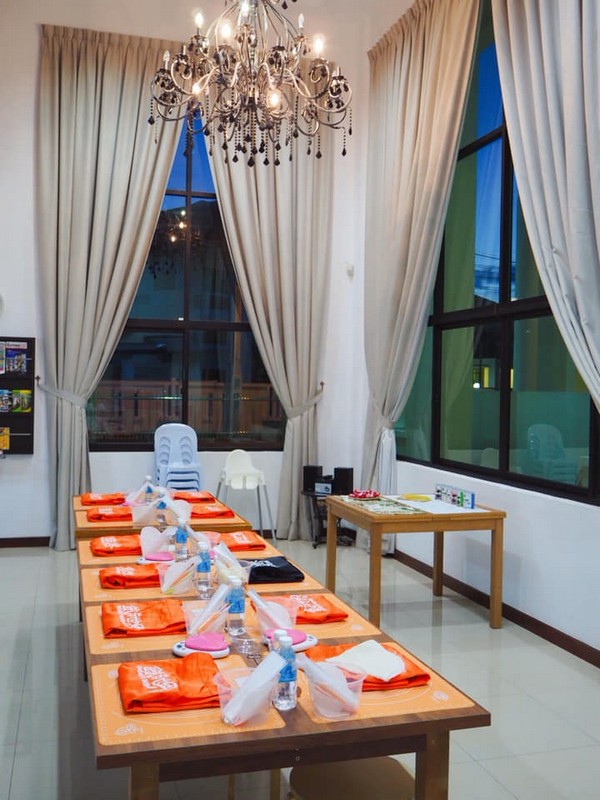 Shirley will walk with you step by step on revealing the secrets of crafting the steamed bun designs, bringing joy to everyone while indulging in dough-kneading experience. Even if it is first time, you will be able to produce adorable steamed buns! Fret not!
Let's experience this journey together!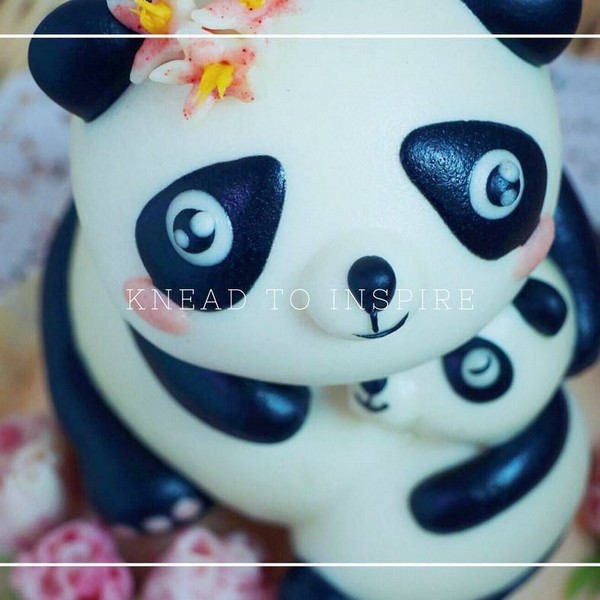 Syllabus content:
Recipes to make healthy steamed buns. Kneading techniques by hand and mixer.
Usage of all natural powder colouring.
Essential proportioning to craft out cute designs.
Skills to control yeast fermentation
Steaming techniques.
Packaging and storage techniques.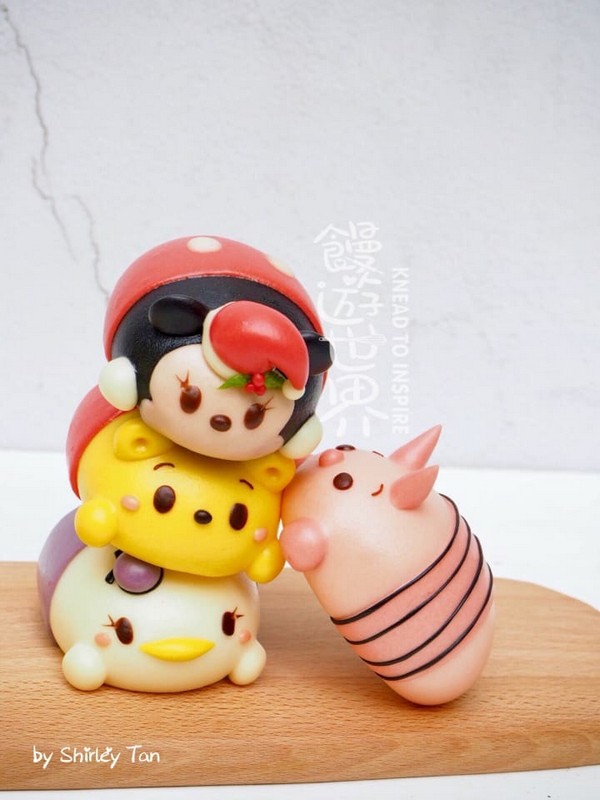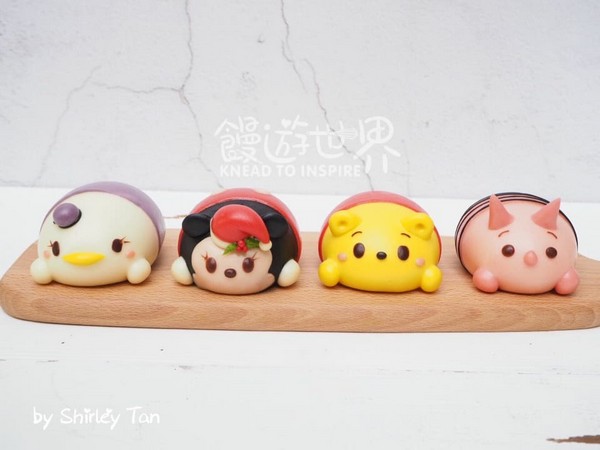 Venue: Miri, Sarawak
Details:
Approximately 5 hours or more
All important skills will be generously shared *Fully Hands-on*
Everyone can bring back their own masterpiece, packaging in a display box will be provided.
Bring your own hand towel to clean your hands.
Contact: Whatapps or PM +65-86934207 (Shirley Tan)
Instagram: kneadtoinspire
Fanpage: https://www.facebook.com/kneadtoinspire/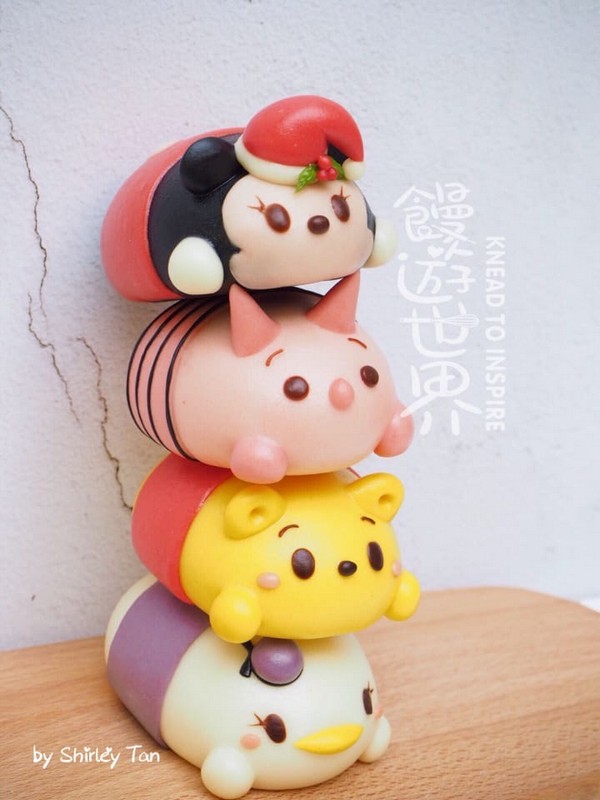 美里,砂勞越 Miri, Sarawak
*English Version at below*
3D立體健康造型饅頭課程
3D Modelling Healthy Steamed Buns Fully Hands-on Workshop
美里的第二堂課程已接受報名!
講師: Shirley Tan (Knead to Inspire 饅遊世界)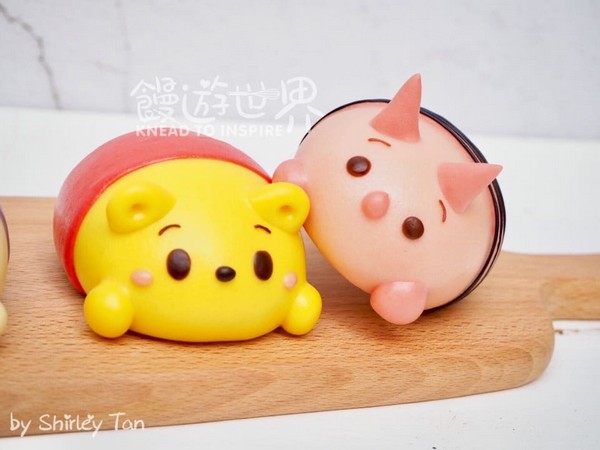 全程實作從A-Z,講解如何用最簡單的天然食材,零模具的小巧做出可愛的造型饅頭,不但可以讓大朋友們重拾初戀的感覺,瞬間也吸引小朋友的味蕾。
即使是0基礎的朋友都可以做出可愛逗趣的立體造型馒头。
歡迎大家一起來體驗手作的溫度感受幸福的氣息!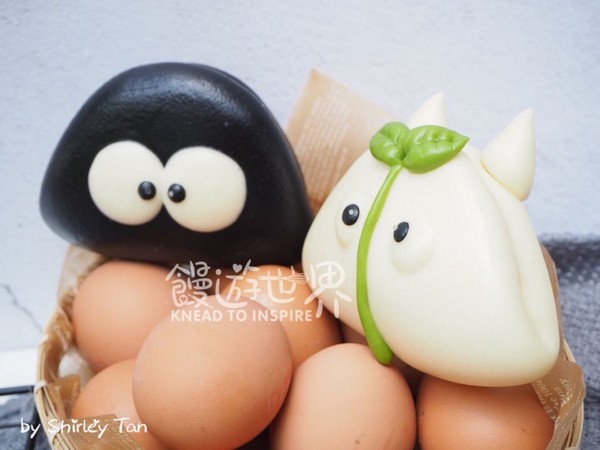 教學內容特色
配方的調配,如何製作出健康的饅頭
手揉麵與機器攪拌的講解
使用天然色粉調色
可愛表情黃金比例拿捏
掌握發酵的方法及判斷
蒸製技巧
造型饅頭饅頭包裝及保存的方法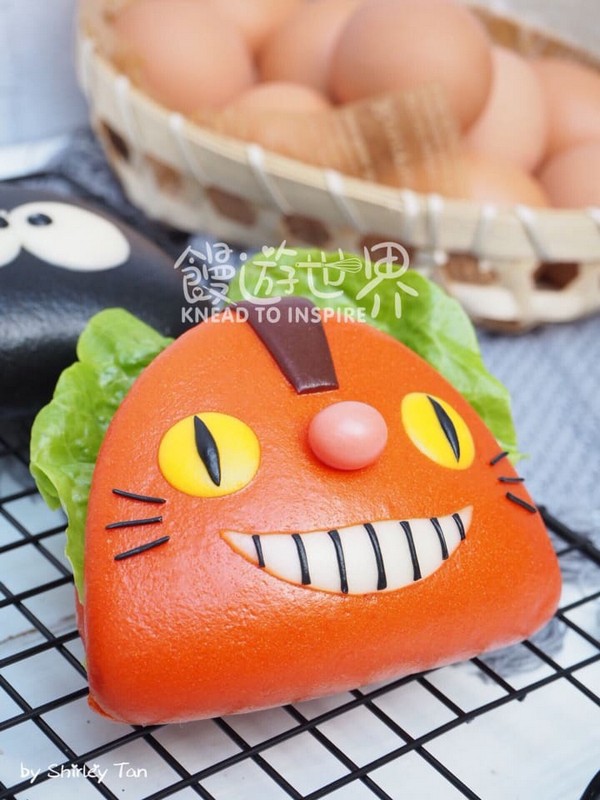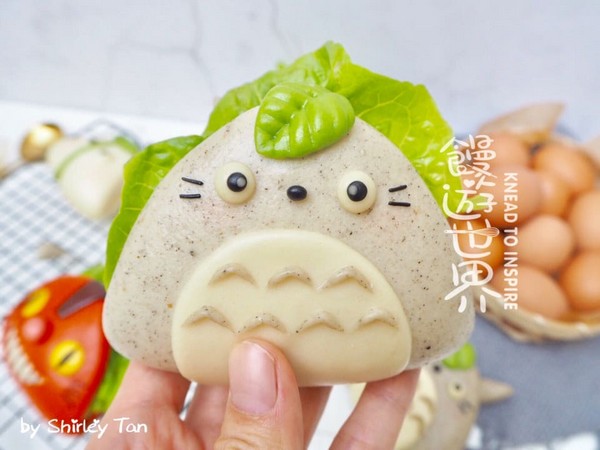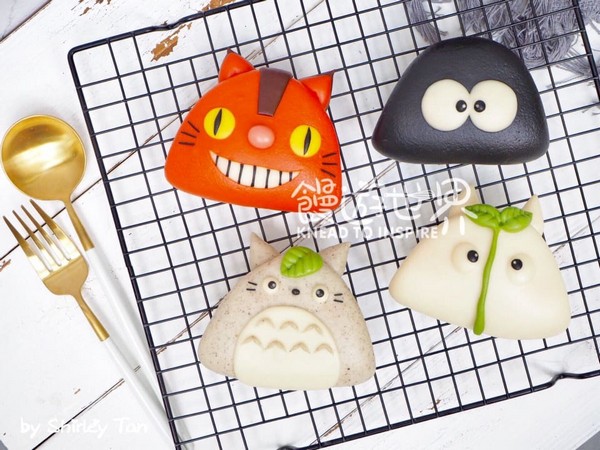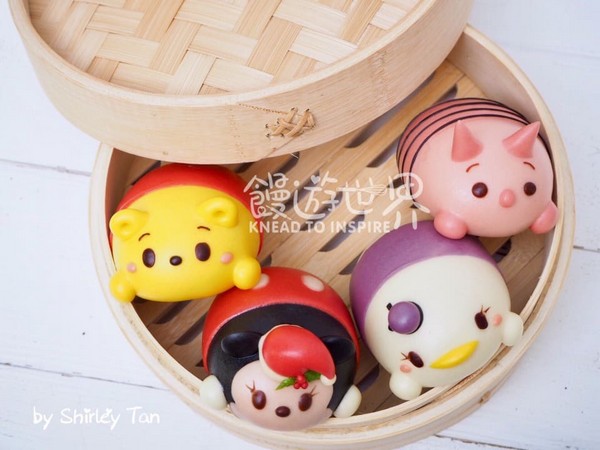 Set A:
日期:05/01/2019 (六)
時間:9:00AM – 2:00PM
實作項目:龍貓系列掛包-4款
學費:PM
Set B:
日期:05/01/2019 (六)
時間:3:00PM – 8:00PM
實作項目:金豬,南瓜金元寶&大吉大利
學費:PM
Set C:
日期:06/01/2019 (日)
時間:9:00AM – 2:00PM
實作項目:Tsum Tsum 系列-4款
學費:PM
详细
課程時間大約5小時以上
全傳授,無私藏
每人可帶走實作作品,並設有精美禮盒包裝
自備擦手手巾
地點:Miri, Sarawak
報名可以聯繫:
Whatapps or PM: +65-86934207 (Shirley Tan)
Instagram: kneadtoinspire
Fanpage: https://www.facebook.com/kneadtoinspire/