There is a new place in Miri! Instant noodles is actually something that can be cooked at home. However, someone has opened an instant noodle restaurant, so it is necessary to see and to try the taste of the instant noodles they have, you don't need to say more. Come and try!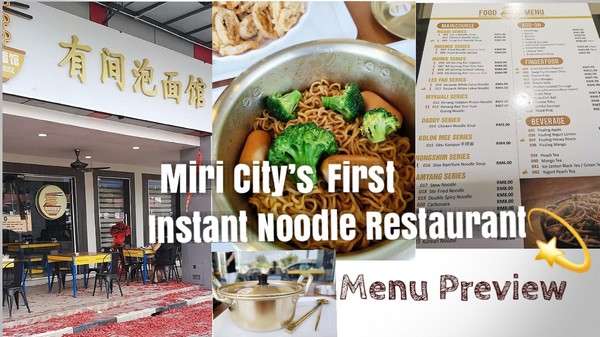 Besides, they also have fried sotong, the look is not bad, the amount is enough. The only downside is that it is not fragrant enough. Hope the seller can improve. Another suggestion is that the quick-cooked noodles, if you can match with the poached eggs are even more perfect.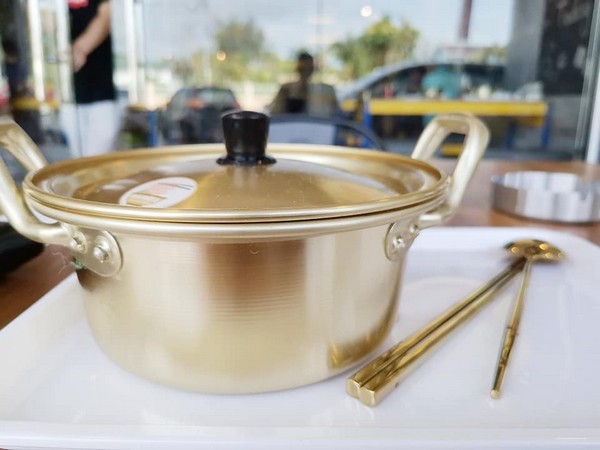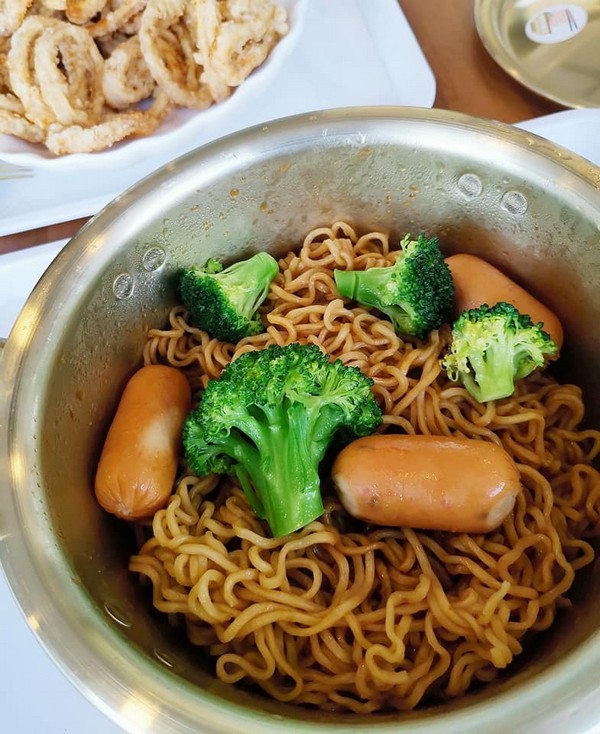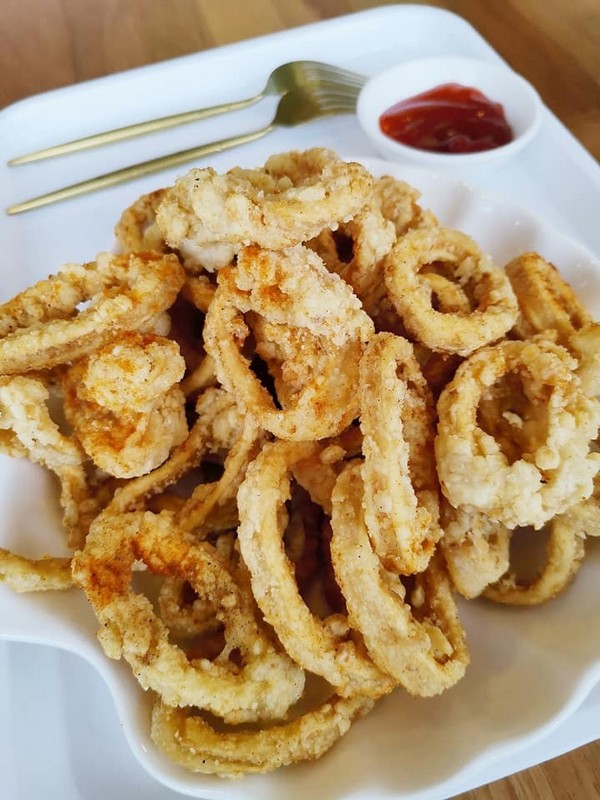 炸sotong,卖相很美,份量也够。唯一的缺点就是不够香,也不够入味儿。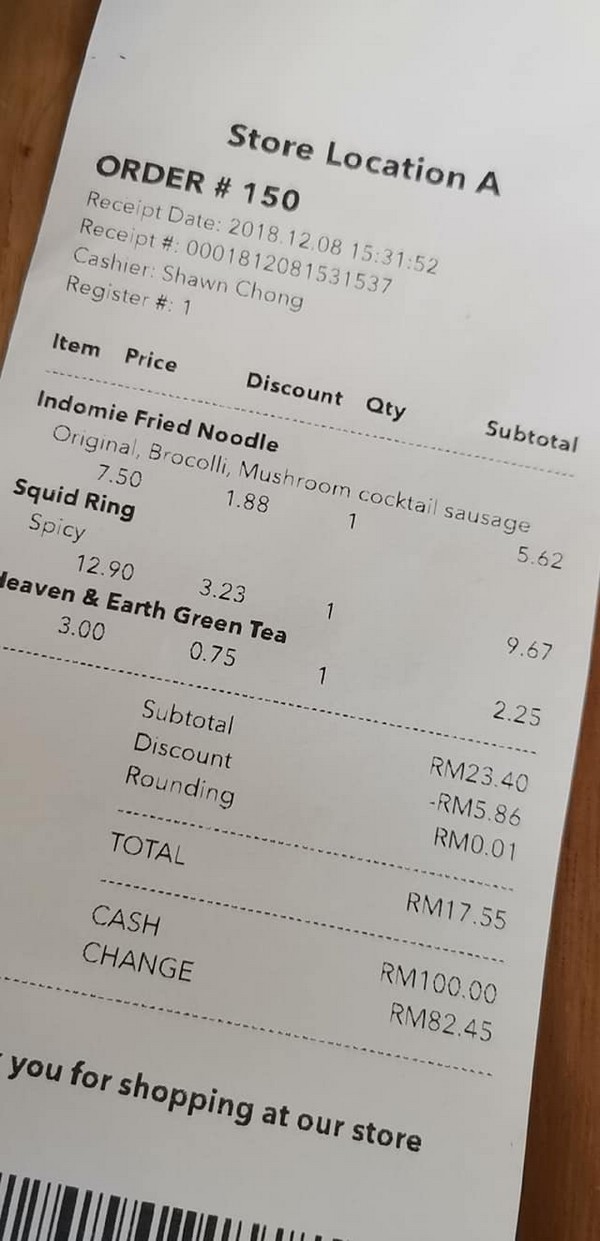 This instant noodle restaurant is located around the area of Petronas near Parkson Miri.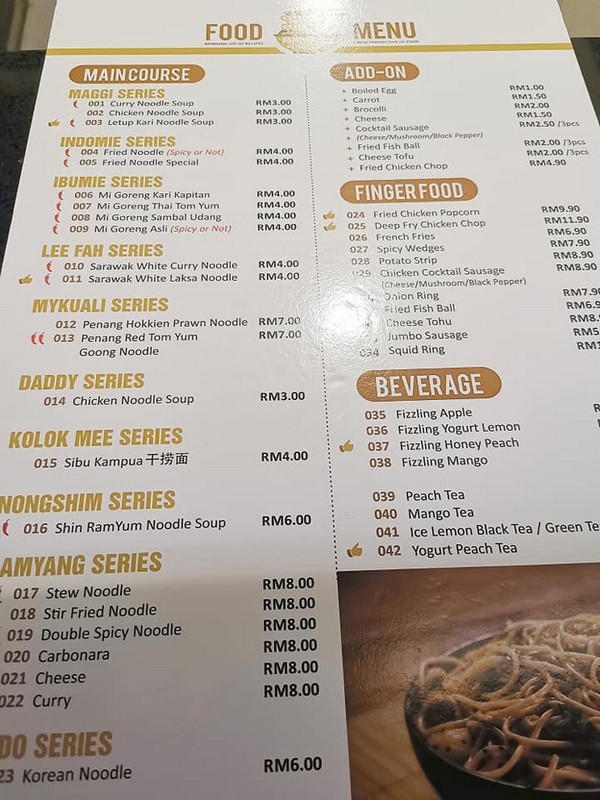 今天开张的新地方,冲着开张,来试试。泡面,泡面,好啦,我知道其实这是在家也可以煮出来的东西。但是,就皮痒,既然有人开了泡面馆,就要来试试看 泡面的味道,就不需要多说了。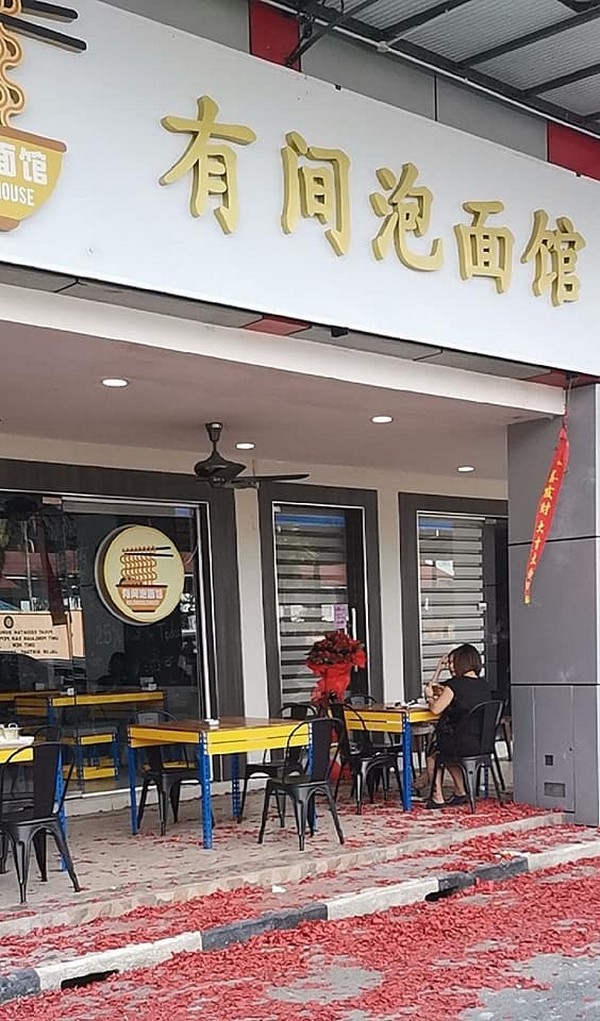 希望卖家可以改进。还有一个建议就是,干捞的快熟面,如果可以搭配荷包蛋,那就更完美了。但是,店家无法提供
价钱方面,都找照片里面了。自行参考。
店名:有间泡面馆
地点:parkson附近的petronas附近。
(Images via/courtesy of Johnny Ting)