Due to higher demand, AirAsia is now back again with its international flights promotion, get your Free Seats to over 85 destinations across 20 countries, it's the great chance now!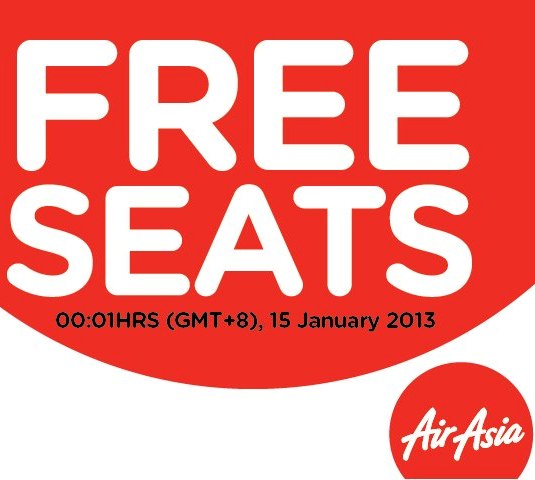 The booking date starts from 15th January 2013 00:01 hours(GMT +8) onward.
Booking Period: 15 – 20 January 2013
Travel Period: 20 August 2013 – 9 February 2014
AirAsia is now one of the largest low cost & low fares carriers in Asia, 'Now Everyone Can Fly'!
Be sure to stay tune at AirAsia.com on 15th Jan 2013 to book your free seats ticket.
'Share' this news with your friends.
AirAsia Web Check-In (Things You Need to Know)