The Coffee Bean & Tea Leaf Miri, Bintang Megamall
The Coffee Bean & Tea Leaf is originated from Southern California since 1963. It currently has over 800 stores in the world serving customers the most extraordinary fresh collection of coffees and teas. Just like Starbucks, it is an ideal place with wi-fi for travelers with portable computer devices to hang out and suitable for those want to discuss homework project or business. In Miri City, one of The Coffee Bean & Tea Leaf we had tried is located at the side entrance of Bintang Megamall, just next to the Station One Cafe.
Instead of the popular branded coffee and tea, you can find the cakes and snacks too. Creamy, sweet and tasty. Yogurts can be found there too. The franchise has well organized and pretty comfortable environment. See the on going promotion here.
No comments yet.
No trackbacks yet.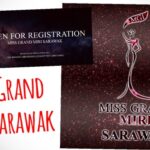 about 3 months ago - No comments
A very warm greetings to everyone, Our company Brenda and Brandan's Art Paradise are proudly to officially announce that we are selected to be the main organizer of Miss Grand Miri Sarawak for the coming year with support of GPS, own by Gina Regina Patrick ( Gina Production Studio ) and affiliate by Miss Grand…