Grand Palace Hotel is a 4 stars hotel situated along the road side nearby a roundabout in Pelita Commercial Centre just 2 Kilometres away from the Miri City. The hotel is surrounded by dining outlets, cafes, restaurants, bistros, shops and banks.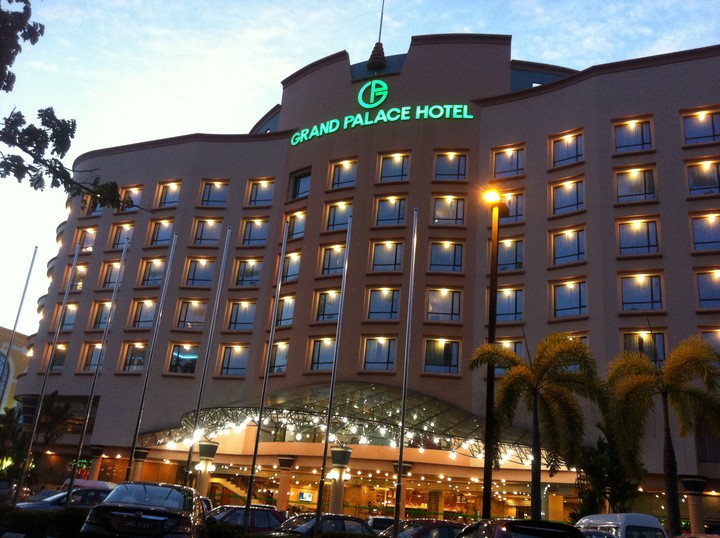 The hotel has 125 elegantly decorated rooms and suites facilities like free (broadband) internet usage in all guests rooms. With further enhanced exclusive amenities designed for both local and foreign tourism/travellers on business or leisure. To make your reservation, simply follow this link.
There are 3 place for dining and beverage in this hotel(see each link for details):
Western Palace Restaurant, Han Palace Restaurant and Broadway Lounge.
A swimming pool is located at the 2nd floor of this hotel. Besides, wedding package is also available.