Somebody here likes "We bare bears? We bare bears soft doll.
It's very cute and comfortable to hold, and it's the best gift for your girlfriend or daughter.
Finally you can get them all for real. Group purchase/ pre-order is now available at Gorgeous Fash Facebook page.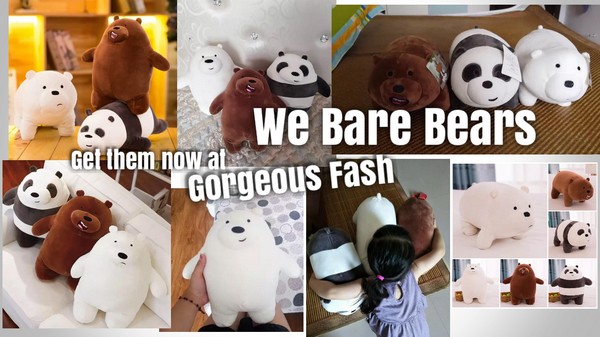 About We Bare Bears:
The Bears are an adoptive family of three bears of separate species and are the face of the Cartoon Network original series We Bare Bears. The family includes the three main characters: Grizzly, Panda, and Ice Bear, each having their own personalities, interests, and talents. They've been together ever since they were young cubs, as first revealed, unofficially, in the web comic The Three Bare Bears and the Pilot, and officially in the episode "Burrito".
When traveling as a stack, they usually form with Grizzly on top, Panda in the middle, and Ice Bear on the bottom, in accordance with their age.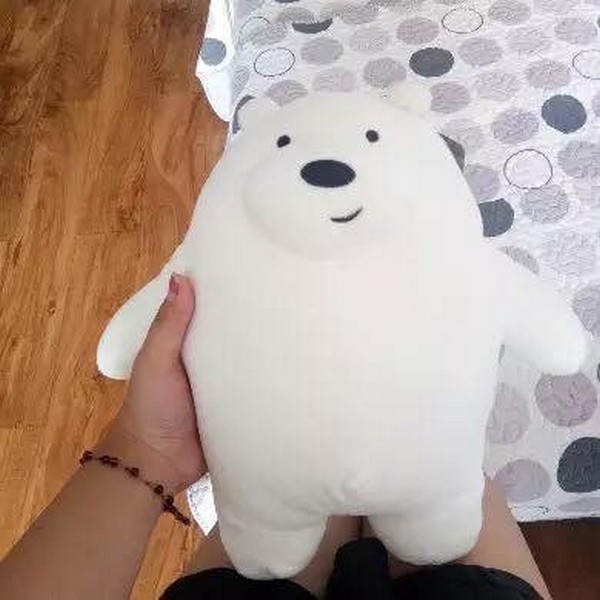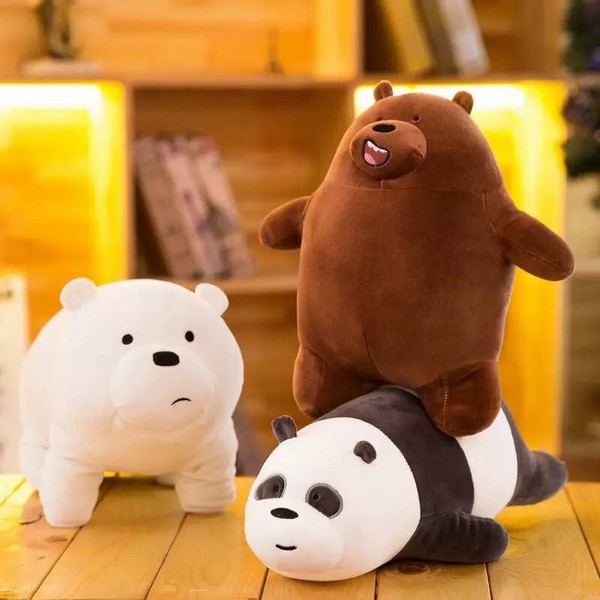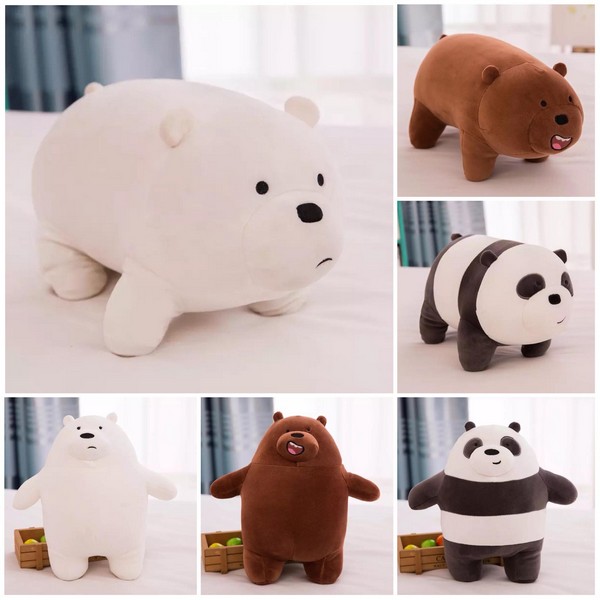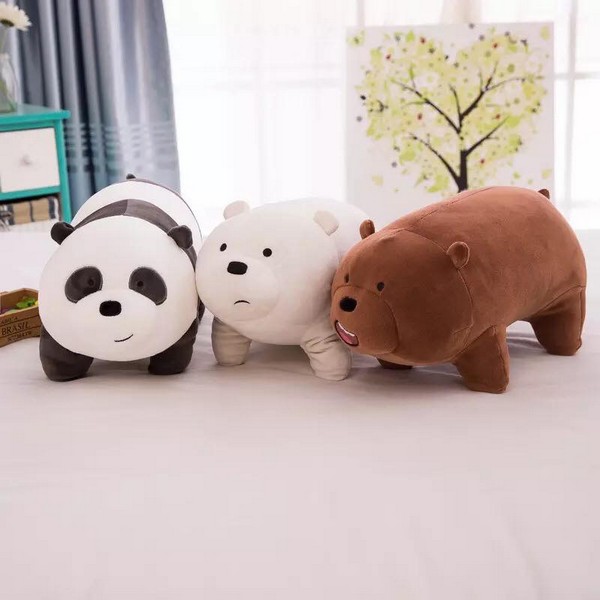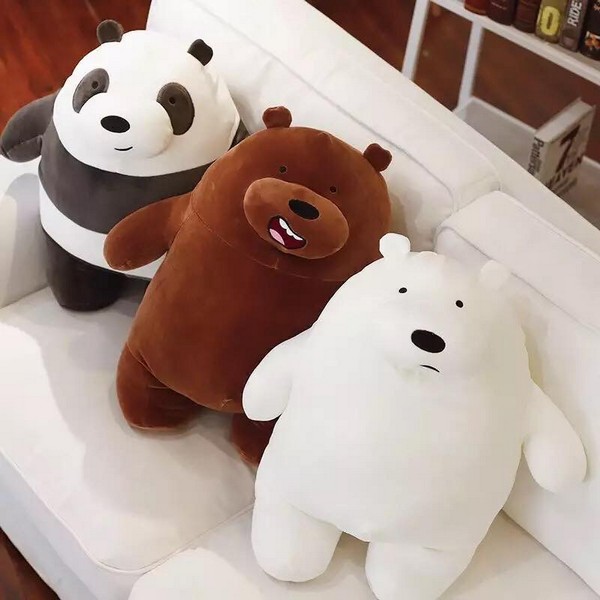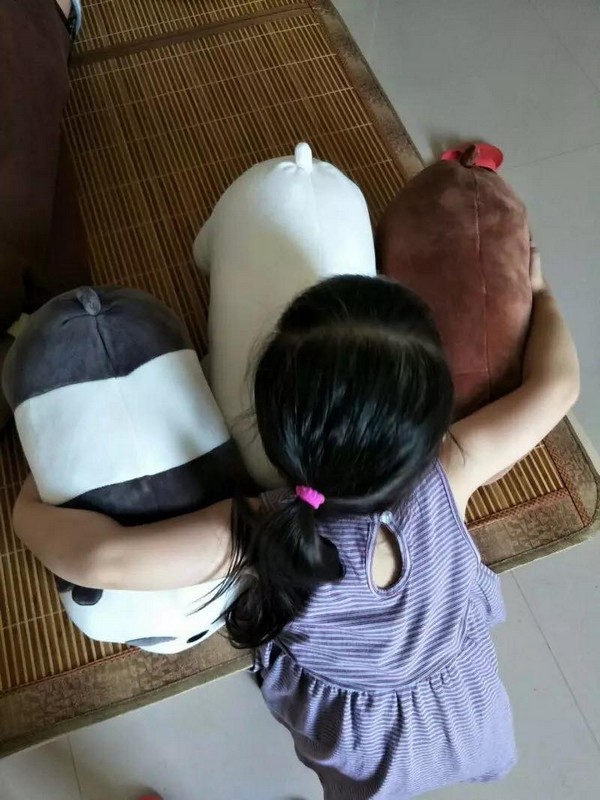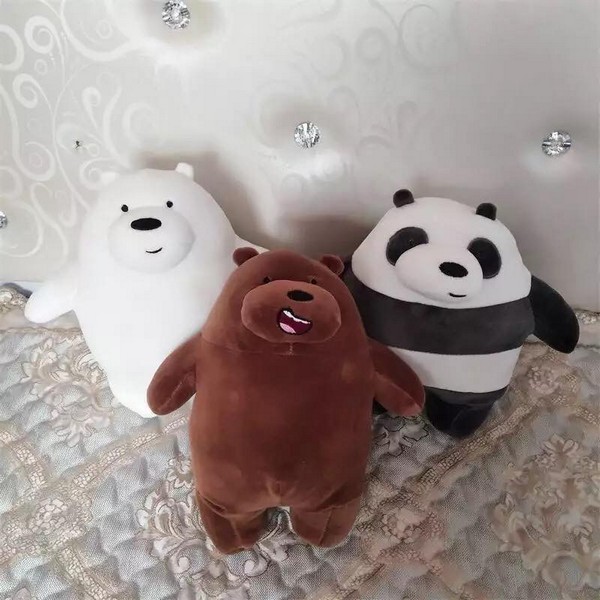 Grizzly: Being a grizzly bear, he is familiar with the forest area the Bears live in. He is the leader of the three and is seen as such. He tries his best to do what's right for both the benefit of him and his family, but he can sometimes get carried away. Growing up without guardians, much like his brothers, he grew up trying to be a model big brother though his irresponsible and childish behavior often hinders him from doing a good job at it.
Panda: Panda seems to have more knowledge in things regarding technology and things from the Eastern world. He's the middle brother and, as stated by Grizzly, is "the link that holds them all together". He seems to be the most delicate of the trio, being both quite anxious and, as Grizzly also described, "cute". Even so, he does care about his brothers and will try to pitch in whenever he can.
Ice Bear: Ice Bear is the youngest of the trio but is undoubtedly the strongest of them. He was able to rescue his older brothers from certain death without too much hassle and is quick to jump into action if he finds a threat arising. He cares for both of his brothers dearly. Being the most mature and responsible of them, he tends to do most of the chores of the cave. Despite his willingness to pitch in where the others don't, he still takes days off to relax and unwind. Not only is he a smart and strong bear, he's essential to the Bears' brotherhood.
团购/预购 Webarebears 毛柔软公仔
抱起来很有手感,送女友, 女儿最佳礼物
Where to get We Bare Bears Soft Dolls? You can get them at https://www.facebook.com/gorgeousfash/ facebook page.
(Images via Gorgeous Fash)