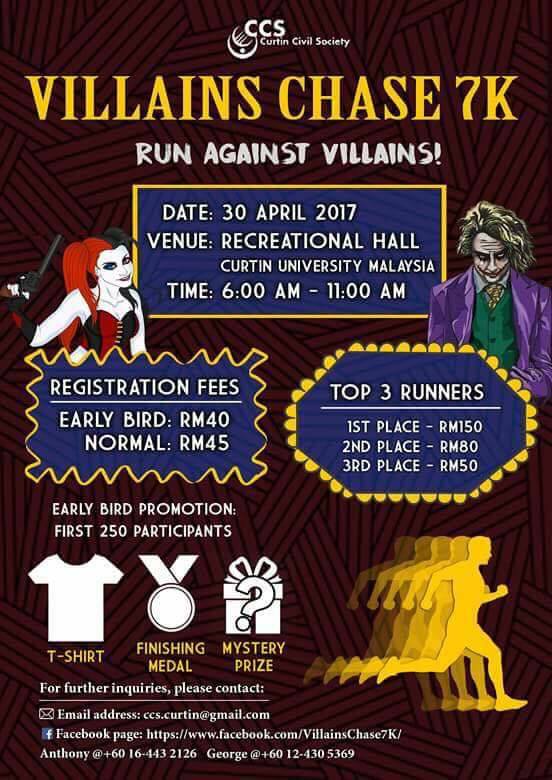 Have you always wanted to be the hero of Gotham City and be chasing after The Joker? Well, here's your chance!
Join this run and you can be running against the villains and at the same time getting prizes! The run is on 30th April 2017 (Sunday), Recreational Hall Curtin University Malaysia. Come and join us to have fun together!
Here is the link for registration: https://www.facebook.com/VillainsChase7K/
For more information, please visit our page Villains Chase 7K.