A place known as DaNang in Vietnam recently had a very famous new attraction. This new attraction is a bridge. It is located at an altitude of 1499 meters and has a total length of 150 meters. It is like when walking on the bridge located in the clouds. The scenery is not only beautiful, but the design of this bridge is even more amazing.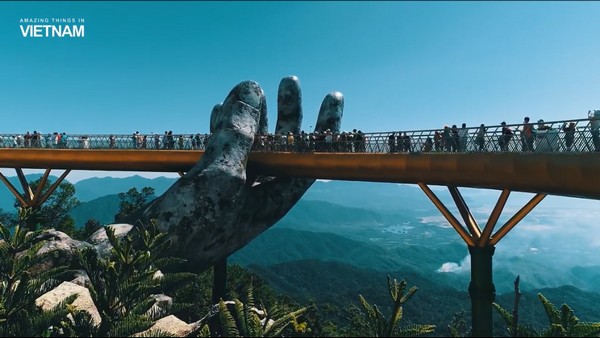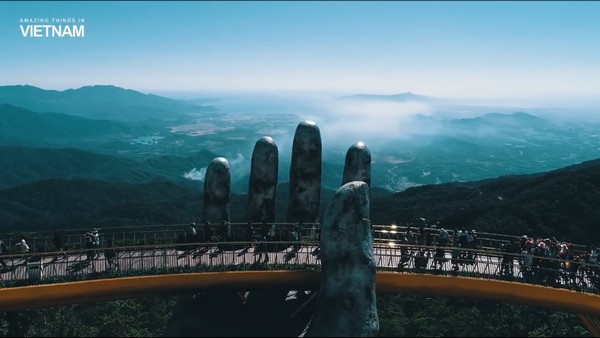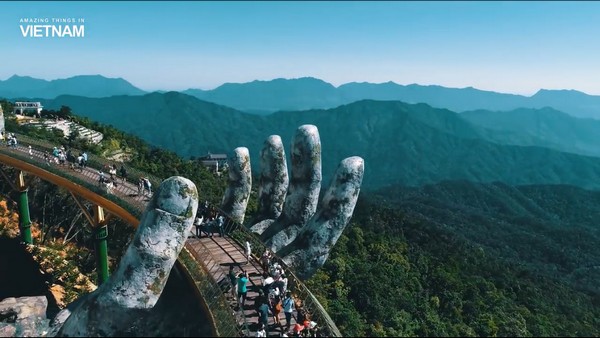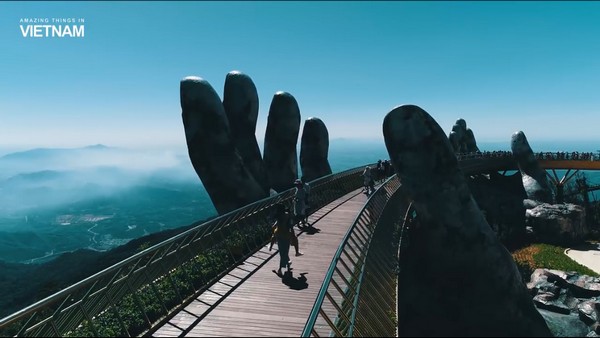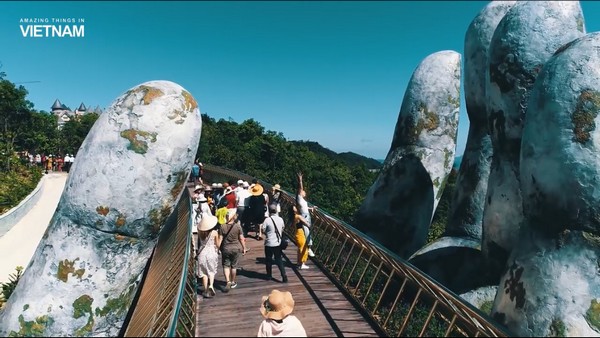 The bottom of the bridge is designed like two huge hands, known as God's hand carrying the bottom of the bridge. It also specially designed in the appearance like destroyed by weather. It seems to add a lot of mysterious colors. Many stone lotus flowers are planted on both sides of the bridge, which sets off the beauty of the golden bridge.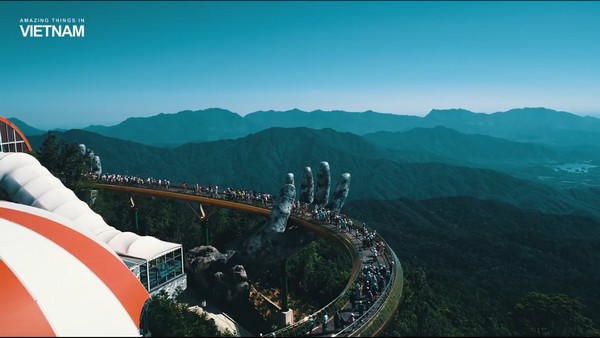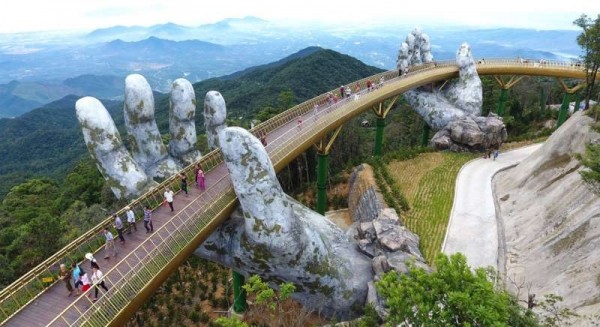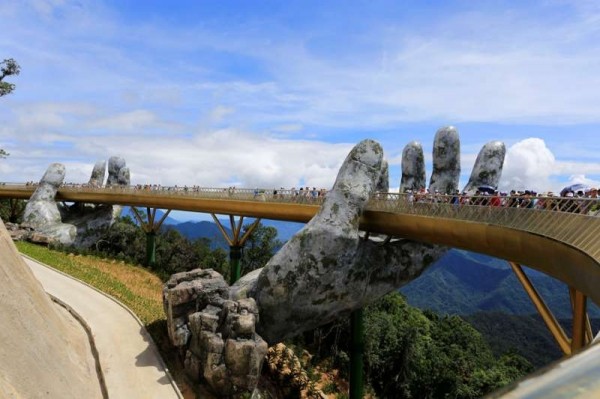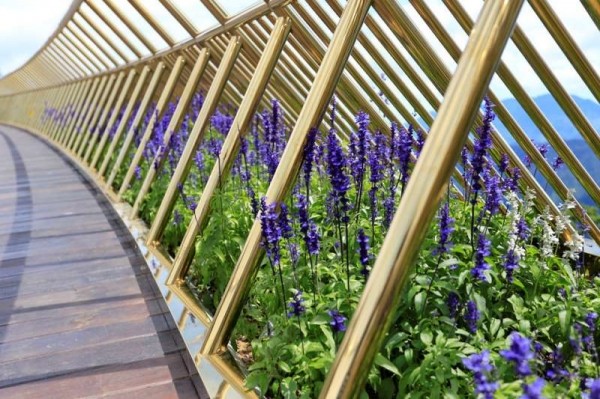 The bridge is located in the garden resort of ThienThai. The bridge costs a total of 2 billion US dollars. It just opened in June this year. It opened a sensation and made tourists rush to go and want to experience the charm of the bridge.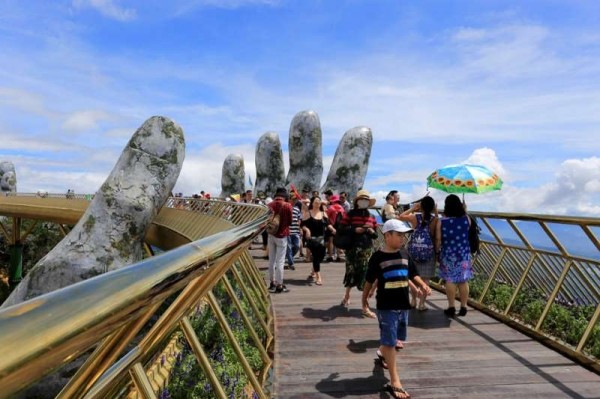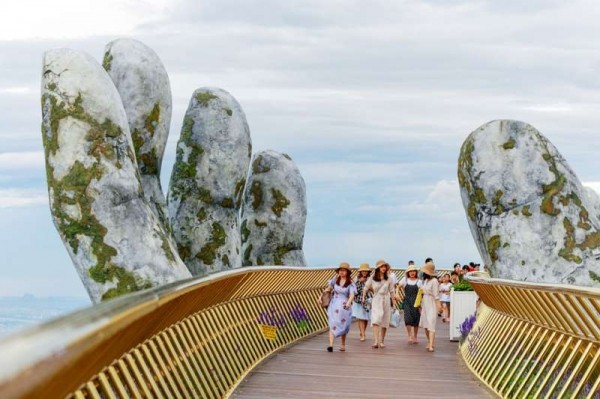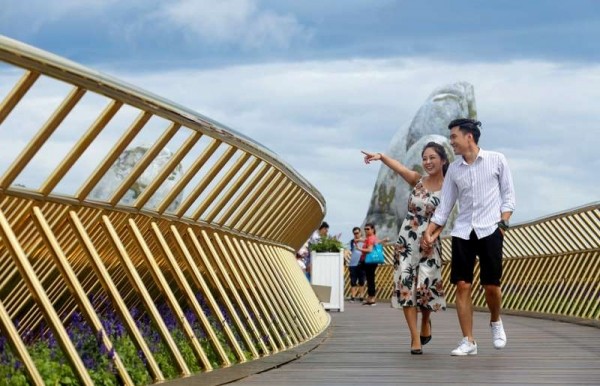 The bridge was designed by TALandscapeArchitecture, Landscape Architects. Now because of the bridge, the reputation of this place has increased greatly.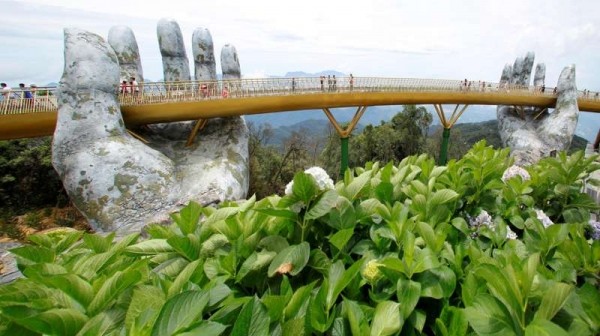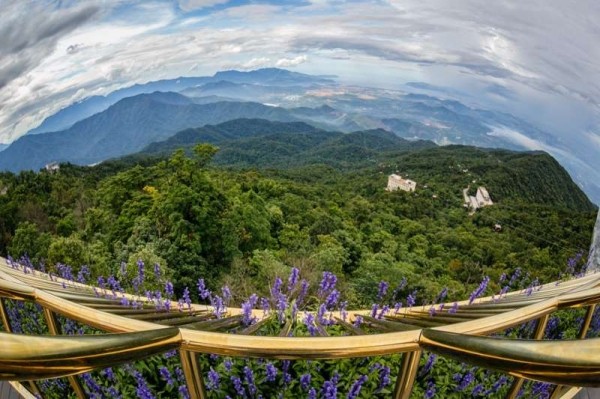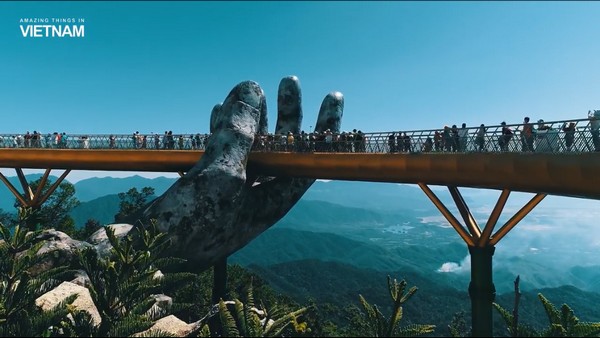 Looking down from the bridge, the beauty of the entire hill can be fully seen. The spectacular and magnificent scenery will make you fall in love once you've see it. If you have the opportunity to visit Vietnam, remember to come here and see the greatness design of this bridge.
(Images/video via Amazing Things in Vietnam & pet88)