Good news and start to get excited as Japan's biggest high-street retailer is coming to Miri. You no longer have to travel far away to get your UNIQLO fashion wears. The store is currently looking for Retail Associates! If you are interested in joining the team, come for walk in interview at Bintang Megamall Miri.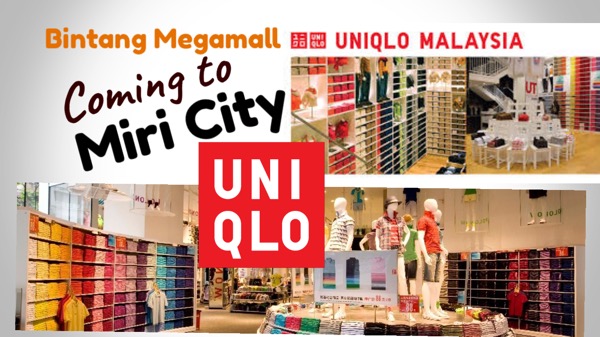 About JAPAN'S NO 1 FASHION APPAREL BRAND
UNIQLO is a new Japanese company that strives to help people all over the world to experience the joy, happiness and satisfaction of wearing great clothes. We have opened stores throughout the world. with locations in Japan, the US, UK, France, China, South Korea, Singapore, Malaysia, Russia and more. Our clothing has become extremely popular throughout the world. generating high profits for our company. We aim to produce the world's best clothing. stores and personnel. doing so in a way that has never been done before, while continuously striving to Innovate. Uniqlo Co, Ltd. is a Japanese casual wear designer, manufacturer and retailer.
Please join us in our mission and open the door to an extraordinarily successful career. We assess people solely based on their performance. Everyone is given the opportunity to excel in our company. regardless of their nationality, ethnicity or gender.
NOW HIRING RETAIL ASSOCIATES
Our Retail Associates assume a wide range of roles on the sales floor and in the back room to achieve the highest levels of customer satisfaction.
Full Time RM2,050 per month
Part Time RM8.50 per hour
WALK IN INTERVIEW
Venue: Bintang Megamall Level 1 Concourse
Documents to bring: Resume and 1 photocopy IC
Interested candidates please contact:
012-678 6097 (lzah)