Well Laksa lover, so excited that 328 Katong Laksa is now opening in Miri. It was originally a franchise from Singapore. Inside the shop, we saw many popular stars from China, Hong Kong and Taiwan mentioning good reviews about it, with photos attached on the wall. Look at some photos we snapped when we first tried the Katong laksa in Miri.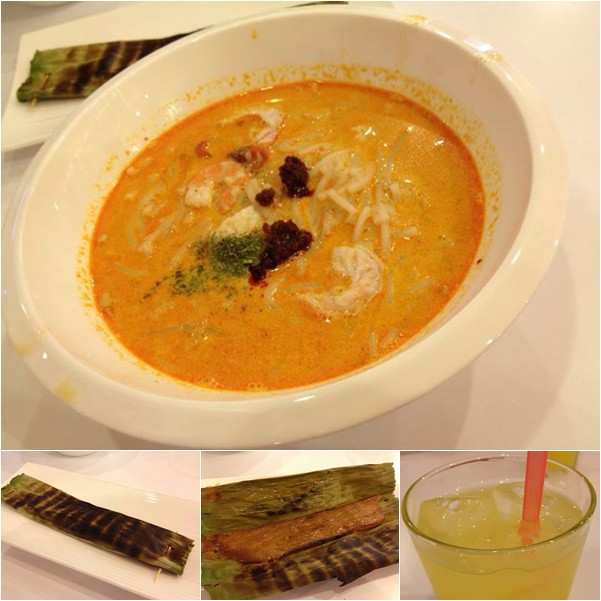 We ordered a big bowl of Katong Laksa to try and one otah-otah served with cold refreshing lime juice. Crockle meat, shrimps, egg slice, bihun, and coconut santan were found in the big bowl of laksa. The laksa taste was good, but ingredients included were not generous compared with Sarawak laksa in Miri.
The shop is just located right next to Dessert Master in Boulevard area.