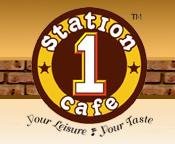 As you passing through Jalan Bintang in Miri, you will see the Station 1 Cafe logo in front of Bintang Megamall.
It is a newly opened franchise in Miri, the only one outlet in Miri currently.
You can browse through their website here:
http://www.stationone.com.my/
They also have another outlet in Sarawak, which is at The Hill Shopping Mall.