Famous Stall No 1 Cendol to try in Miri City for Miri people since childhood.
This stall is located in Miri town and in between tall buildings (RHB building) and also along Old Man Street.
A place to get ice kacang in Miri, need something cold to chill you out? This is what you need!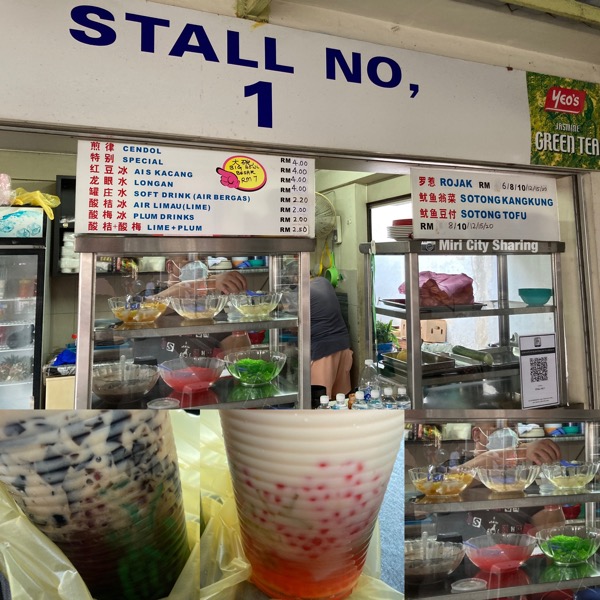 Location at Beautiful Jade Center. Nearby Sin Liang Miri town area!
They got Iced Kacang, Special, Cendol, Rojak, Sotong Kangkung.