Slide The City in now in Miri City! Wow! Venue will be at Curtin University Malaysia Campus, Miri, Sarawak. Make sure that your friends know that you are going to be part of the most amazing, gigantic slide in the whole wide world! SLIDING, EATING, PLAYING GAMES, SLIDE THE CITY HAS IT ALL!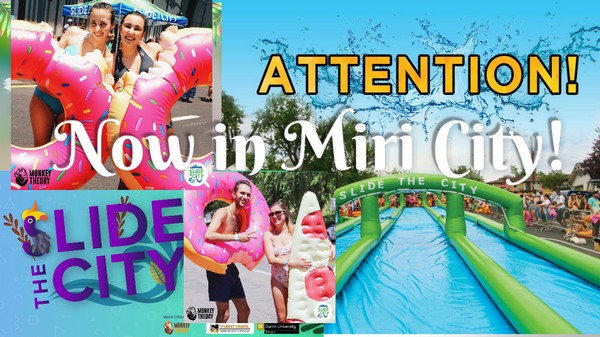 Ready for the best splash-tecular weekend at Slide the City?! SUMMER is here! Suit up in your best summer OOTD because the global phenomenon of gigantic slip n' slide is invading Borneo! We are bringing you the iconic inflatable slide for friends, children and families to enjoy UNLIMITED SLIDES.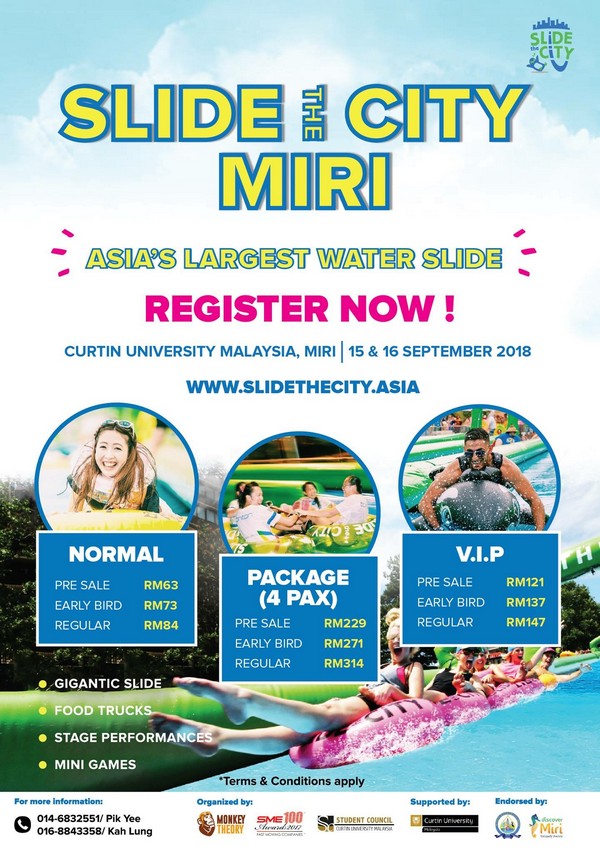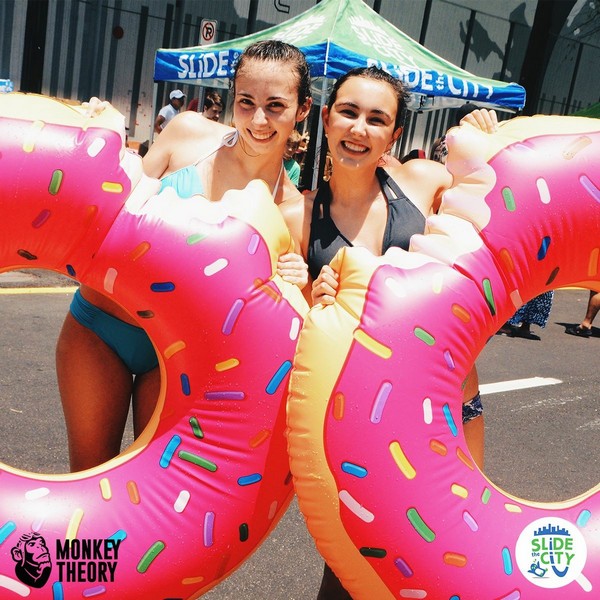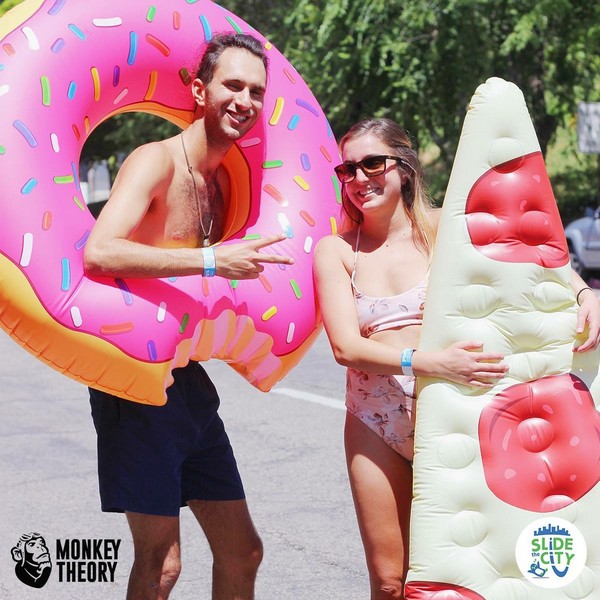 Slide the City is a family-friendly slip-and-slide water party event. There will be live music, delicious food and drinks to tantalize your taste buds and of course the biggest slip and slide ever to hit asphalt. Don't worry, we've got it padded! These slides got more cushion than your comfy lil' bed at home.
Make sure to bring your water buckets, floaties, and water guns (non-realistic of course), to squirt, spray, splash and to get everyone soaked.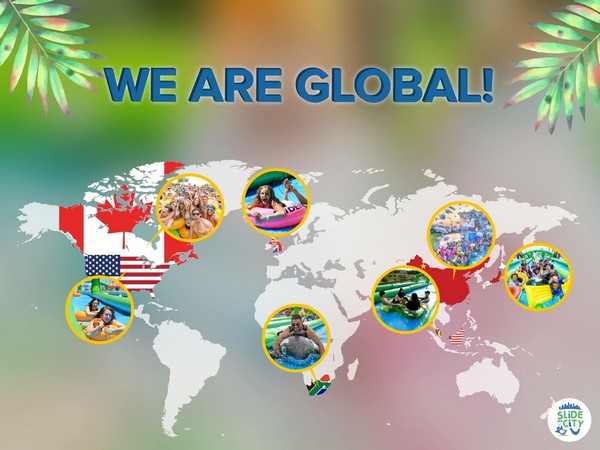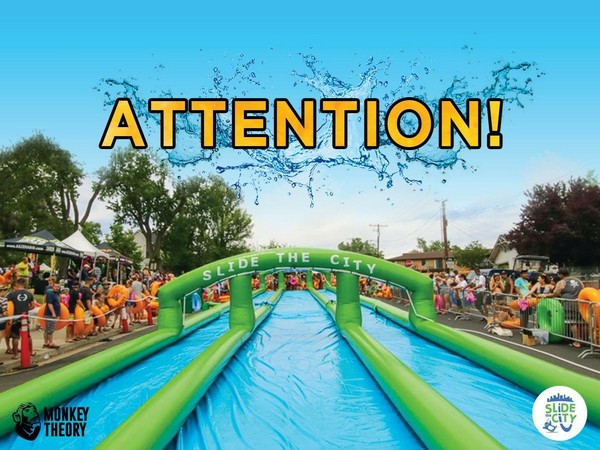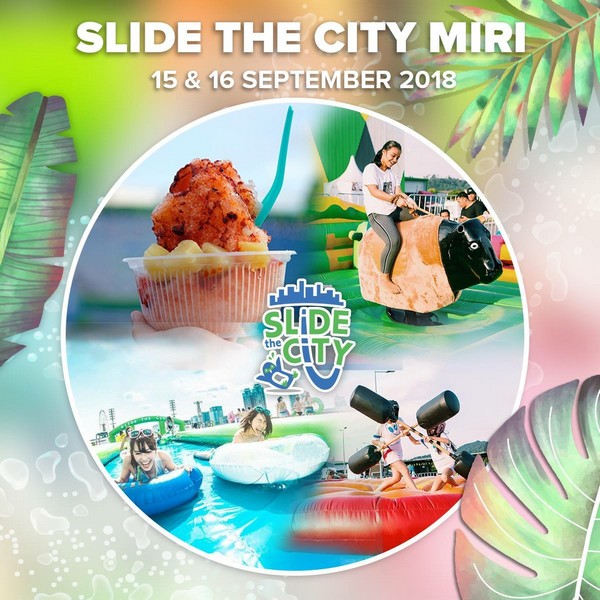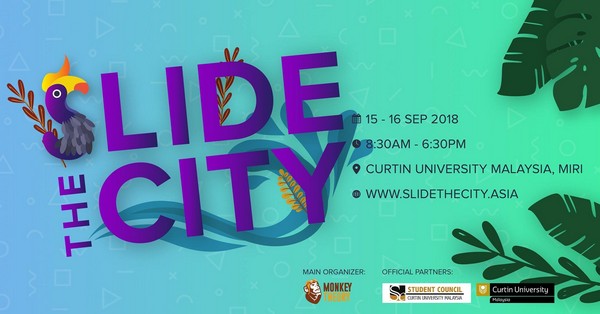 Slide The City Malaysia
STARTING FROM THE USA NOW WE ARE (ALMOST) IN MIRI!

Slide The City has been all over the world and in September you will see us in Miri!
Pin the dates: 15 & 16 September
Location: Curtin University, Miri
YOU CAN BUY YOUR TICKETS HERE: secure.slidethecity.asia