Rainbow Slides, thrilling and colorful slides, have now made their way to the bustling city of Miri. With their vibrant hues and exciting twists and turns, the Rainbow Slides promise to be a popular attraction for both locals, tourists, and kids alike.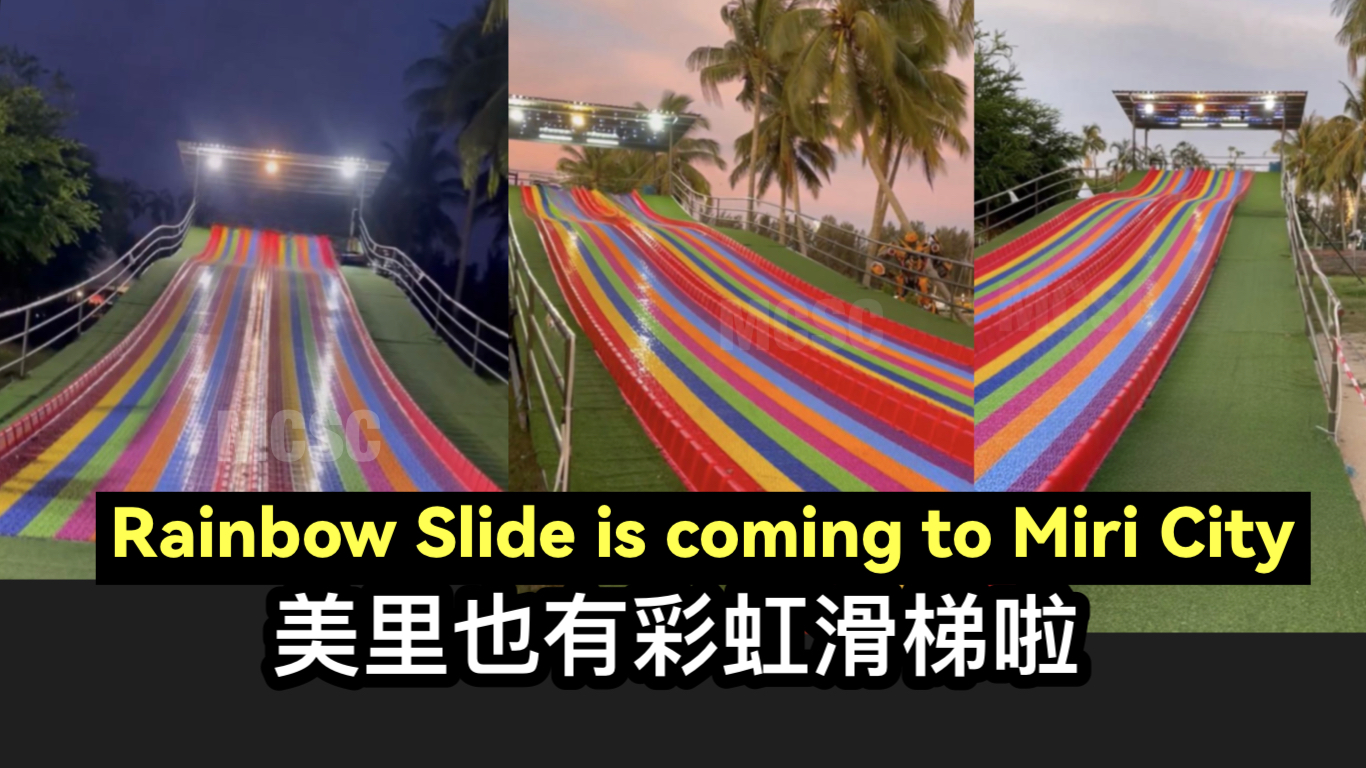 Whether you're simply looking for a fun way to cool off or seeking an adrenaline rush, the Rainbow Slides are sure to provide an unforgettable experience. It's also a great spot to take some Instagram-worthy photos of the Rainbow Slides!
Stay tuned for the opening date!
Location: Coco Cabana Miri
美里也有彩虹滑梯啦
(Images: MCSC)