Last weekend we had a satisfying dinner at Seaworld Seafood Restaurant, a popular restaurant in town that draws a crowd selling seafood like Steamed Garoupa fish, fresh prawns, steamed crabs with egg, fried crabs, lobster, and frogs, etc. This restaurant is located at Yu Seng Road.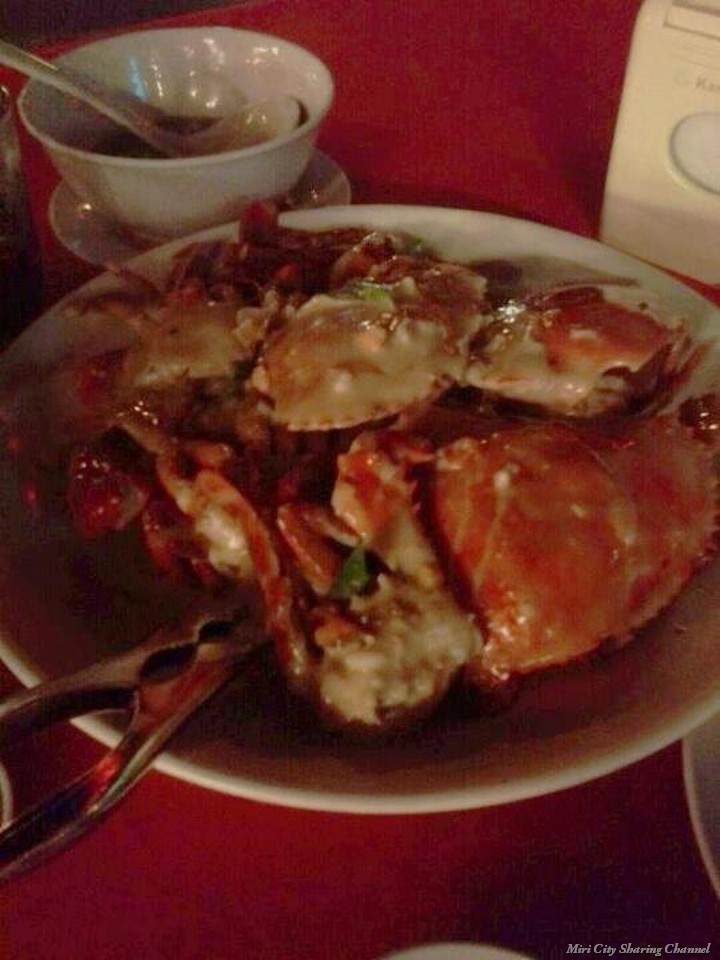 The address of this restaurant:
Seaworld Seafood Restaurant Miri (海霸王海鲜楼)
No. 8, Yu Seng Road,
98000 Miri,
Sarawak.
Telephone: 6 085 – 413388
The seafood here are fresh, cooked well and still at reasonable price compared to the other seafood restaurant in Miri. Even you have no intention of eating seafood, the tanks of live aquatic creature might drive your attention. If you've never been here before, this is your chance to try their crabs at RM28 per kg.