The dream combination we all have been waiting for is finally here! Introducing to you their new flavor, Samyang Carbonara Ramen.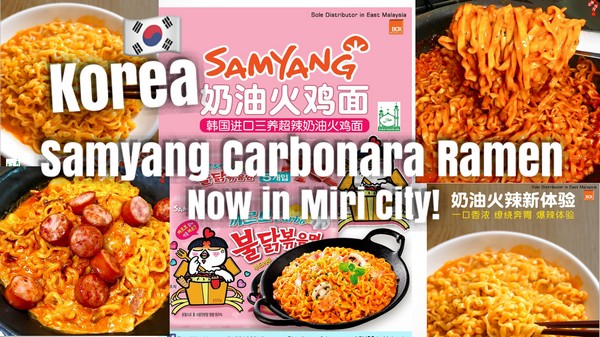 It's spicy yet shiokk! Carbo Buldak Bokkeumyum is spiced just right with a aftertaste of savoury light creamy cheese to it. SO Yum.
超级少女心的粉红火鸡面火辣辣登场啦!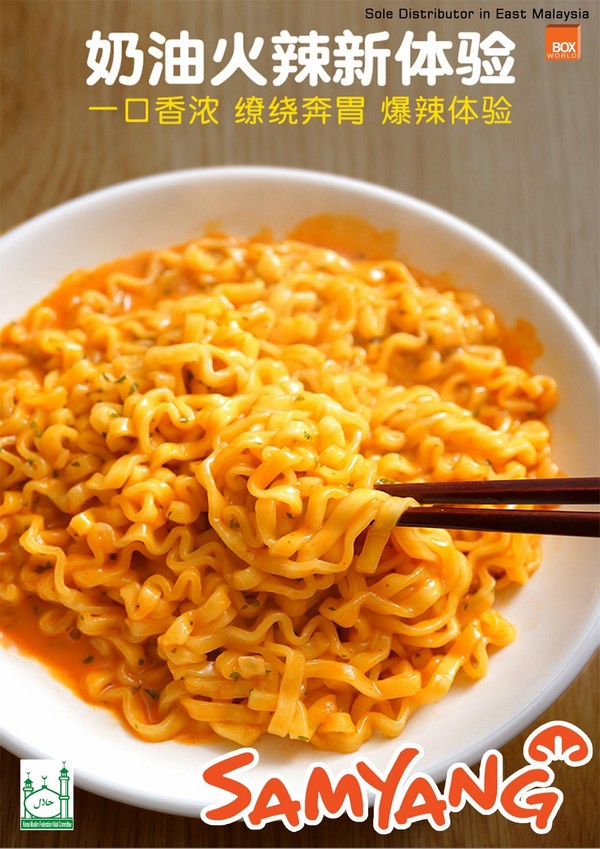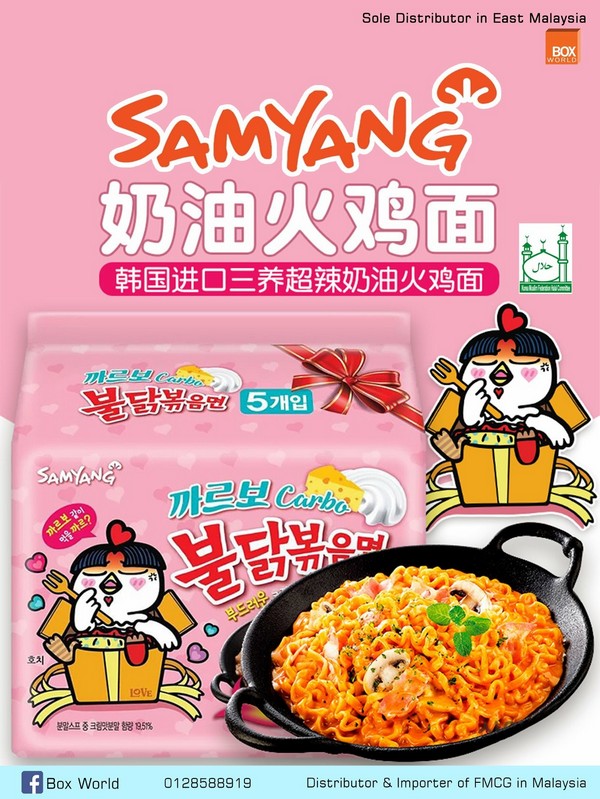 韩国SAMYANG 奶油火鸡面~ 爆辣新体验! 一口香浓奶油酱料,初入带甜,辣劲后发缭绕奔胃,够辣才叫爽啊!SAMYANG面条劲道爽滑,Q弹爽口,绝对让你越辣越过瘾,欲罢不能啊!不能吃辣的朋友,也可以放心尝试啦~ 这款并没有以往SAMYANG火鸡面这么辣,酱料里加了奶油和芝士,爆辣之外更有浓郁的香味!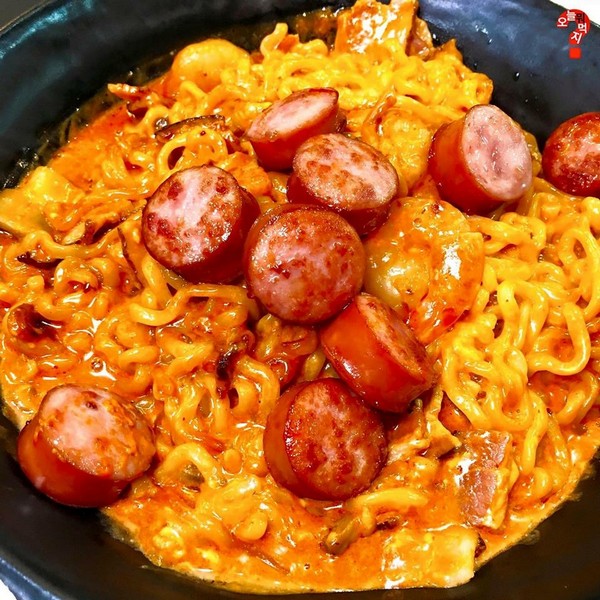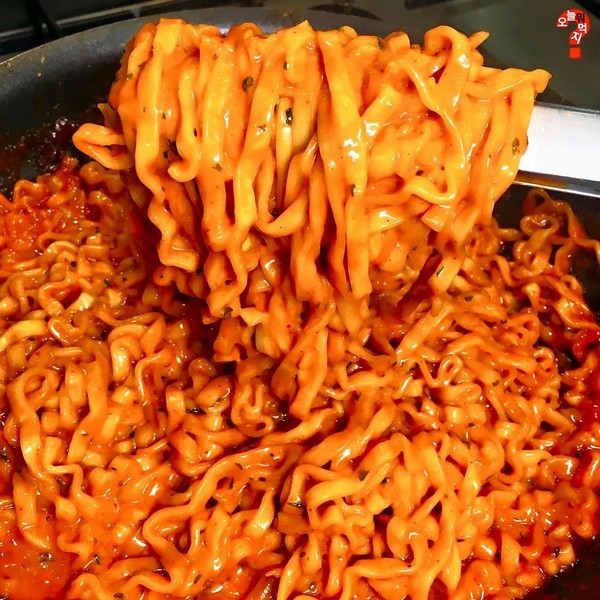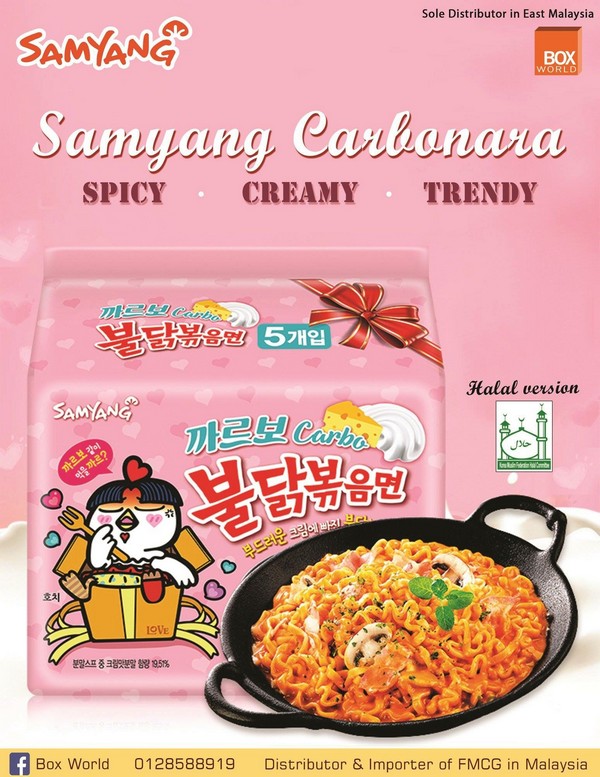 现在已在东马限行发售!
Available at Everrise Department Store (MIRI CITY, BDC,PLAZA MERDEKA, VIVACITY,4TH MILE, KOTA SAMARAHAN, MJC,SRI AMAN, IMAGO), Tokyo Station (KCH), CS Mini Mart (KCH), The Place Hypermarket(BINTULU), Daesco (SIBU) K&L Farming Industries(SIBU/SARIKEI), Lifemart (SIBU Medan Department Store (SIBU/MUKAH), MDS Mart (BINTULU/SIBU), J5 Mart(BINTULU), Farley Mini Market(BINTULU), Everwin Supermarket(MIRI/MUKAH),Tai Yang Supermarket(TAWAU), and available soon in major mini market, supermarket & hypermarket in East Malaysia!