Loved Bibimbap? Check out Seoul Garden Miri's new Baps – which now comes with a FREE Miso Soup and in a bigger portion.
Complement your Baps with their new Gochuhang Mayo- less spicy sauce. Seoul Garden now also got a new Salmon Bibimbap and Yeoja Bap Cai – packed with Omega-3. If you're a fan of Salmon, their Salmon is also available in hotPot, Army Stew and Hot Plate mains.
Available at all Seoul Garden HotPot Miri.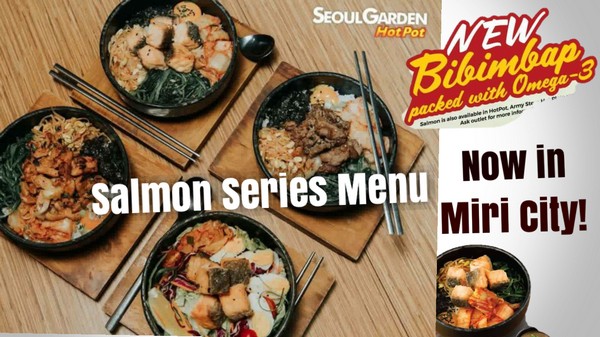 Jam-packed your meals with omega-3 fatty acids, try the NEW Yeoja Bap Cai and more Salmon delights here at Seoul Garden HotPot. !
Experience their rendition of authentic Korean food at Seoul Garden HotPot! Try out our all our Baps and start mixing away!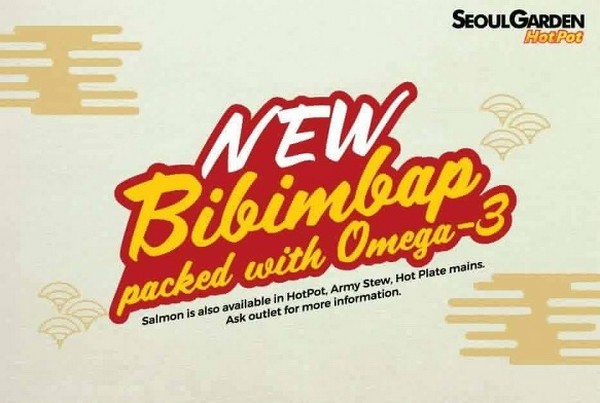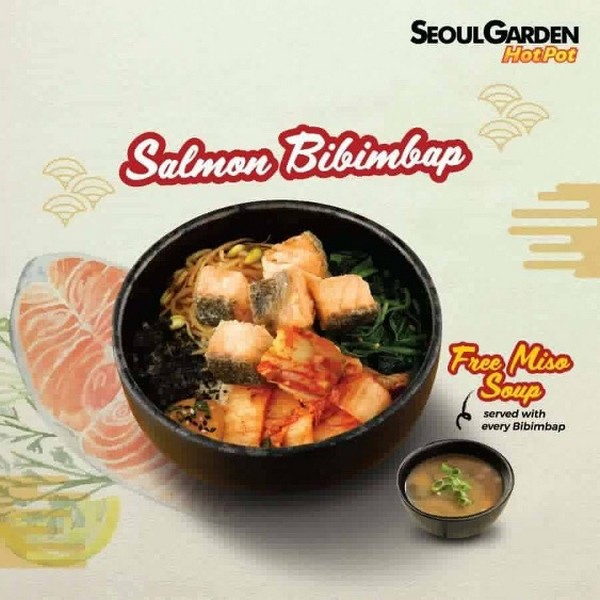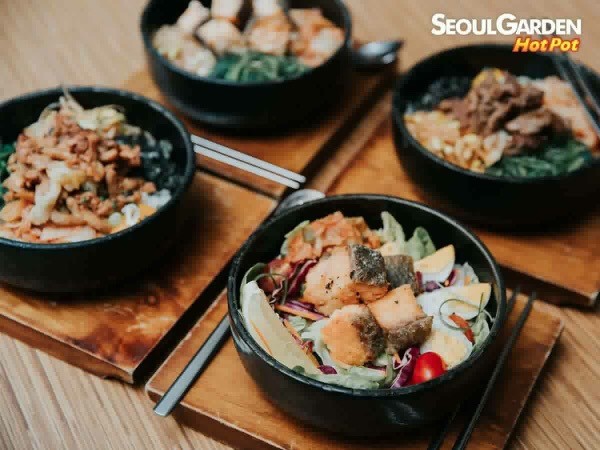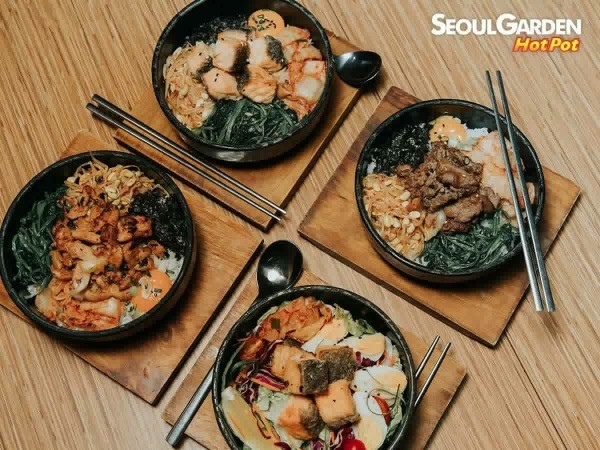 This is their newest product salmon bibimbap and salmon salad, and improved bibimbap variety.
Be seoul-fully delighted at Seoul Garden HotPot with a delicious and generous portion of protein and namul bap! Try out their New Salmon Bap and other crowd favourites Beef Bulgogi and Chicken Bulgogi Bap too. What you waiting for, come on in and MIX away!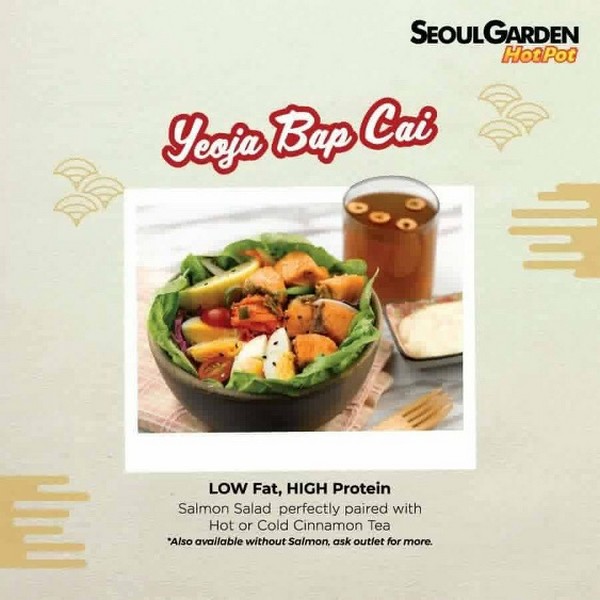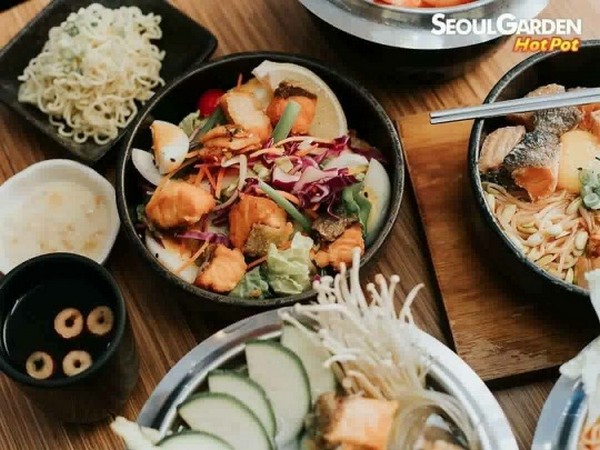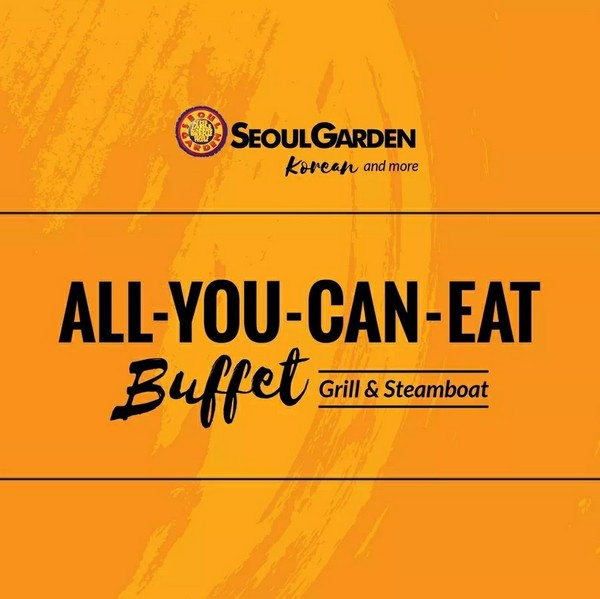 Address:
Seoul Garden Miri
TF 15-17, 3rd Floor, Permaisuri Imperial City Mall, Jalan Merpati, 98000 Miri, Sarawak.
085-322233