Previously in the Budget 2013, the government included a RM200 smartphone rebate program for youth which is called Pakej Komunikasi Belia (Youth Communication Package). And, the Malaysian Communications and Multimedia Commission website announced that to get a rebate of RM200, the price of the phone cannot be higher than RM500. The result of this announcement has received a lot of criticisms from the people in the country, thinking that what a good smartphone they can buy if the smartphone price is less than RM500, better not to buy!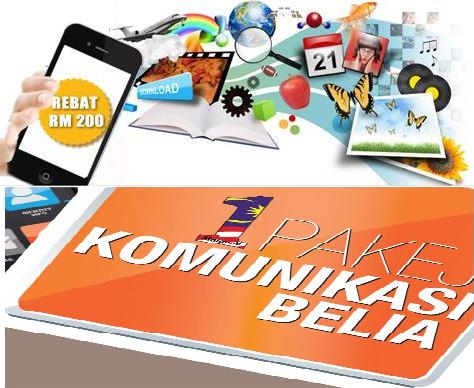 Today, the Cabinet finally agreed to make changes, as long as the monthly income of less than RM3,000 (young people between the ages of 21 to 30-year-old), you can buy a smart phone of any style and price, and with a rebate of RM200. RM200 smartphone rebate youth communications supporting has begun accepting applications.
RM200 Rebate Online Application & Registration For 3G SmartPhones
Under this program, Malaysian youth under certain requirements can purchase a brand new 3G Smartphone with a RM200 discount.
Application Date:
1st January – 31st December 2013
What are the requirements to get RM200 Rebate?
Monthly income at RM3,000 and below.
Malaysian citizens at the age ranges of 21-30.
Customers can either use their existing mobile broadband or apply for new packages.
Rebate available for ANY Smartphone of ANY PRICE.
One youth is entitled to purchase only one smartphone.
(List of approved devices/models, NO LONGER LIMITED TO Smartphone UNDER RM500)
Telecommunication Companies available for RM200 Rebate:
DiGi, Celcom, Maxis, Clixster, YTL, U Mobile, Tune Talk
Apply now to purchase a brand new 3G Smartphone with a RM200 discount by logging on to skmm.gov.my. Start register for your own smartphone rebate application online now.