The 2023 Miri Food Carnival is currently accepting stall applications.Various stall sizes are available: single stall (10×20), single premium stall (10×20), and premium stall (20×20) with Rm 2000, Rm 2500 and Rm 4500 respectively.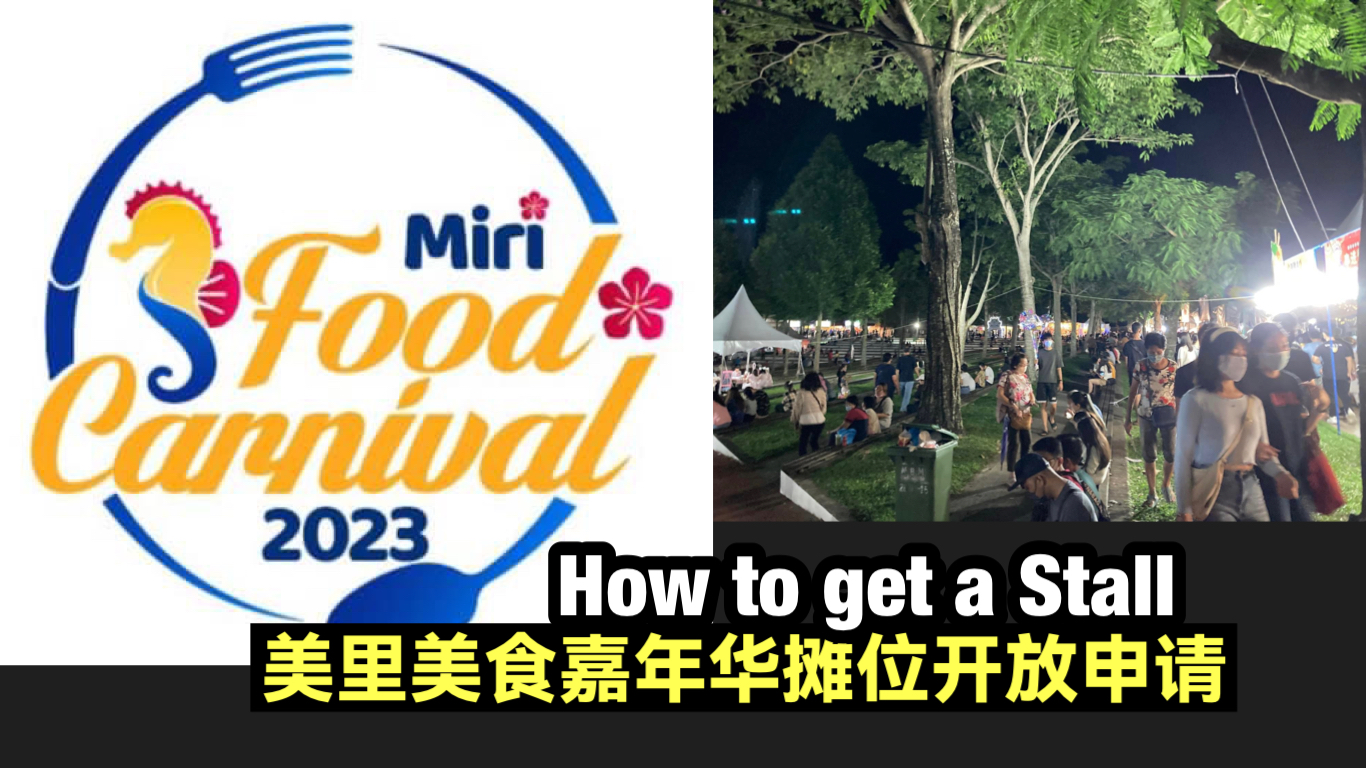 Applicants are required to pay a processing fee of RM 50 and a refundable deposit of RM500. The application period is from June 27, 2023, to September 7, 2023.
The event will take place at Miri City Fan from August 25th to September 7th, 2023.
To get more information and an application form, please visit the Public Health Counter at Miri UTC 1A.