Miri Times Square will soon have another Korean restaurant, RECHARGE MALAYSIA
Stay tuned!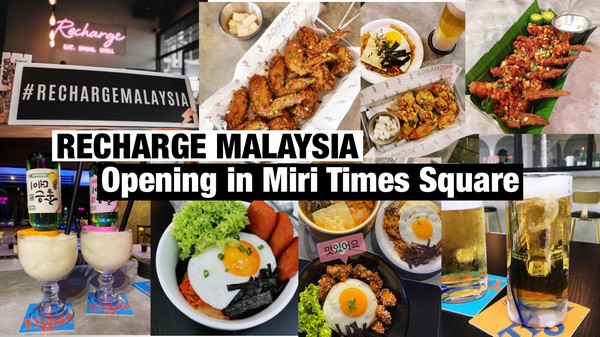 Korean Fried Chicken with Beer!
吃着韩国炸鸡配着啤酒
美里 Miri Times Square 将开一间韩国餐馆,RECHARGE MALAYSIA!
The first Korean fried chicken and beer restaurant is opening in Miri City.
Recharge is absolutely a must go-to place to hang out with friends. Famous dishes like the kimchi rolled with ham, garlic fried chicken & soju to quench thirst.
(Illustration images: Recharge Malaysia)