Great news snack lovers in Miri City! A Potato Story PLUS is now open at Basement, Bintang Marketplace which is just opposite to Everrise Supermarket, inside Bintang Megamall Miri.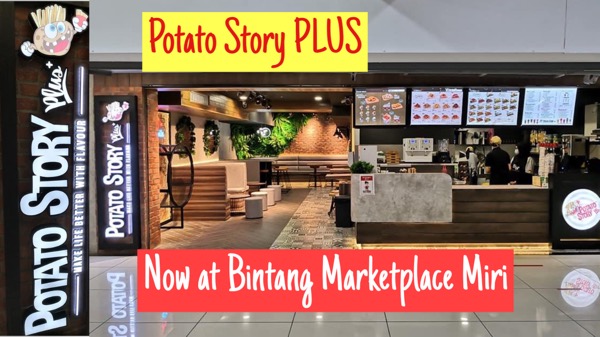 Potato Story's main product is Potato French Fries. With the options to choose either topped with spice powder or homemade sauce. They are all pork free and preservatives free.
More than 10 flavours of powder and sauce series to choose from.
Our other products include Potato Cheesy Wedges, Potato Chips, Nuggets, Hashbrown and Sweet Potato.
Not only selling potatoes, they also have beverages range from Milk Tea, Uji Matcha, Cocoa, Coffee, Layers Fresh Milk, Smoothies, Fruit Cheese Slush and Cheese Cover series.