Looking for quality home design in Miri City? So, Sing Siang Hai's housing project could be your right choice. Palm Villa 5 Single Storey Terrace House project is developed by Sing Siang Hai. Beautiful houses transformed into great homes by high level of expertise with a commitment and a strong focus towards the vision of the family that lives in each unique home.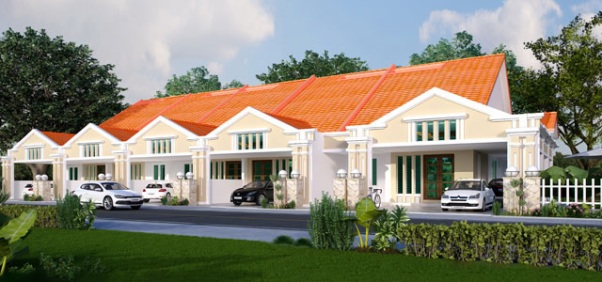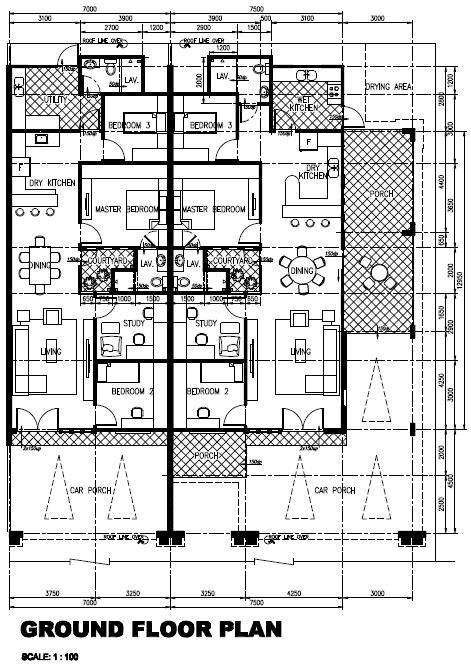 GROUND FLOOR
Living and Dining Room and All Bedrooms: 24″ x 24″ Ceramic Tiles
Toilet, Bathroom, Kitchen & Patio: 8″ x 8″ Homogeneous Tiles
WALL
Wet Kitchen: 8″ x 10″ White Ceramic Tiles
Bathroom: 10″ x 13″ Ceramic Tiles (Master Bathroom and Guest Bathroom)
FENCING
Chainlink fencing for side & rear fencing
ELECTRICAL INSTALLATION
Concealed (Single Phase)
MASTER BEDROOM
1 Shower "Inax"
1 White Wash Basin "Inax"
1 Sitting Toilet "Inax"
SMALL BATHROOM
1 Shower "Inax"
1 White Wash Basin "Inax"
1 Sitting Toilet "Inax" Or equivalent in price
ROOFING
Lion Tiles
Zinc metal sheet base
CEILING
(a) Living, Dining, Bedroom, Wet Kitchen and Bathroom made with suspended gypsum plaster board ceiling with metal stud
(b) Patio and Car Porch made with gypsum board ceiling
ALL WINDOWS
White color powder coating Aluminium Casement Window with Dark Green Tinted Glass
PAINTING
K.C.C. Paint
1 pair of decorative doors for Front Main Entrance
All interior doors shall be furnished with plywood door
WET KITCHEN
1 no. stainless steel double bowl sink without drainer
2 nos. of "C20P" gas ring
Sing Siang Hai Palm Villa 5 Location Map: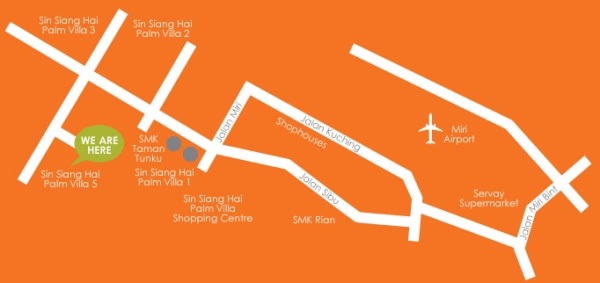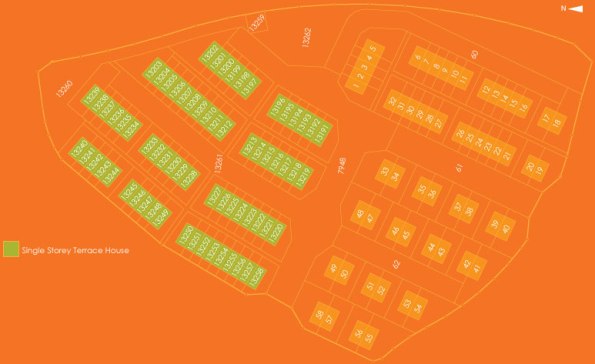 Office Address Contact:
Oxrich Garden Sdn Bhd
Lot 1455 Piasau Industrial Estate, 98000 Miri, Sarawak
Mailing Address: P.O. Box 826, 98007 Miri, Sarawak, Malaysia
Tel: +60 85-655827 / 656827
Fax: +60 85-651962
Email: [email protected] or [email protected]
About Oxrich Garden Sdn Bhd: Oxrich Garden Sdn Bhd is brought up by Yaw Khiong Housing Development Sdn Bhd, a company established by father and son, Mr Sim Chin Yaw and Mr. Sim Chee Khiong respectively. Yaw Khiong Housing Development Sdn Bhd is one of the leading housing and Design Consultancy in Miri, encompasses nearly three decades of experience in the planning and design of corporate, retail and hospitality environments as well as undertaking various multi-million dollar residential housing and shop house projects.