Surrounding overview of One Bayshore Residency. Interesting places now only take few minutes of drive. Condominium Living By The Beach. Quality Lifestyle Starts Here.
One Bayshore Residency Miri is the new Condominium units Living By The Beach in Miri City.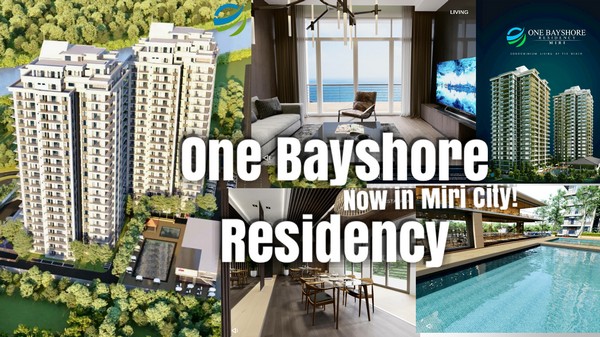 Here are the top 6 reasons why you should stay at One Bayshore Residence Miri:
1. One Bayshore Residence is surrounded by existing established Taman Bayshore at Jalan Peninsula, Piasau Beach, while providing another level of security within a gated and guarded neighborhood.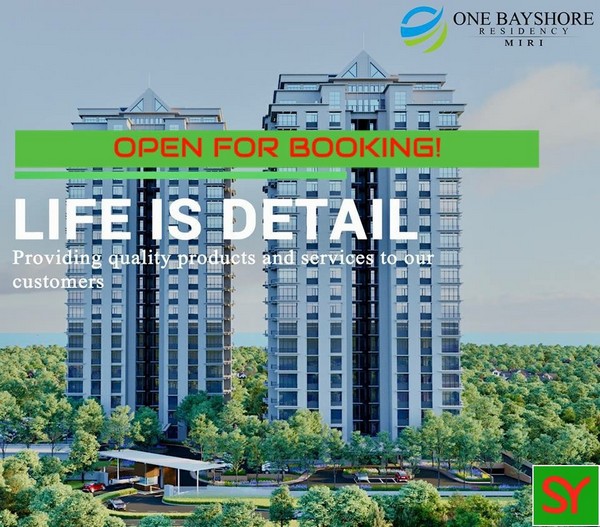 2. This exclusive development provides 4-Tier 24-hour security with guardhouse and private access to the lobby's lift.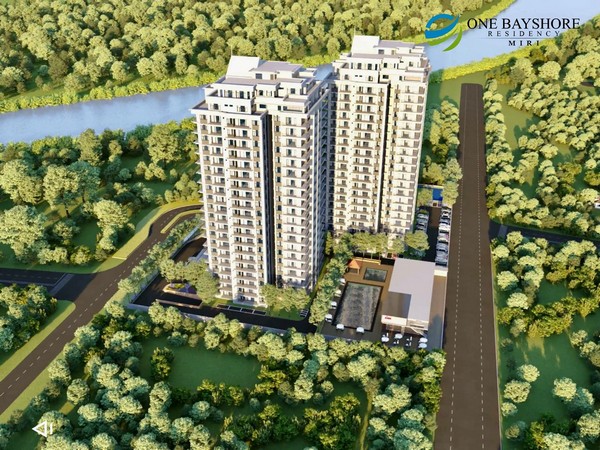 3. Very near to Piasau Nature Reserve, a home to many species of exotic birds including the protected hornbills. Perfect place to visit if you are a 'bird' person!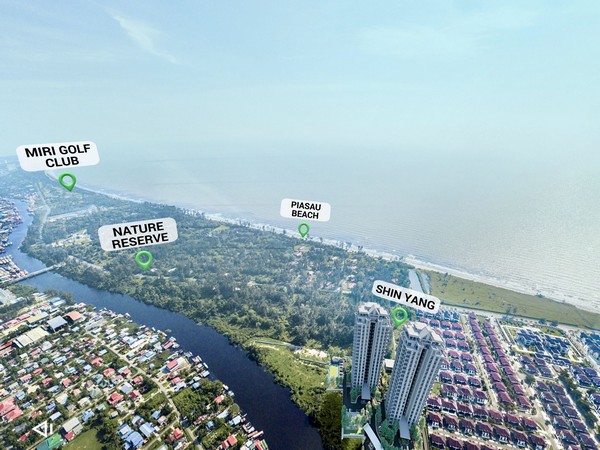 4. Brilliantly located with amazing places like Miri Golf Club, Piasau Boat Club, Lutong Bazaar Market, Myy Mall Miri, NEW WORLD MART – MIRI, primary and secondary schools as well as PETRONAS, Sarawak Shell Berhad offices.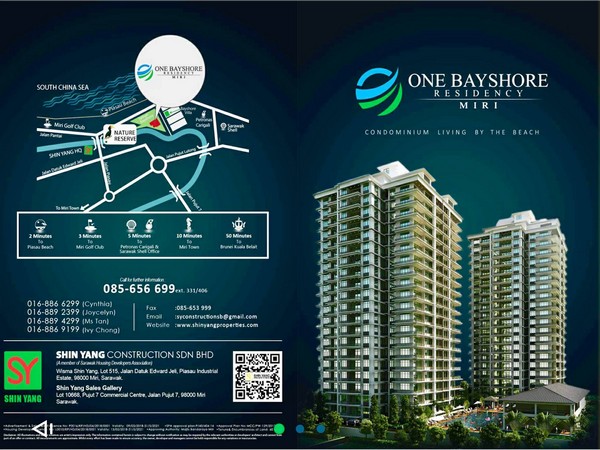 5. Wonderful facilities such as swimming pool, children pool, tennis court, club house with gym, aerobics class, nursery, mini mart, cafe, library and so MANY MORE are included!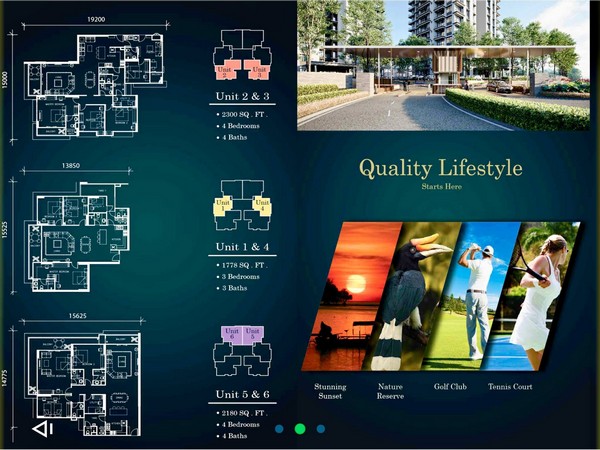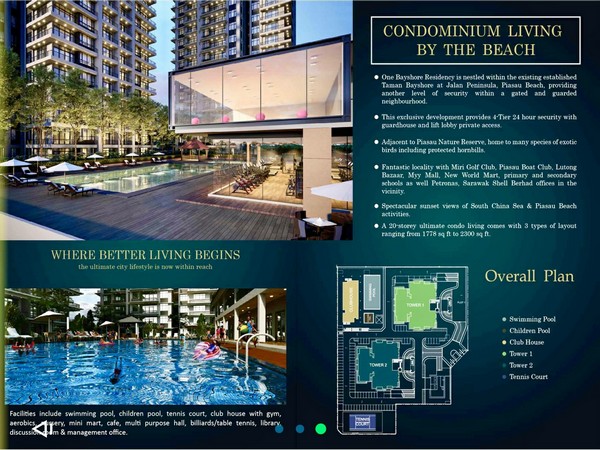 6. Last but not least, you will get to enjoy the most beautiful sunset view of South China Sea. Don't believe us? Come and have a look!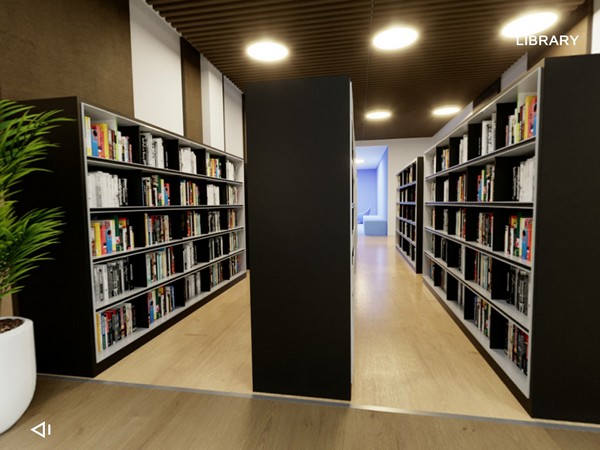 Spacious library where everyone can enjoy their readings.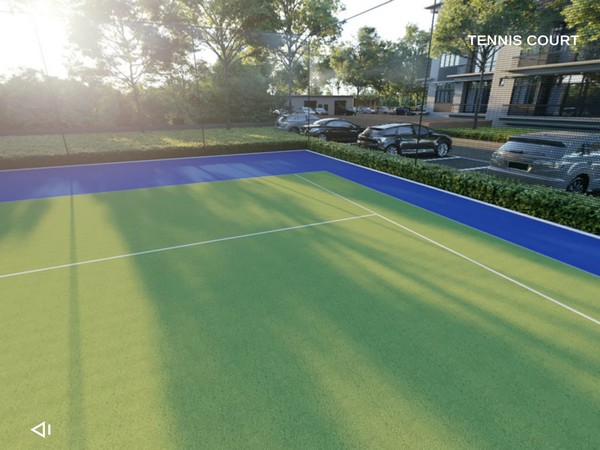 Intrigued yet? Send us a message to book yours today! The price starts from as low as RM 690,000! Owning a high-end condominium is no longer a dream.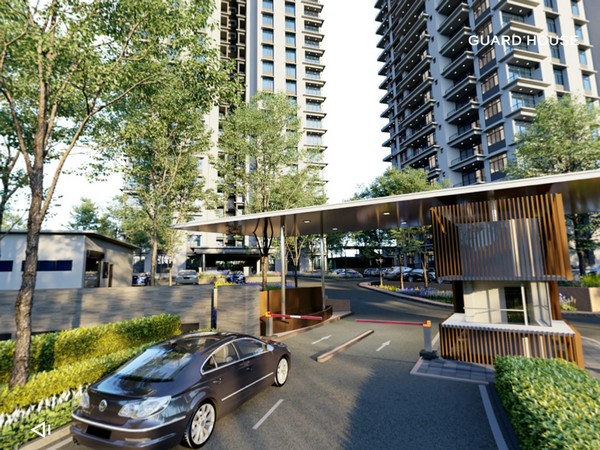 A Better Life Begins Here.
Tennis court, The guardhouse.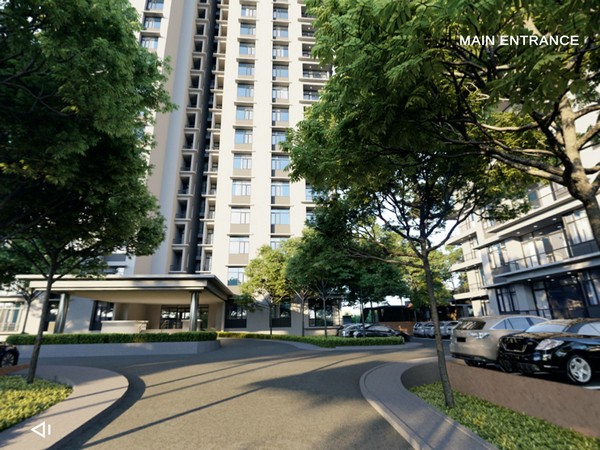 Main entrance overview of One BayShore Residency
A very comfortable game room for some family-bonding session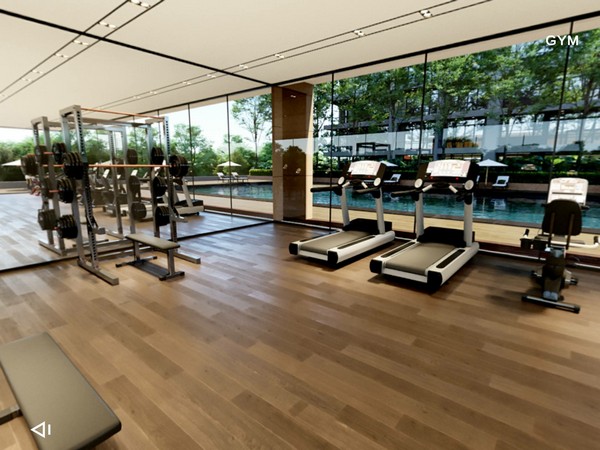 A fully-equiped gym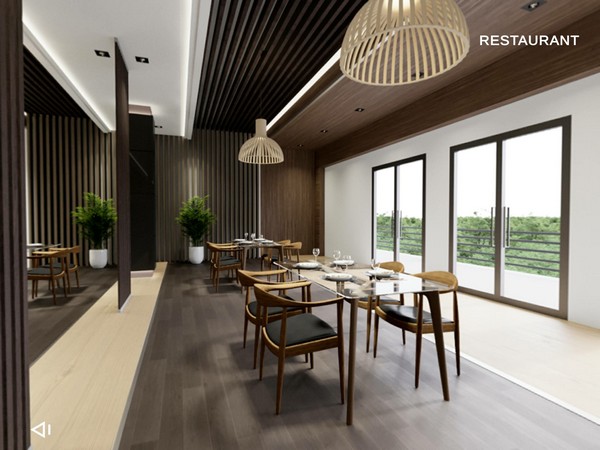 Restaurant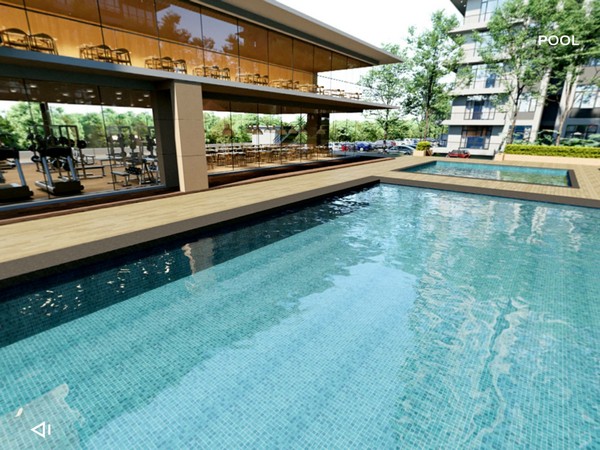 Pool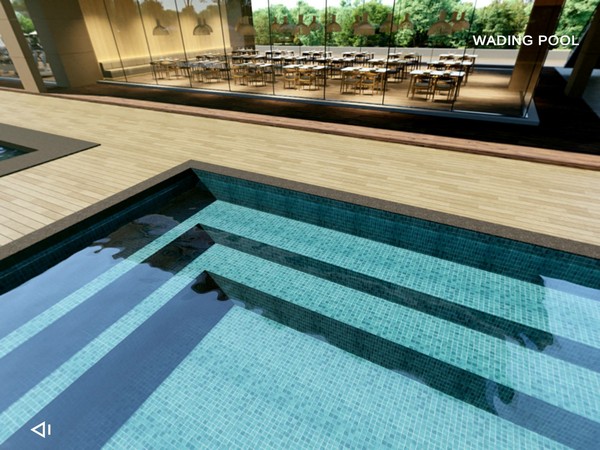 Wading Pool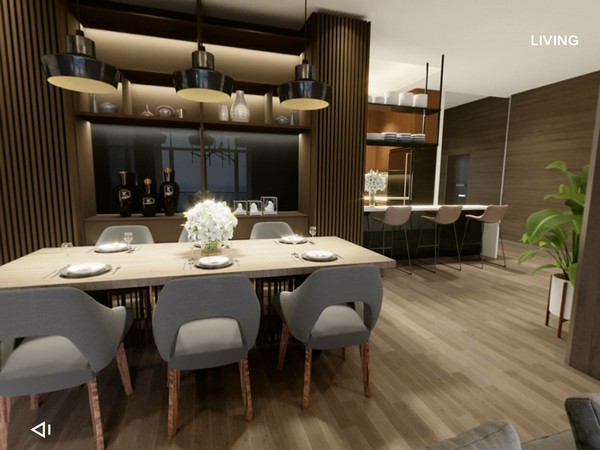 Living Room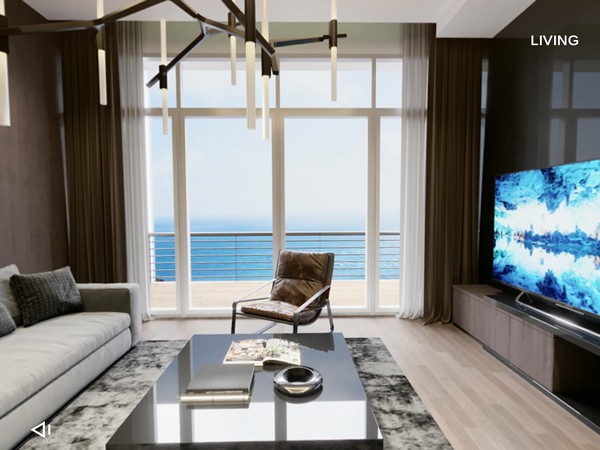 Balcony view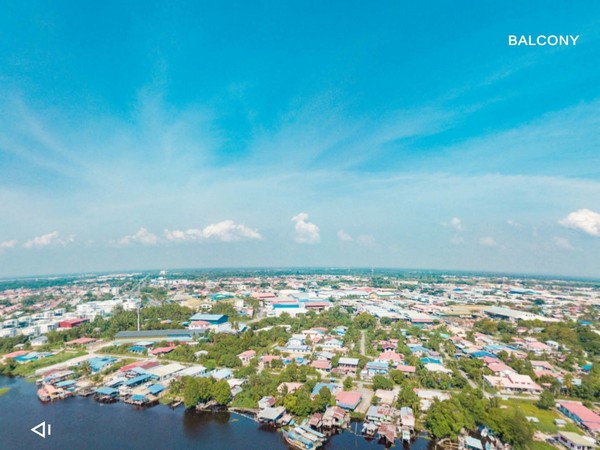 Master Bedroom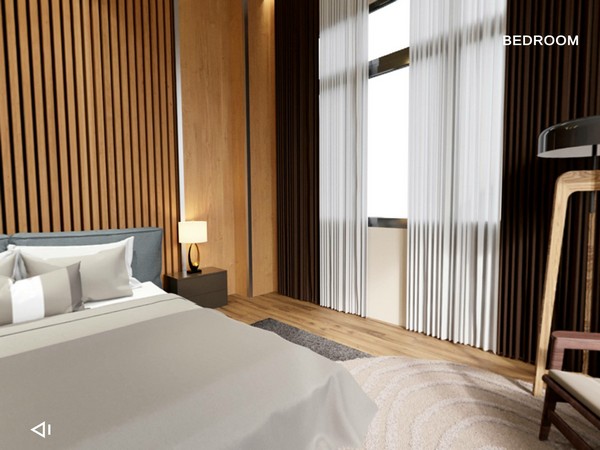 Unit Plans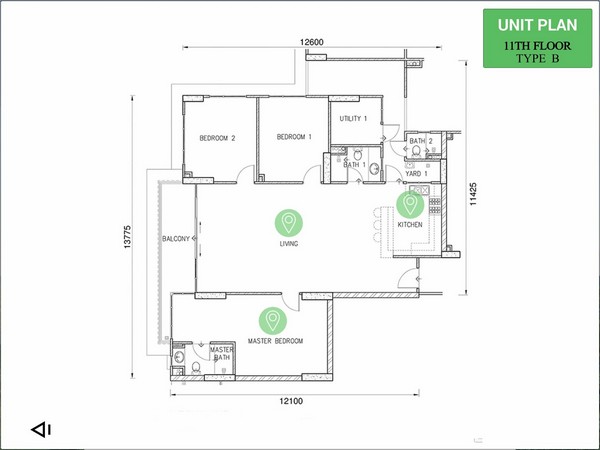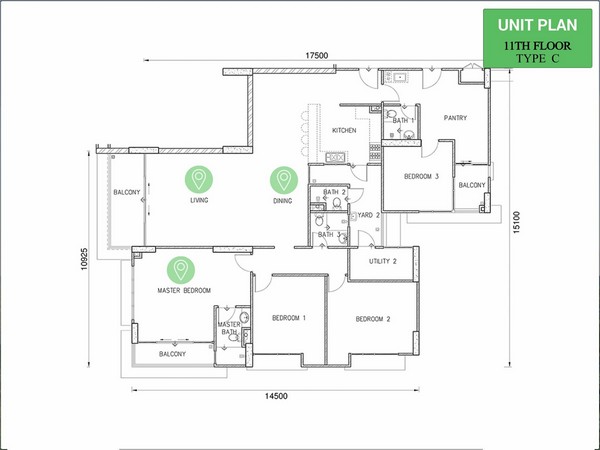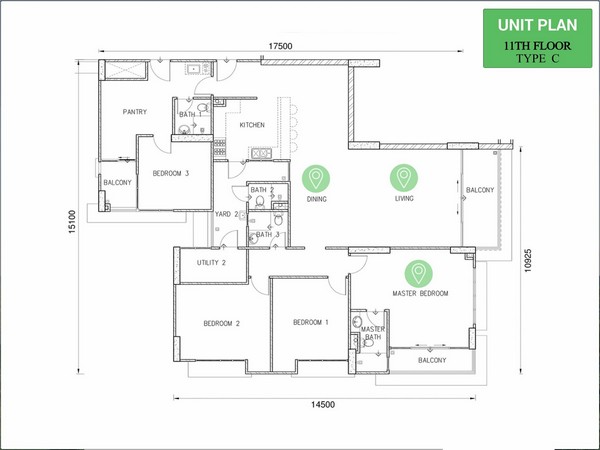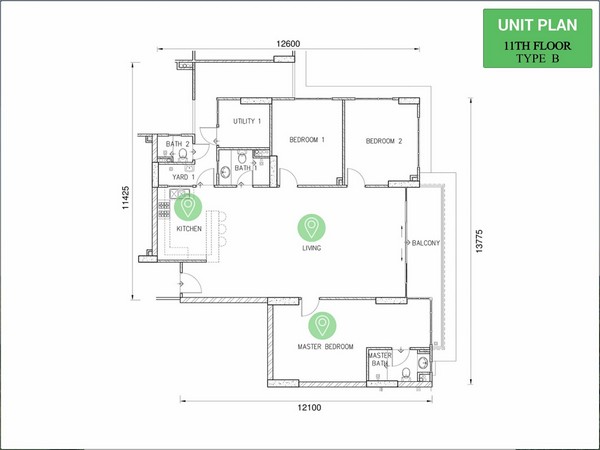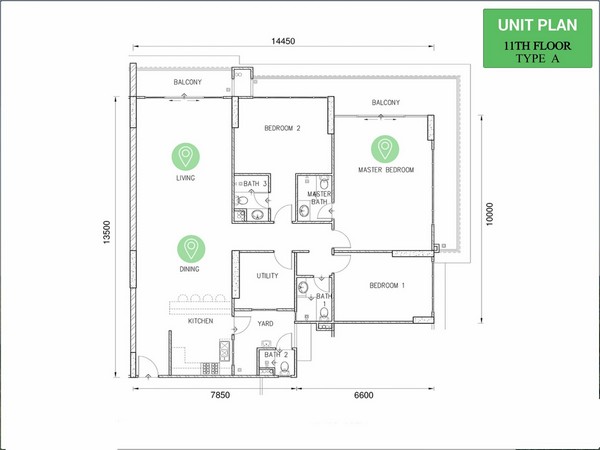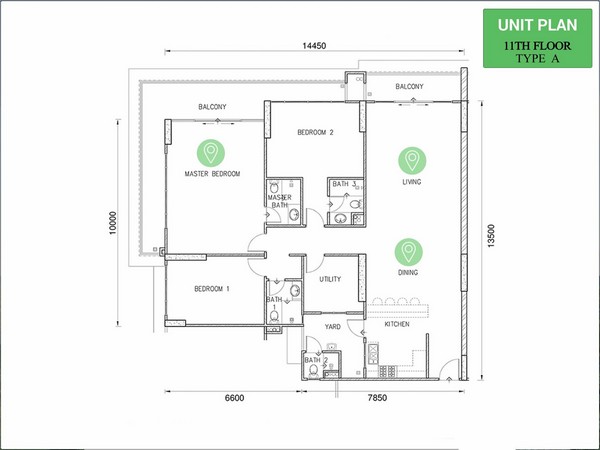 One Bayshore Residency Miri Site Plan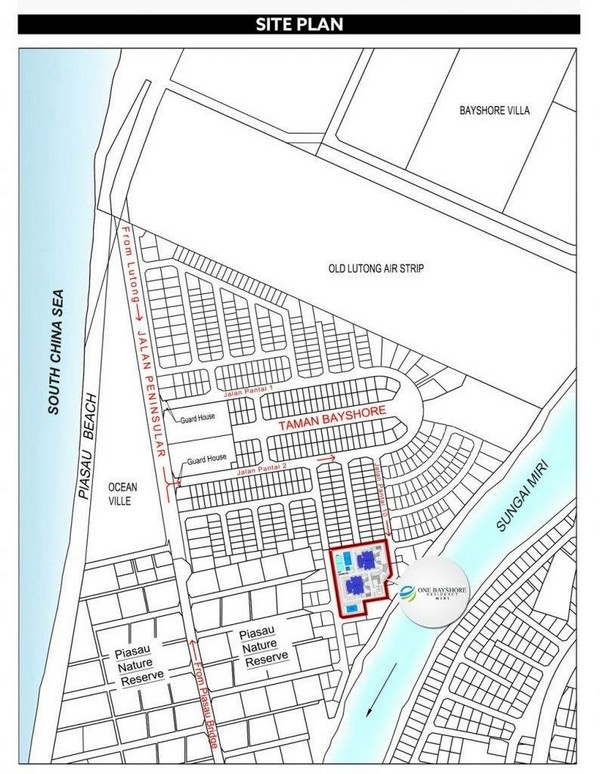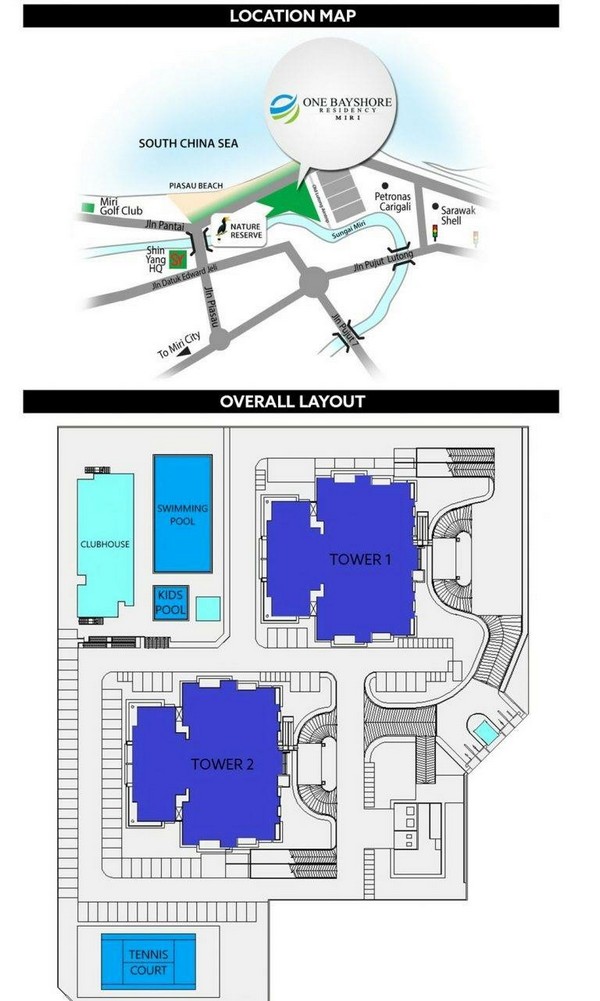 Location of One Bayshore Residency Miri and the overall layout. Your quality lifestyle starts here.
LIMITED UNITS AVAILABLE. FIRST COME FIRST SERVE BASIS.
Contact: 085-656699 ext 331/406
(Images via/courtesy of Shin Yang Properties)