Come and try the only juicy breadless sandwich in town. Location at Piasau Utara 1, Miri.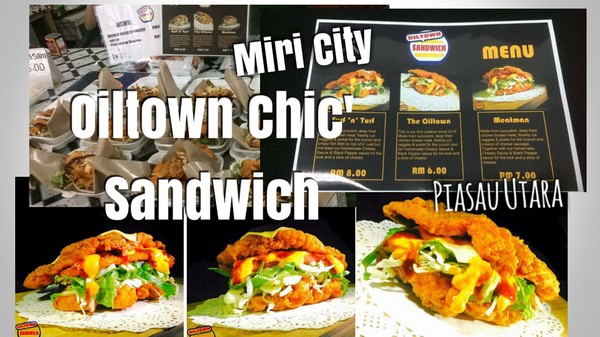 Menu:
The Oiltown (original) RM6
Meatman (add on sausage) RM7
Surf n turf (add on fish fillet) RM8
*New* Chic'n'Beef (add on Beef Patty) RM8.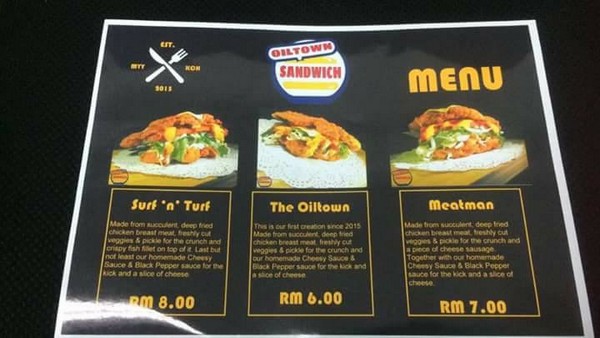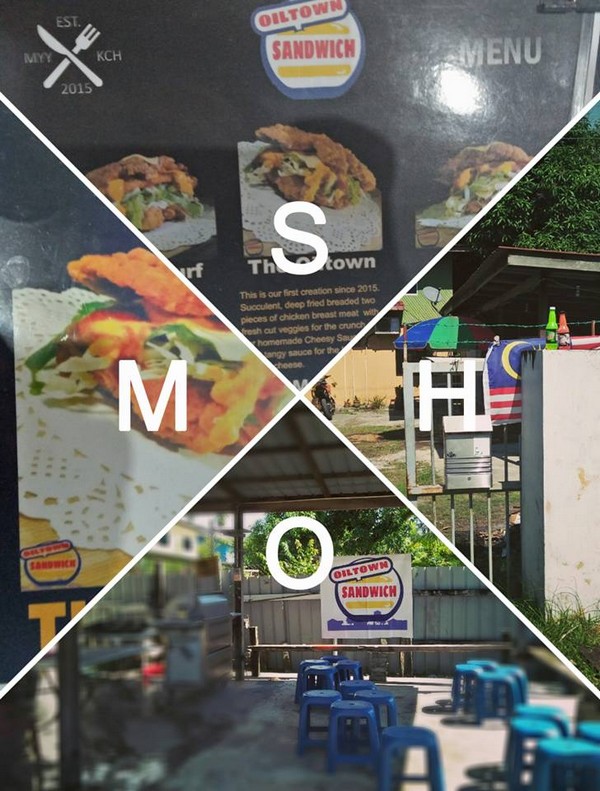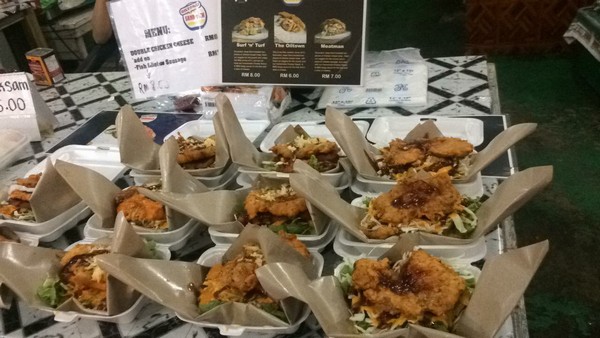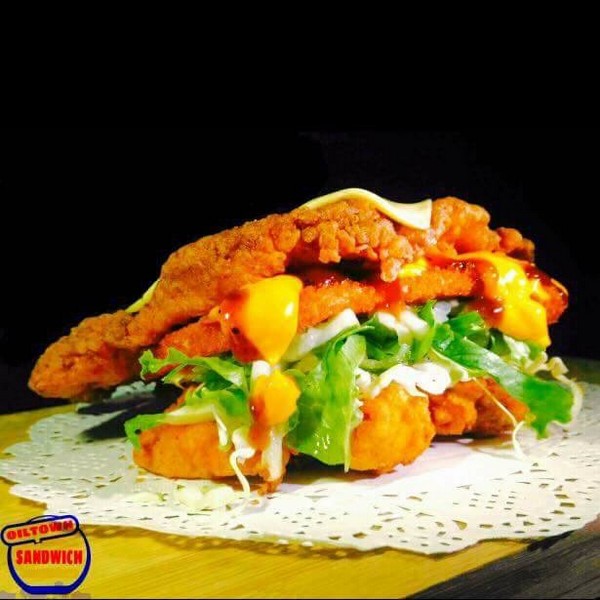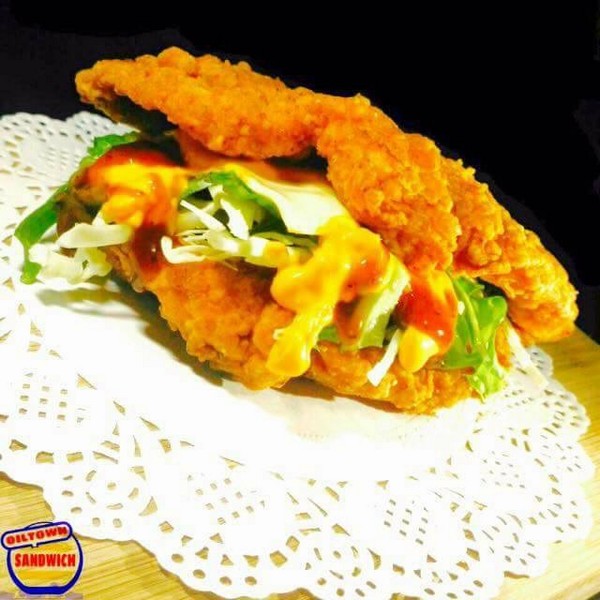 Address:
Oiltown Chic' Sandwich
361,piasau utara 1,piasau,
Miri, Sarawak 98000
011-1691 8146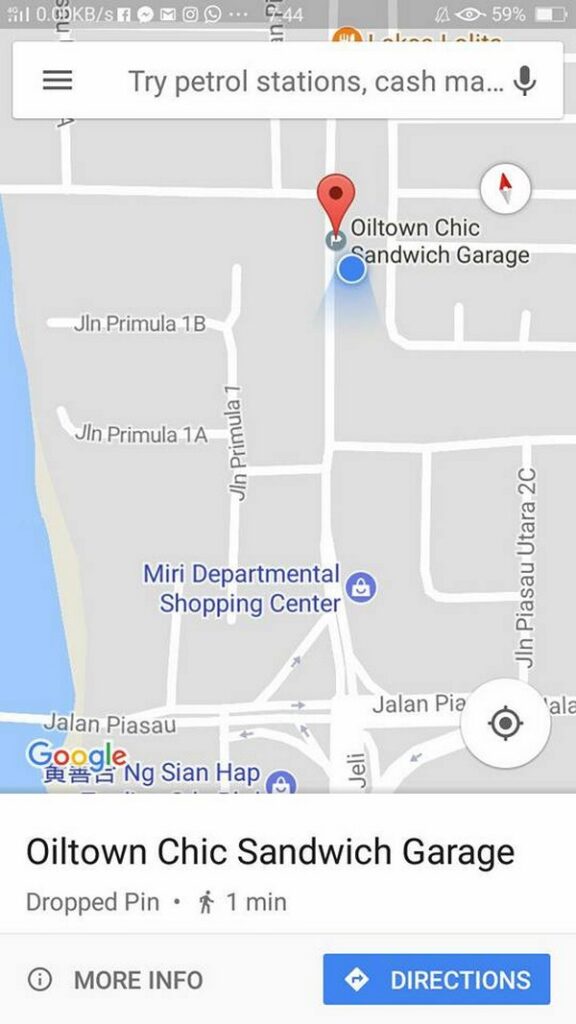 Now you can also come to Pasar Malam Saberkas to try Oiltown Chicken Sandwich.