If you ever tried the KFC Zinger Double Down burger, then you will know how tasty it is. The Double Down burger is one of KFC's most loved burgers.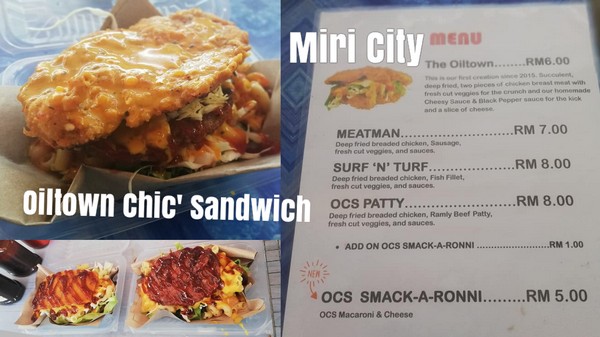 Good news to Miri people because Miri City now has a burger style similiar to that called Oiltown sandwich. You can find it at Oiltown sandwich.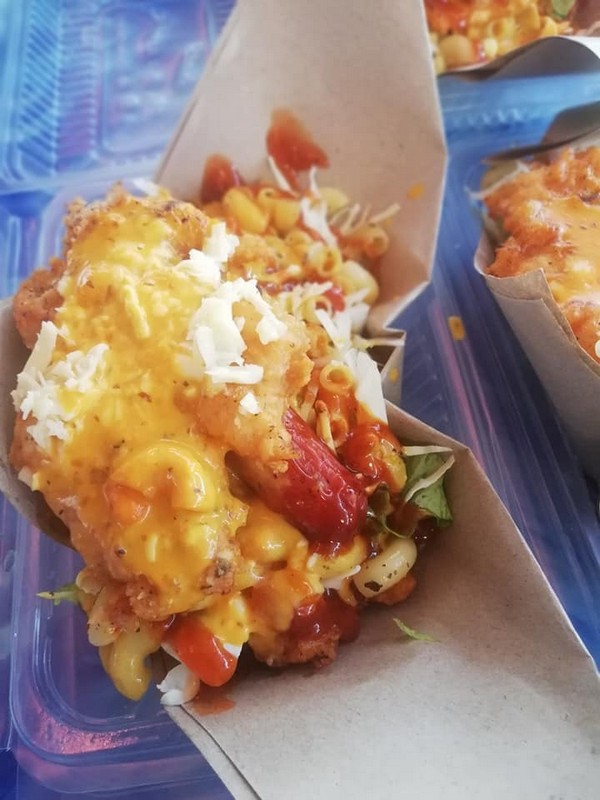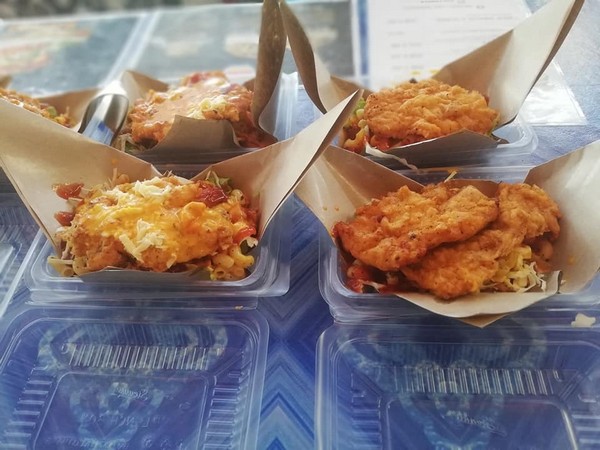 Check out their menu. They do have MEATMAN, SUDT 'N' TURF, OCS PATTY and SMACK-A-RONNI too.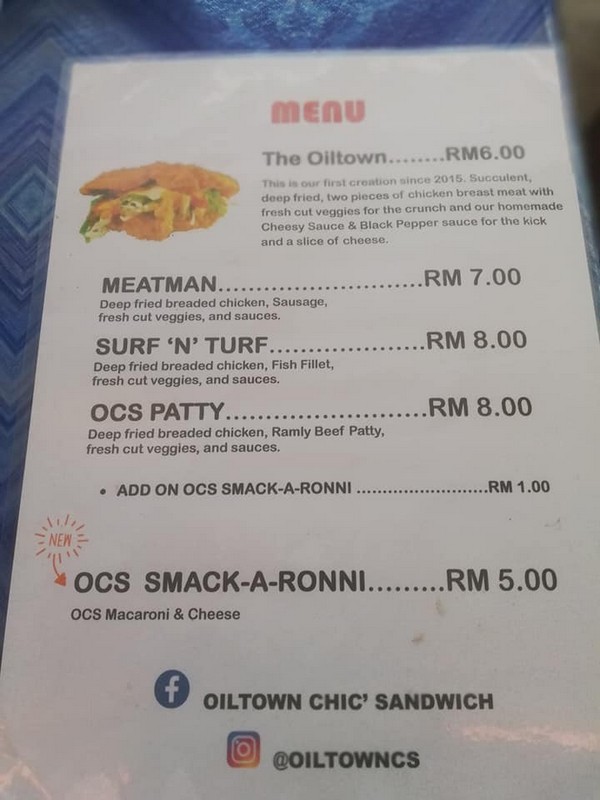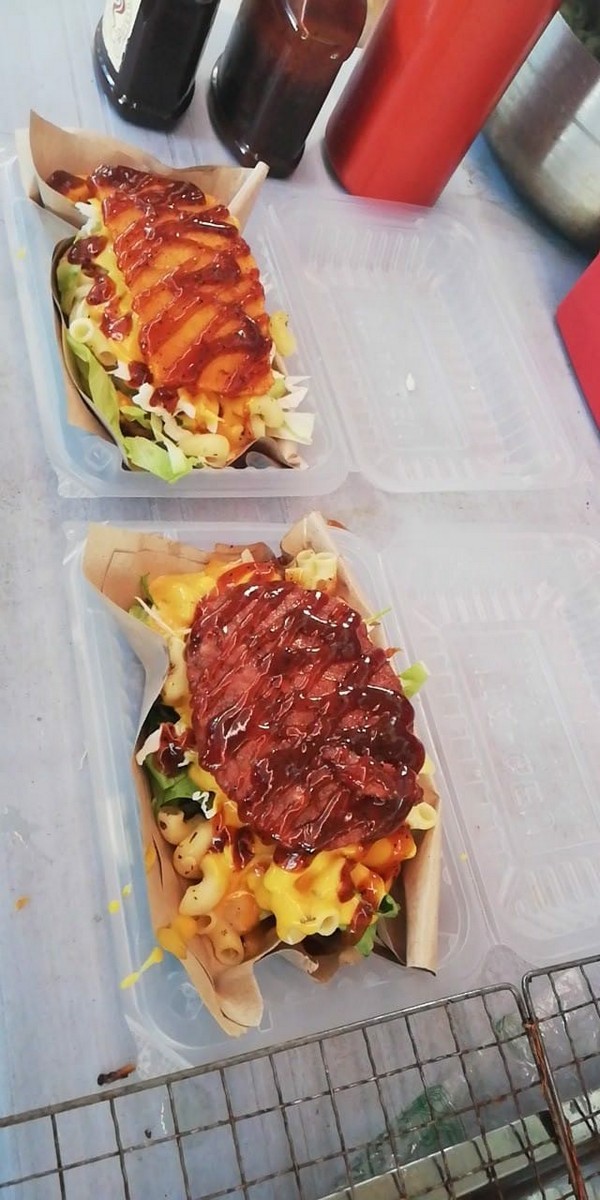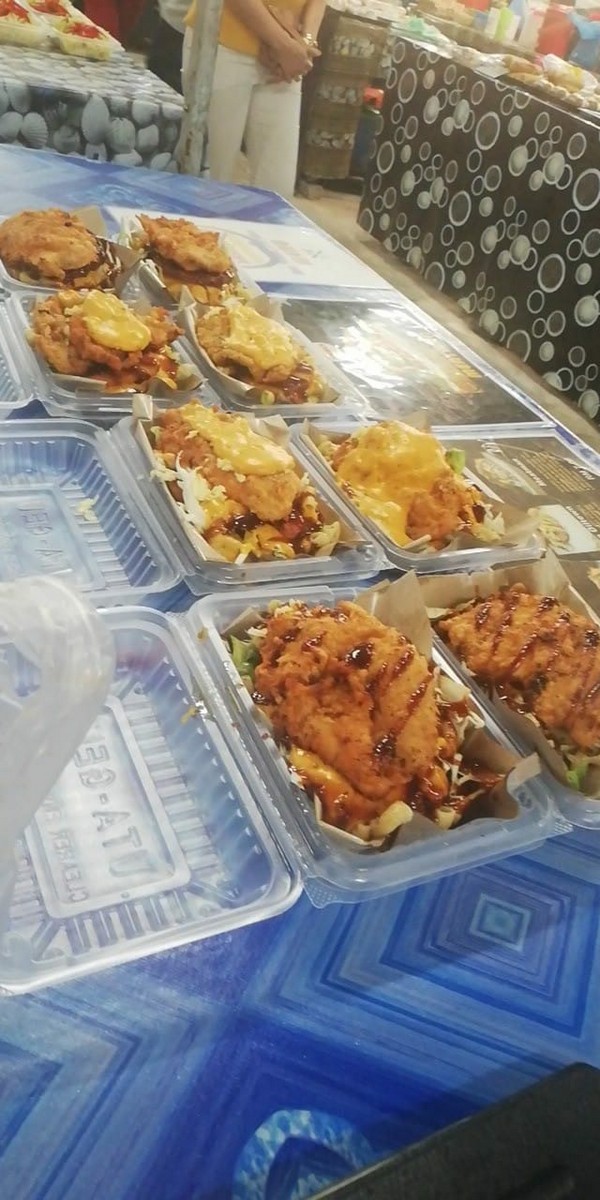 Now available at Saberkas Night Market Miri.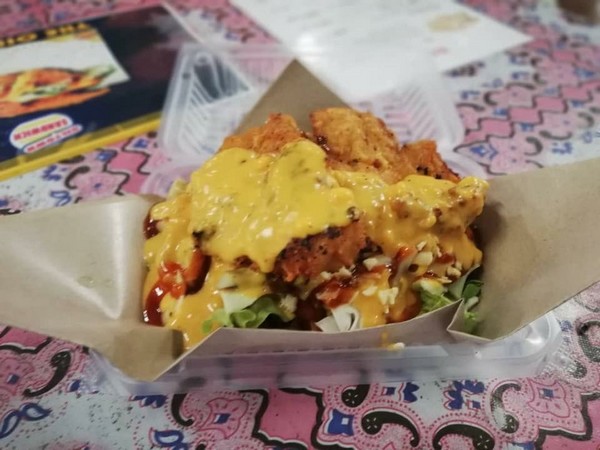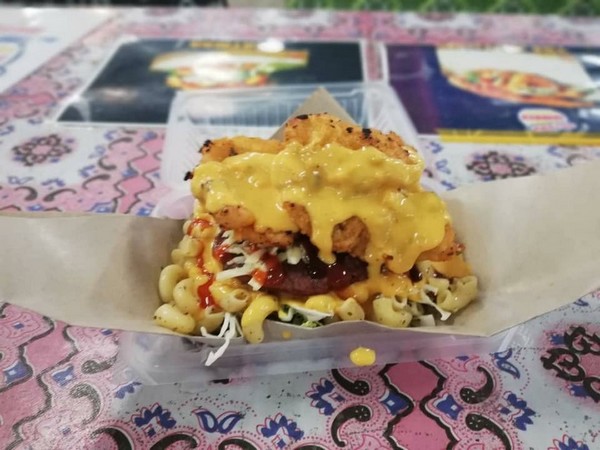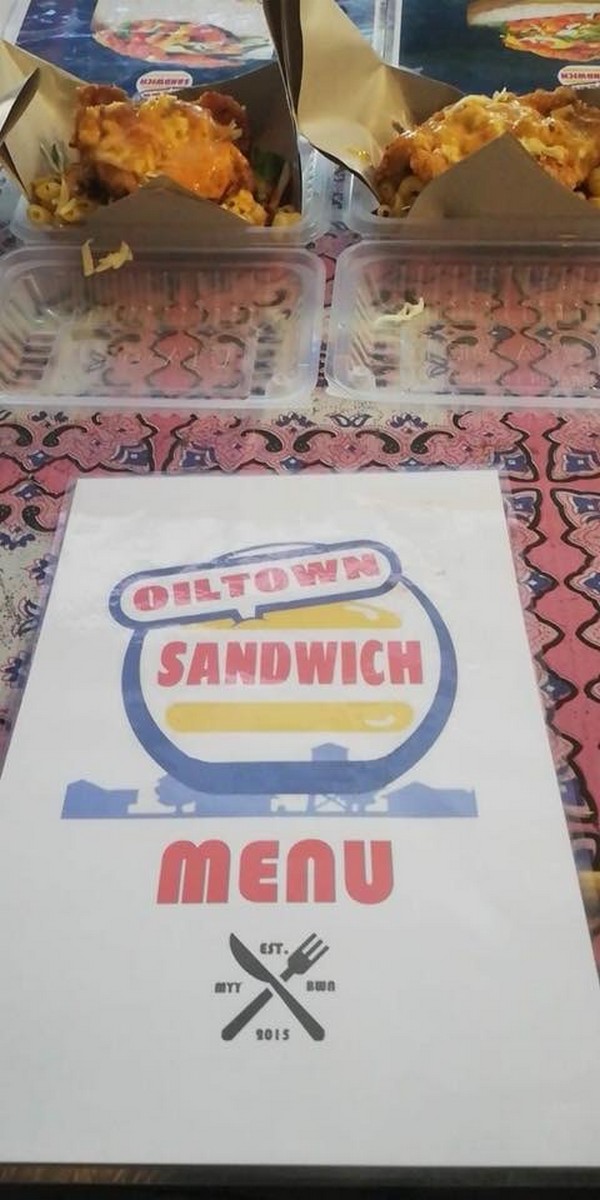 The Oiltown is their first creation since 2015. Succulent deep fried, two pieces of chicken breast meat with fresh cut veggies for the crunch and their homemade Cheesy Sauce & Black Pepper sauce for the kick and a slice of cheese.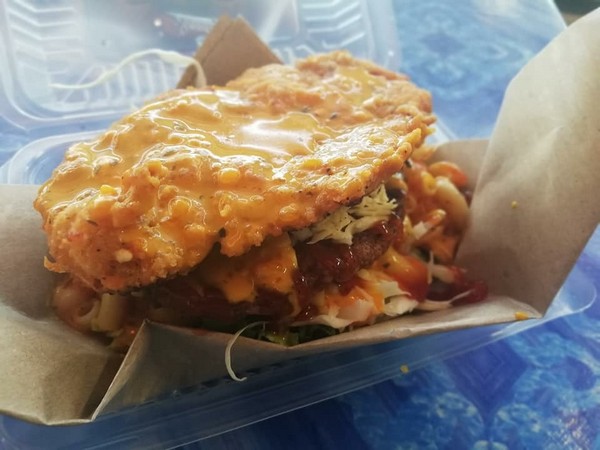 The stall is now open for business at Pasar Malam Saberkas Miri. Jom to stop by and try on the heavy meat sandwich that you can eat with affordable price.
No buns but with two fried chicken fillets, veggie slices and melted cheese. OMG!
Jalan Saberkas Utama, Saberkas Commercial Centre
Contact: 011-1691 8146