These structures have been demolished, heard that it is to make way for the development of the SOPB HQ, a new highrise building in Miri City.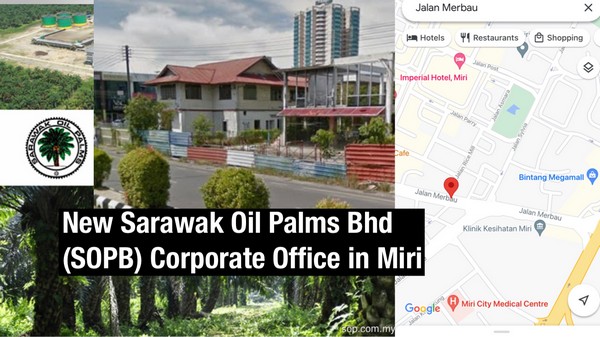 Sarawak Oil Palms Bhd (SOPB) to acquire RM11.5 million for two pieces of land in Miri to build a corporate office.
According to a filing with Bursa Malaysia, the two properties are located on Merbau Road and cover a total size of 203.19 million square metres.
SOPB stated that it intends to build a corporate headquarters that will allow it to consolidate the rental offices that are currently scattered throughout the city.
"This consolidation of company offices will save money on rent and improve the efficiency of the office workers."
(Images & Source: kchmyy, theedgemarkets)