Menu preview for Nasi Lemak Bamboo Miri.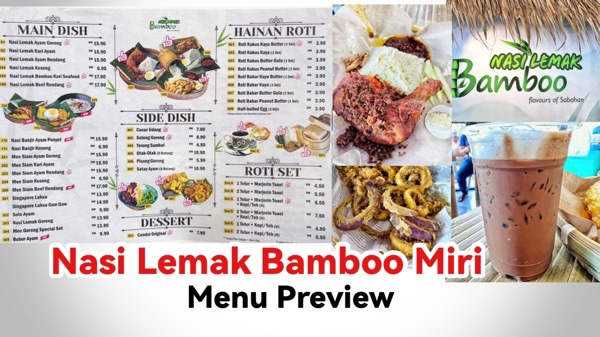 Newly opened Sabahan restaurant in Miri that specializes in nasi lemak. The Hainan coffee here is a must drink. It is fragrant and strong in flavour. The main Nasi Lemak Rendang and Nasi Banjir Ayam Penyet are also great, spicy and delicious, and the fried chicken is also freshly fried.
Of course, there are also many delicacies and snacks here that you can order and eat. The pictures have menus.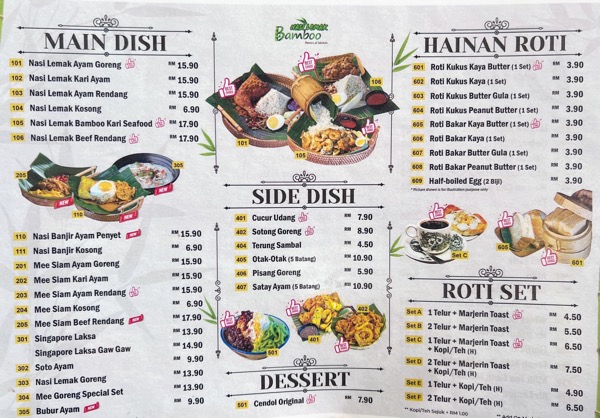 Address: Nasi Lemak Bamboo
Nasi Lemak Bamboo
Lot 1875 Ground Floor, Marina Square, 2
Commercial Centre, 98000 Miri, Sarawak.
(Images: Miku Siong)