ATTENTION NAM LEONG PIASAU Miri IS NO LONGER OPEN FOR BUSINESS
STARTING FROM 16.09.2022.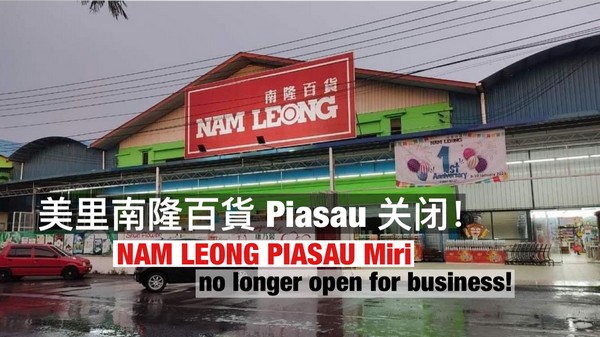 We regret to inform you that Nam Long Department Store (PIASAU OUTLET )
will no longer open for business. Our last day of business will be on 15.09.2022.
Thank you for your continuous supports and we will see you and serve you at our other outlets.
(Images: Nam Leong Department Store, JMMcookies-Miri, Brunei)