Visit the Musang King Durians stall in Boulevard Miri! They have a variety of durians that cater to different preferences.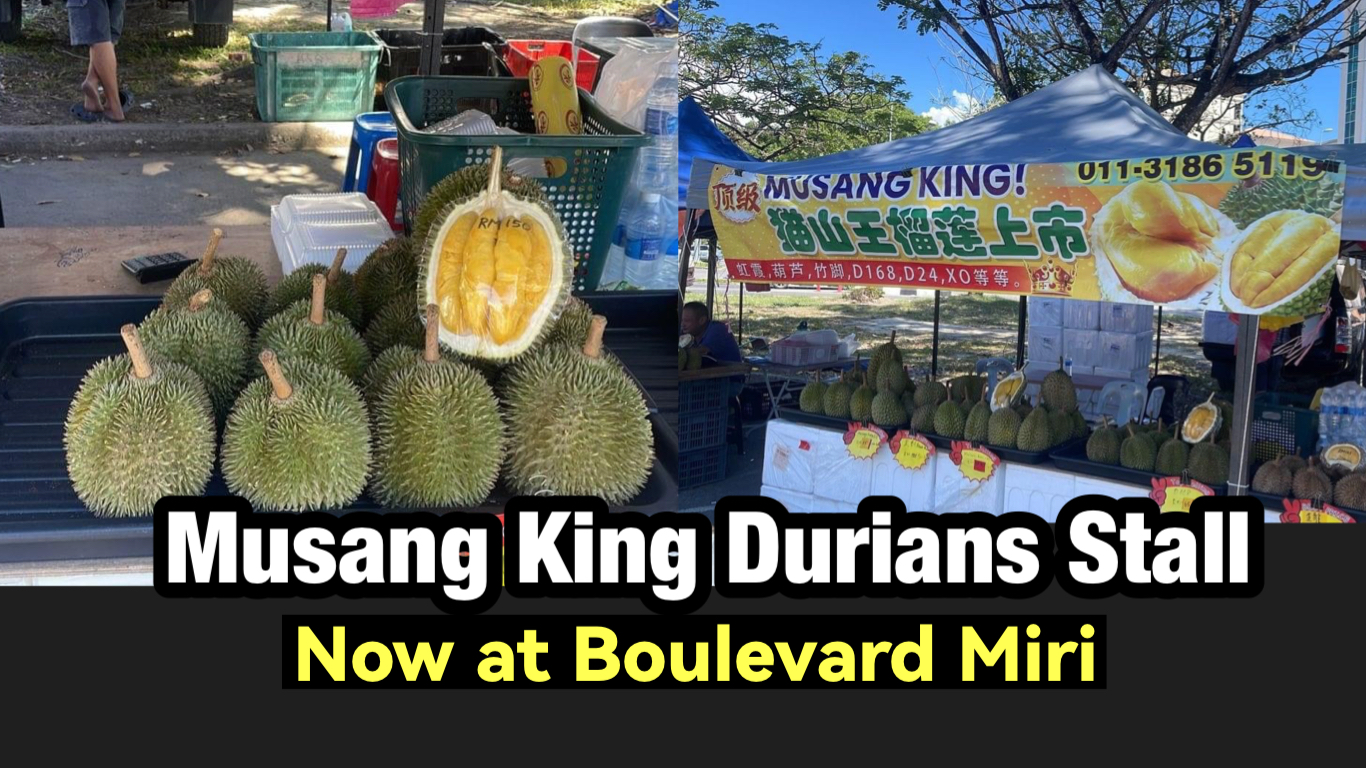 The stall is located opposite The Little Chef, and they are now open and ready to serve you!
In Rm:
– Musang King AA/AB: 79.9/69.9 per kg
– Golden Dragon: 65 per kg
– D168: 65 per kg
– Black Thorn: 125 per kg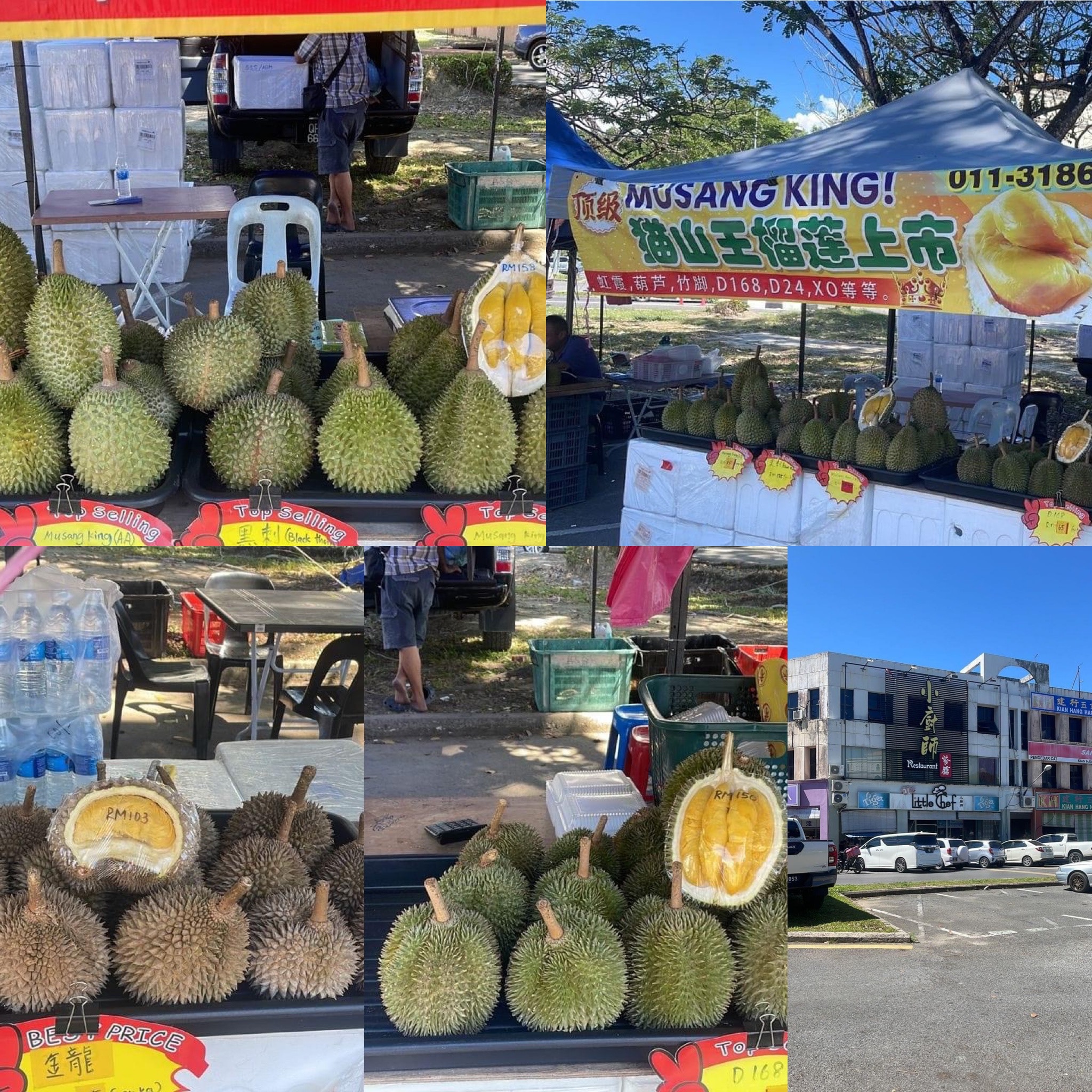 Don't miss out on this fantastic durian experience!
(Images: Avy Chong)