I skipped my lunch due to busy work. And I get so hungry after the busy day, so I joined my friend to Cherries Berries Miri for dinner. If you notice clearly, there is stall in front of Cherries Berries is selling great Western food. The guy over there introduced us some nice food, finally we ordered a mixed Pizza at RM20. Love the pizza crust, however the topping ingredients of green pepper, hams, pineapple, cheese given were not so generous. But what can you expect more from a twenty bucks pizza?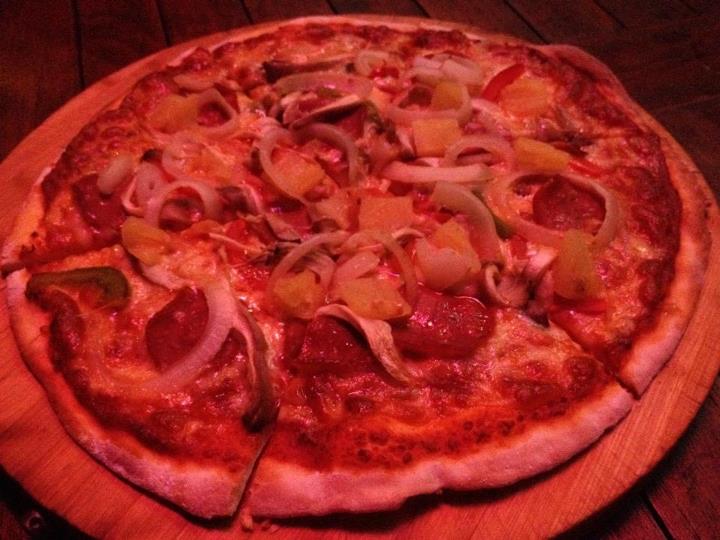 The other gang of my friend ordered a pepperoni pizza. The pizza was baked on the spot once we ordered. Therefore, we need to wait for a while before it can be served on our table. Well, we get free iced drink over there (sky juice at no charge). If you have a chance to visit Miri, it is a nice place to relax, with nice music from live band and nice food. The place is usually packed especially during weekends. The address is:
Cherries Berries Cafe & Bar
Lot 341, Ground Floor Block 7, Unity Centre MCLD, 98000, Miri Malaysia
Tel: +60 85 412128
Cherries Berries is a popular club for youngsters to hang out in Miri especially at night, it's just located beside Alfresco, a bar cafe while on the top floor of Cherries Berries is another famous club in Miri known as Balcony. If you wish to go for pub hopping or drink beer, then make your way here at night.