A very warm greetings to everyone,
Our company Brenda and Brandan's Art Paradise are proudly to officially announce that we are selected to be the main organizer of Miss Grand Miri Sarawak for the coming year with support of GPS, own by Gina Regina Patrick ( Gina Production Studio ) and affiliate by Miss Grand Sarawak 2018 under the guidance of Mr Haikal Ezrie.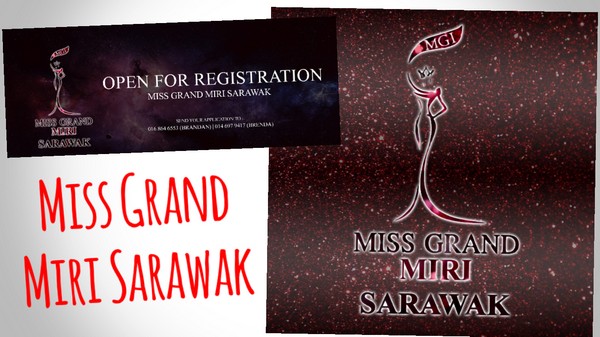 We are inviting all Sarawakians girls that are based in Miri to come and register with us!
Registration is now open for the first ever Miss Grand Miri Sarawak until further notice of the finalists.
Do you have what it takes to be the next Miss Grand Miri Sarawak?
Divisional Director: BranDan Peter
Assistant Divisional Director: Brenda Yeo
The Criterias are:
Sarawak citizen based in Miri
Non-Muslim
Minimum age 18 – 26
Minimum Height 160cm and above
Never Been Married Or Pregnant
Female only
Fluent in Malay and English.
Well shaped and bright personality
DO COME AND APPLY NOW WITH US!!
Registration fee is RM 100 not refundable
Name :
Age :
Hometown :
Date Of Birth :
Place of Birth :
Race:
Address :
Education :
Occupation :
Height :
Weight :
Please attach a full body size photo and send your application to:
Contact us (WHATSAPP ONLY):
1. 016 – 8646553 (Brandan)
2. 014 – 6979417 (Brenda)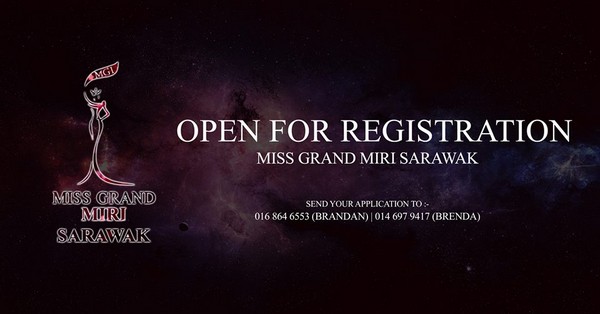 #IamMissGrand
#MissGrandMiriSarawak2018
#MissGrandSarawak2018
#MissGrandMalaysia2018
#NewDirectionNewWing
#MissMalaysia
#BeautyPageant
Sponsors are all welcome to featured themselves in this event for worldwide exposure. Thank you
https://www.facebook.com/brendasartparadise/