Let's join annual Miri Marathon 2020 and run along with 10 000 other runners. This annual event will take place in 22nd March 2020 at Stadium Miri, Miri Sarawak. There's a category for everyone so register!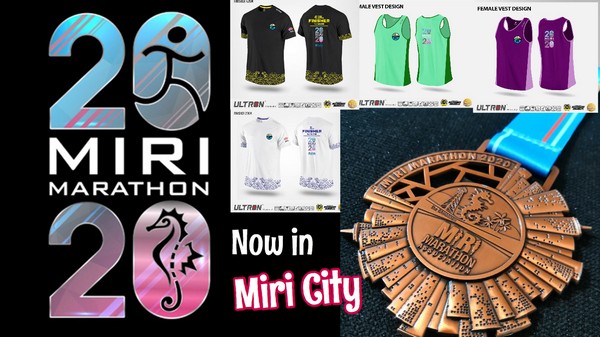 Undeniably, the running community in Miri is growing exponentially! Miri has a strategic location to conduct a long distance run with scenic view along the route. The route of 42km will bring participants to pass through the city centre, sea view, villages and etc. Don't miss it.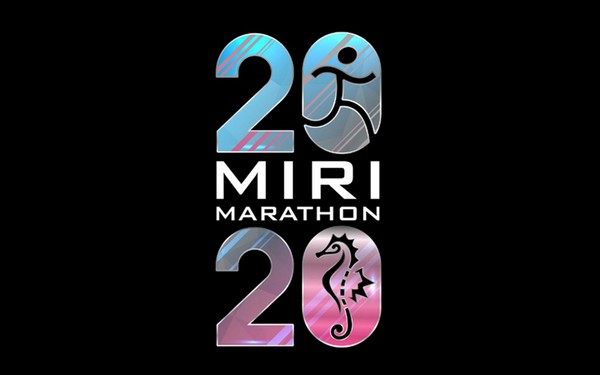 Cut of Time:
42km —7hour.
21km —4hour.
10km —2hour.
Race Pack Collection
Date: 19/3/2020, 20/3 /2020, 21/3/2020,
Time: 10.30AM to 7PM
Venue: MIRI INDOOR STADIUM.
Registration Ends at
11 February, 2020 11:59 PM (GMT +08:00)
Fee & Rewards:
ENTITLEMENTS
1) Running Vest
2) Finisher T-shirt
3) Running Bib
4) Finisher Medal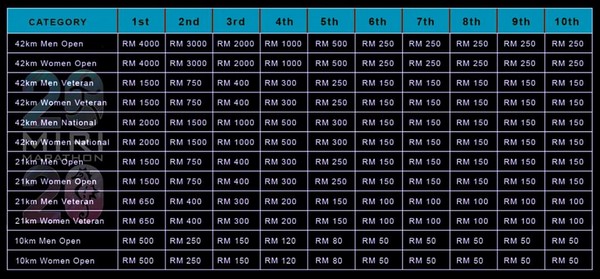 RUNNING VEST DESIGN & SIZE CHART
FINISHER T-SHIRT DESIGN & SIZE CHART
RUNNING BIB Sample Race Bip 2018
OTHER INFORMATION
Flag Off Time:
42KM: 2AM
21KM: 5AM
10KM: 6AM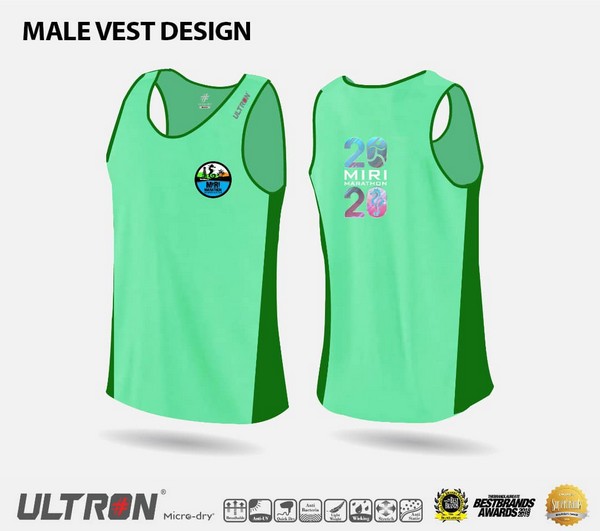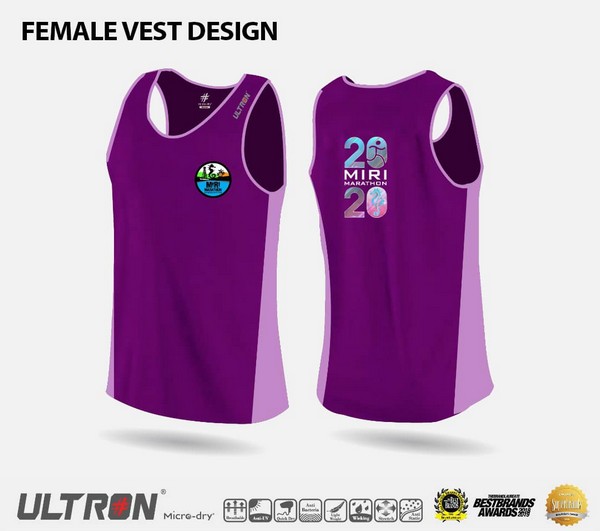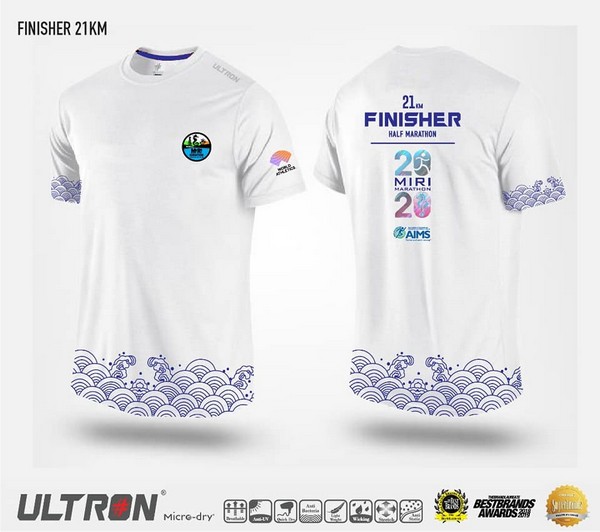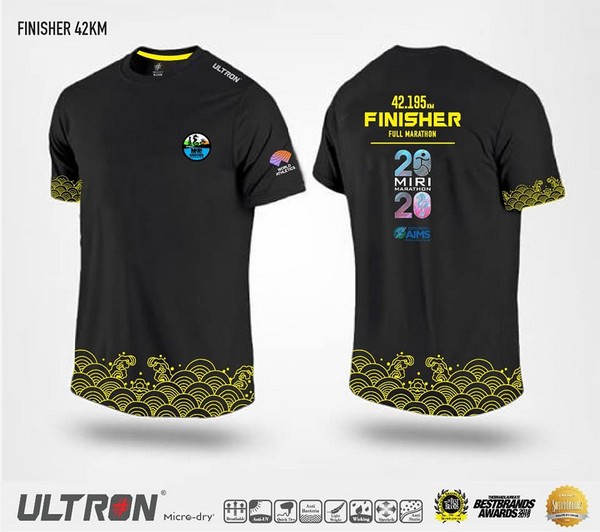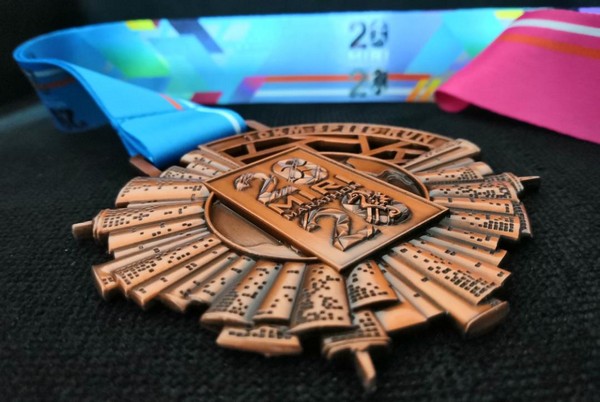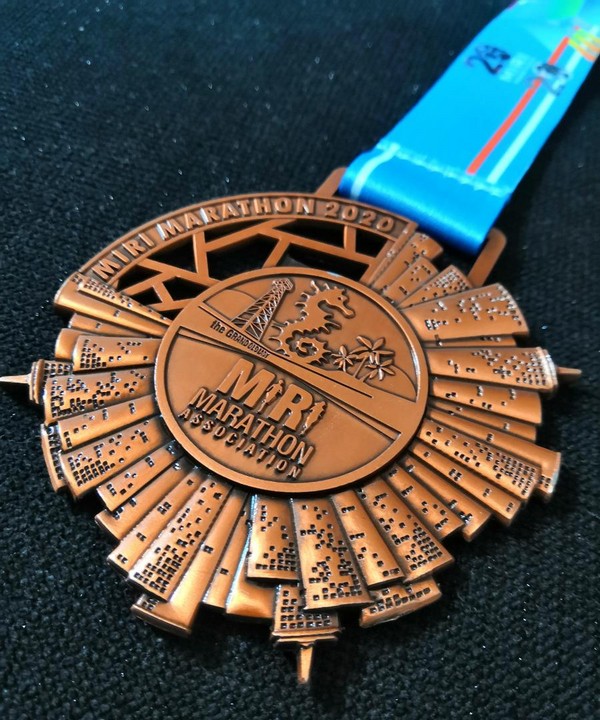 Event Info:
Date: 22 March, 2020
Time: 02:00 AM (GMT +08:00)
Venue: Stadium Miri, Miri
Medal Design and Trophy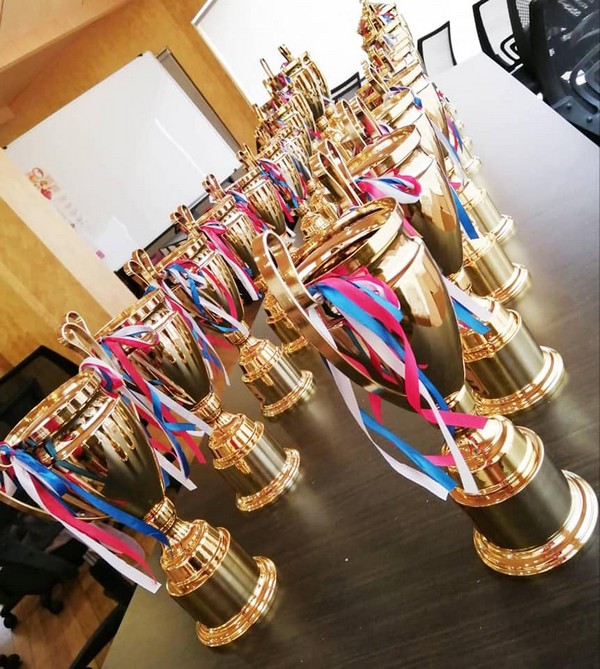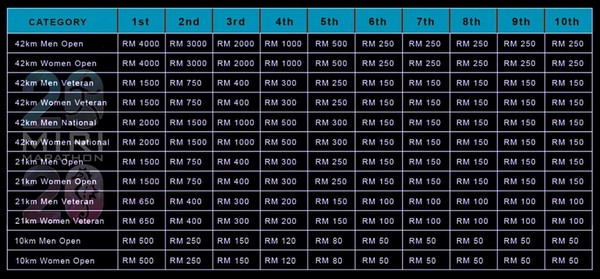 Check this out
https://www.jomrun.com/event/Miri-Marathon-2020
(Images/info via/courtesy of JomRun)