The long waited Miri Christmas Parade, which has been suspended for 2 years, will resume this year, on this coming Saturday.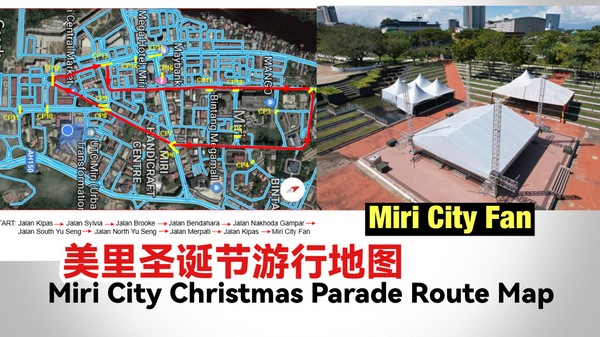 The 2022 Miri City Christmas Parade will be held at Miri City Fan on December 3 (Saturday) at 5:00 pm, and the number of participants is expected to be 40,000.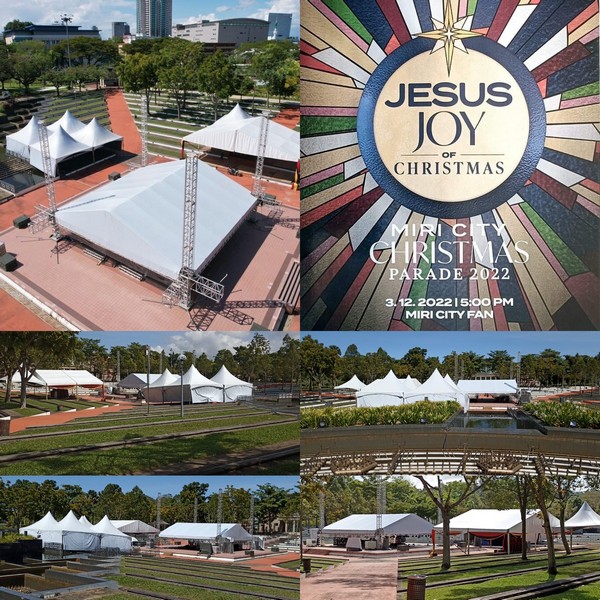 This Christmas parade is hosted by the Miri City Council and co-organized by the Miri Catholic Church. Christians and Catholics of various denominations in Miri will participate in it. The theme of this year's parade is "Jesus Joy of Christmas"
While the parade is going on, there are also performances on the central stage of Miri City Fan for the public to watch.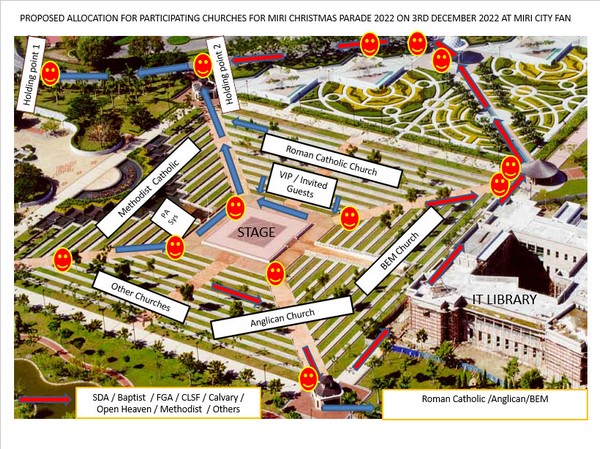 ROUTE MAP FOR MIRI CITY CHRISTMAS
PARADE 2022 TO BE HELD ON 3RD DECEMBER 2022 AT MIRI CITY FAN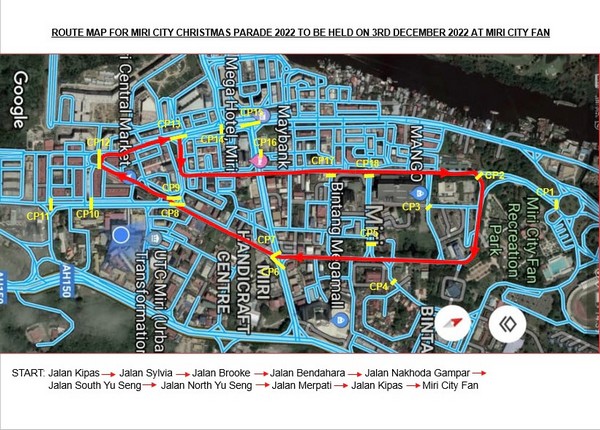 START: Jalan Kipas – » Jalan Sylvia – » Jalan Brooke – » Jalan Bendahara – » Jalan Nakhoda Gampar -»Jalan South Yu Seng » Jalan North Yu Seng -» Jalan Merpati -» Jalan Kipas – » Miri City Fan
(Images: Jeffery Phang Siaw Foong 彭小菶, Miri City Sharing, MCSC)