Mcd Hello Kitty Happy Meal is back again this time and also launch a lot of new products!
First time in Malaysia, you can also enjoy McDonald's Burger Nasi Lemak Ayam.
Let's go!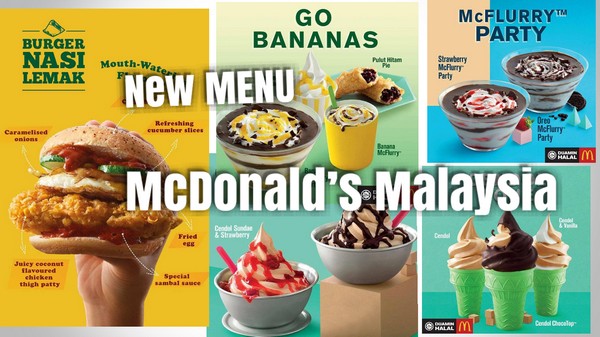 1. Burger Nasi Lemak chicken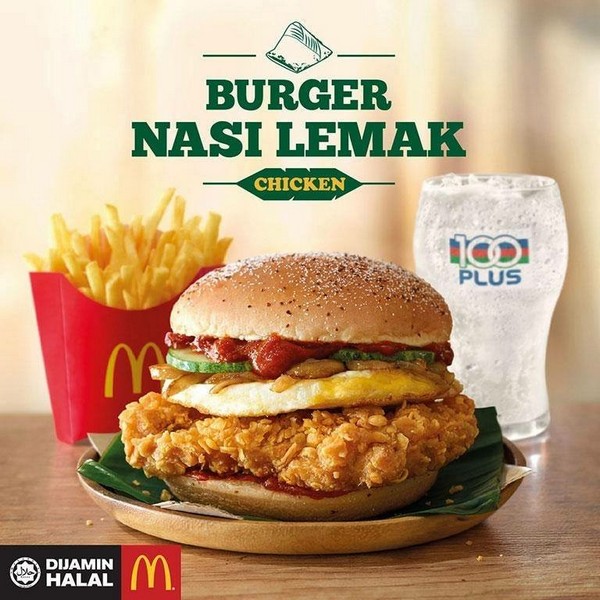 2. Hell Kitty Happy Meal & Yo-Kai Watch
Hello Kitty Glasses
Hello Kitty Ribbon Headband
Hello Kitty Pulse with Memo Pad & Sticker
Hello Kitty Perfume Bottle Sticker Dispenser
Hello Kitty Ribbon Container with Mirror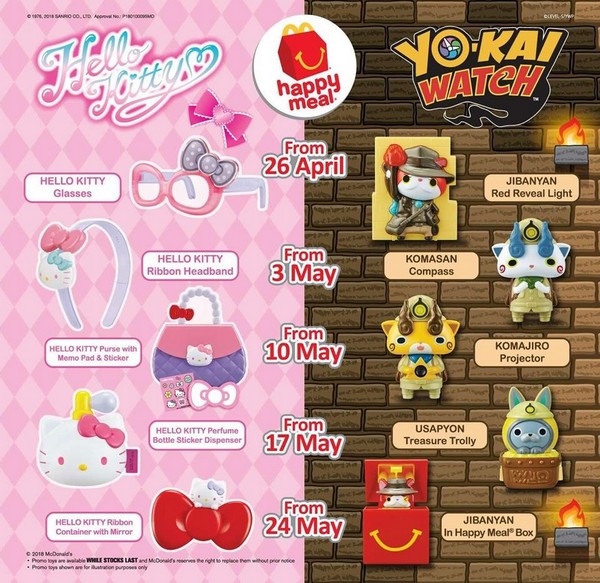 JIBANYAN Red Reveal Light
KOMASAN Compass
KOMAJIRO Projector
USAPYON Treasure Trolley
JIBANYAN in Happy Meal Box
3. Cendol Cone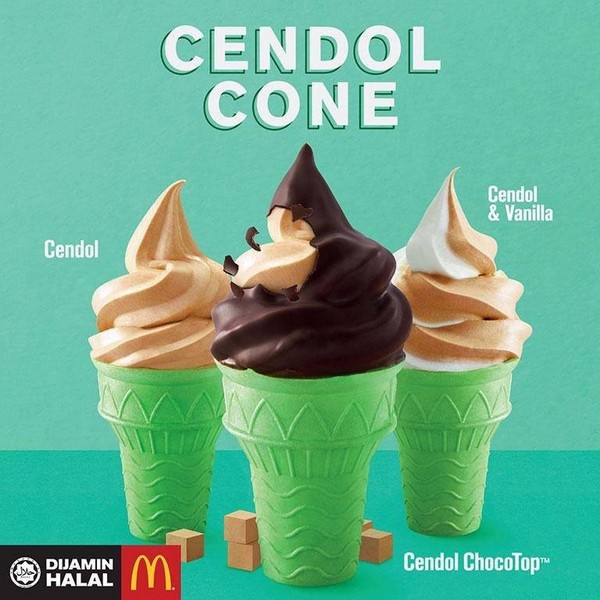 Cendol
Cendol ChocoTop
Cendol & Vanilla
4. Go Bananas  & Pulut Hitam Pie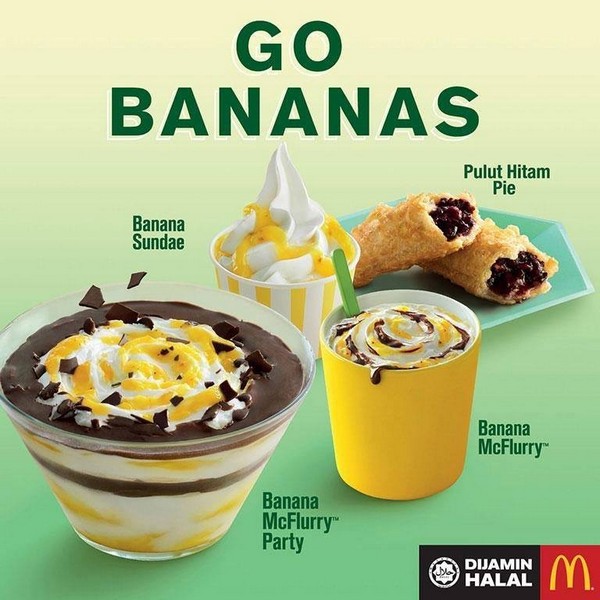 Banana Sundae
Banana McFlurry Party
Banana McFlurry
5. Condol Sundae


Condol Sundae & Strawberry
Condol Sundae & Chocolate
6. McFlurry Party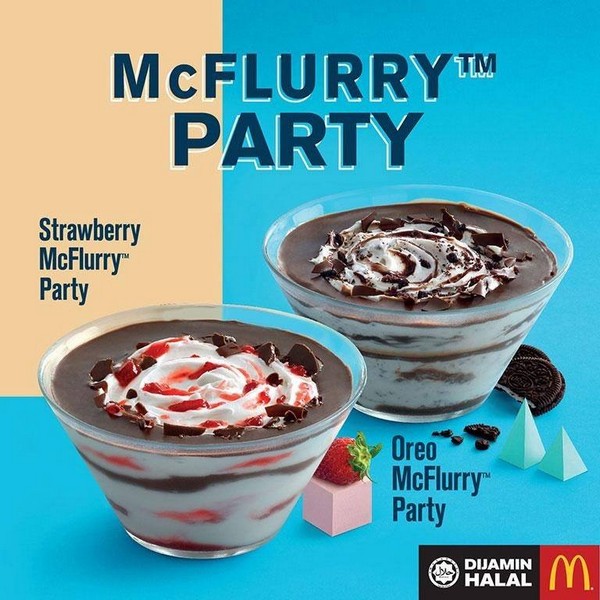 Strawberry McFlurry Party
Oreo McFlurry Party
From now on, you can go to McDonald's Malaysia to get them all.