Since the opening of the first branch of Malaysia's Haidilao in the Sunway Pyramid, the hot trend has not yet finished, and many people are still forced to go back because they can't get the number for your table.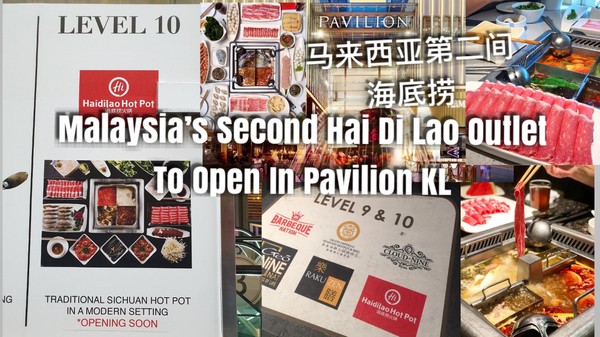 If you are planning to book a table, it is estimated that you will not be able to get one and you will need to wait until May or June!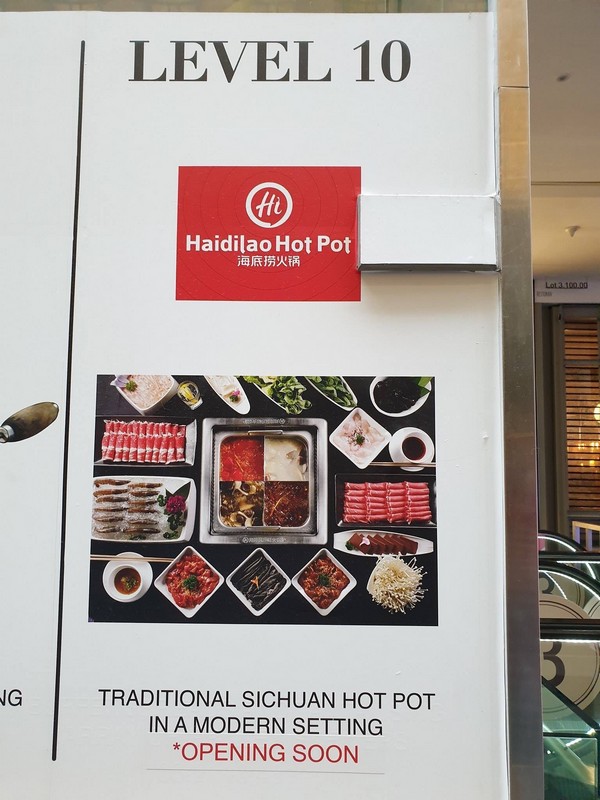 But the good news is that the second branch of Haidilao is expected to open in the near future.
This branch will be on the 10th floor of Pavilion KL.
Look at this newly posted OPENING SOON?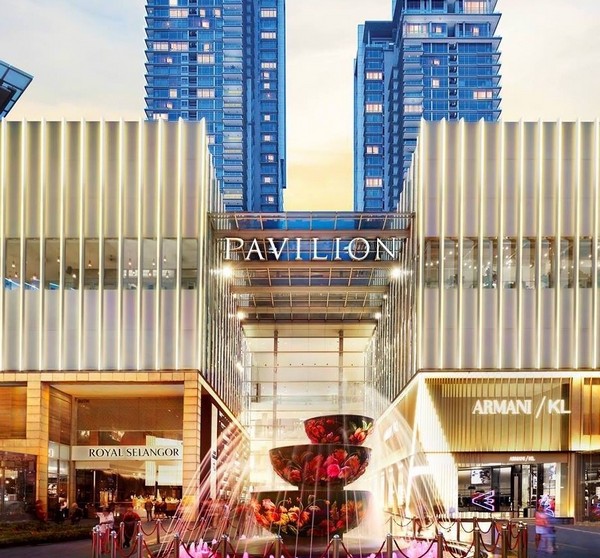 Malaysia's 1st branch of Haidilao in Sunway Pyramid KL.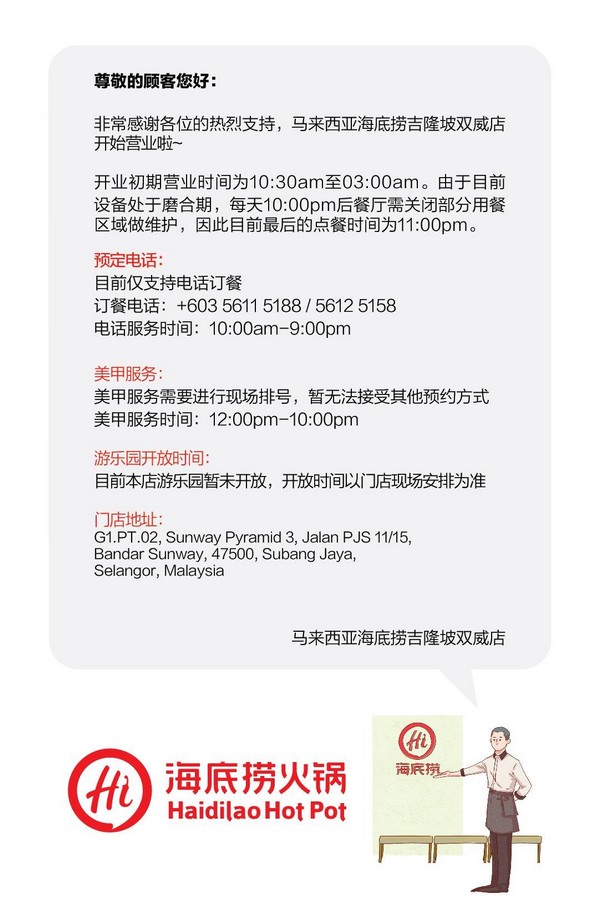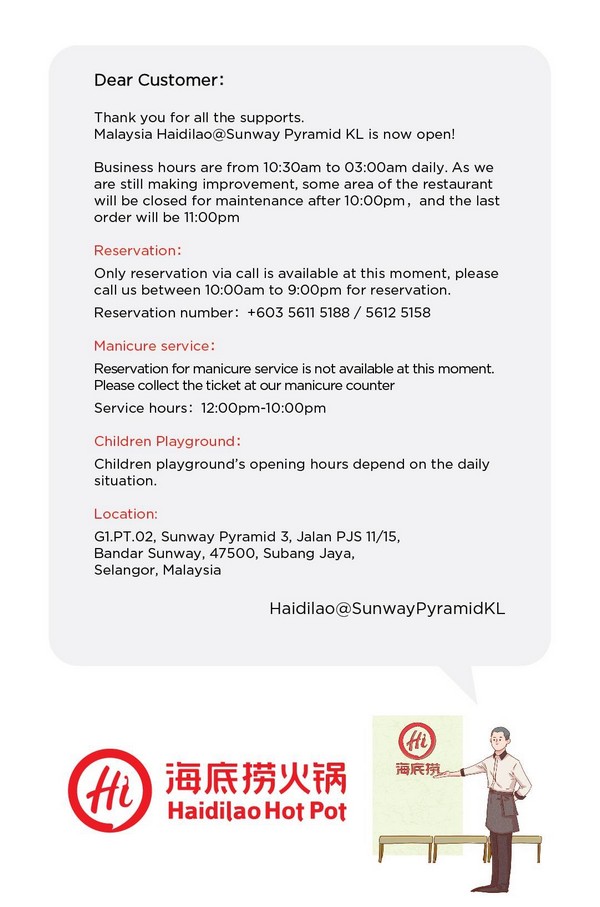 About Haidilao:
Sichuan Haidilao Catering Co. Ltd was founded in 1994 and it began serving the worldwide popular Sichuan style Hot Pot, gathering various regional influences and tastes along the way.
Since then, Haidilao has always dedicated to achieving the perfect blend of authentic traditional Chinese food- Hot Pot with the convenience of modern trend. And we would love to deliver the healthy Hot Pot culture all over the world. We will do our best to create the delightful atmosphere to ensure our customers can enjoy the tasty food.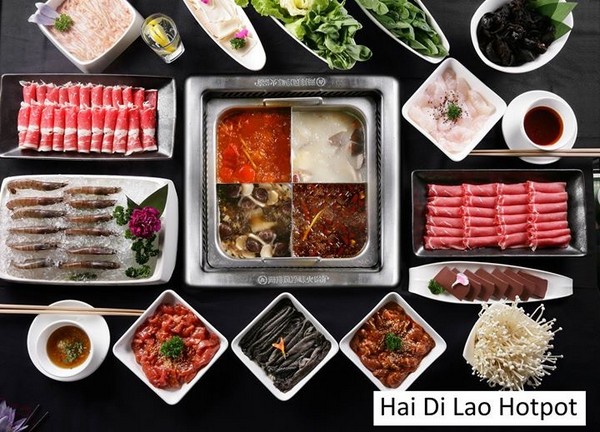 The customised and caring service has gained popularity among customers and therefore Haidilao has been rated of "Top 10 Hot Pot restaurant" and " China's Top 100 catering enterprises", also it was reported by Harvard Business Review twice.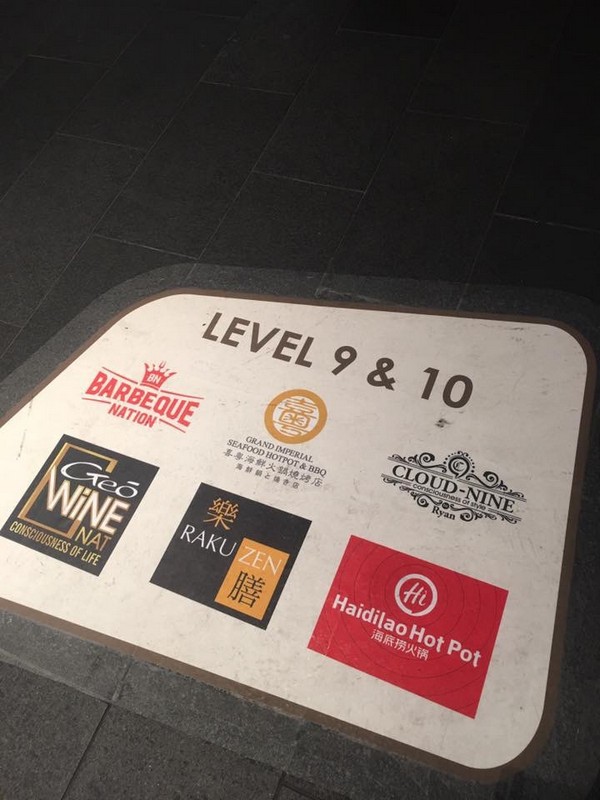 For more than 20 years Haidilao already developed over 300 branches in 61 cities of Chinese mainland. And there is 10 in Singapore, 8 in US, 6 in Korea and also 4 in Japan.
Business Hours:
Kuala Lumpur Sunway Pyramid Branch – 10am – 3am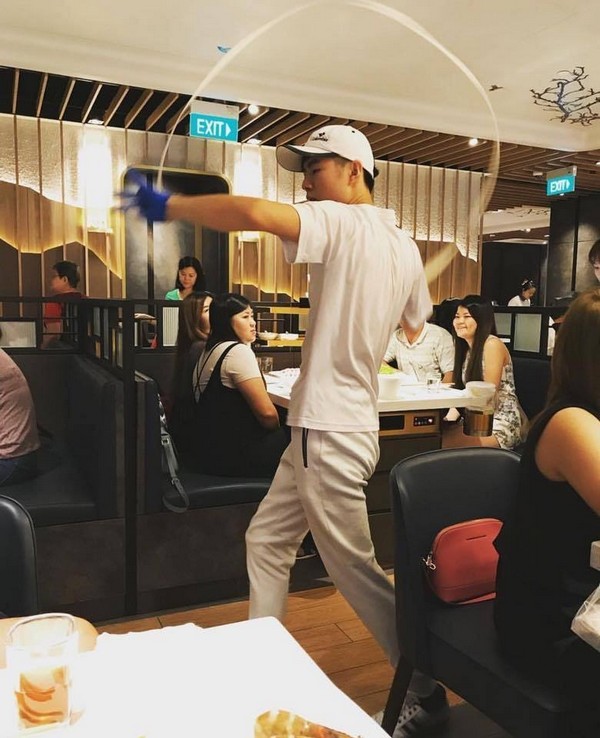 The second store will be in Pavilion KL, and the third store is expected to open at Gurney Paragon Mall! So it seems that you can eat the Haidilao in the future without waiting in line for so long!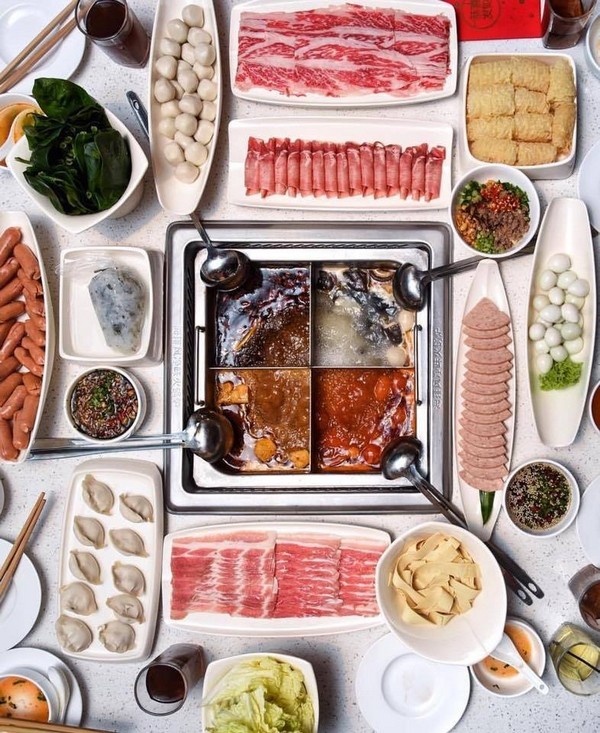 海底捞品牌创建于1994年,历经二十多年的发展,海底捞国际控股有限公司已经成长为国际知名的餐饮企业。 到2017年底,海底捞已经在中国内地、香港、台湾等100多个城市以及新加坡、美国、澳洲、韩国、日本等国家经营 300多家直营门店,拥有超过50,000名员工。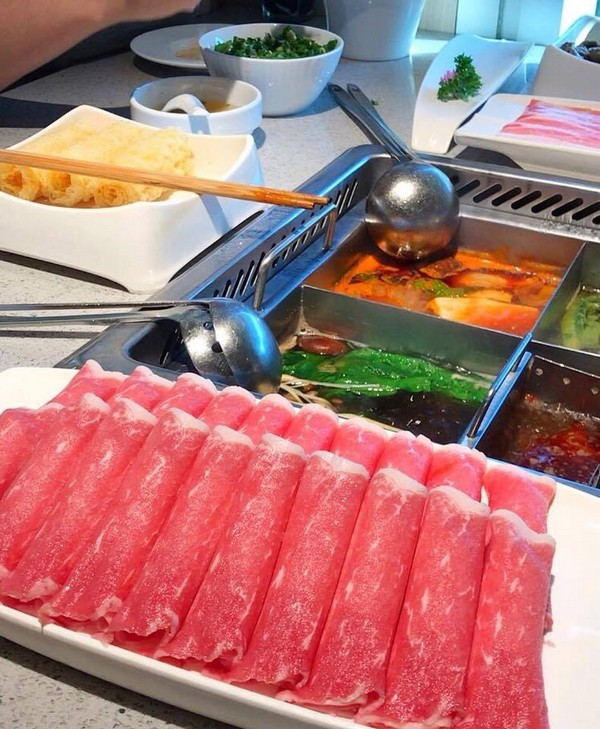 四川海底捞餐饮股份有限公司成立于1994年,是一家以经营川味火锅为主,融汇各地火锅特色于一体的大型直营连锁企业。多年来海底捞一直致力于将传统正宗四川火锅与现代潮流饮食习惯完美融合,向世界传递着健康火锅饮食文化,努力营造愉悦就餐氛围,分享鲜香美味。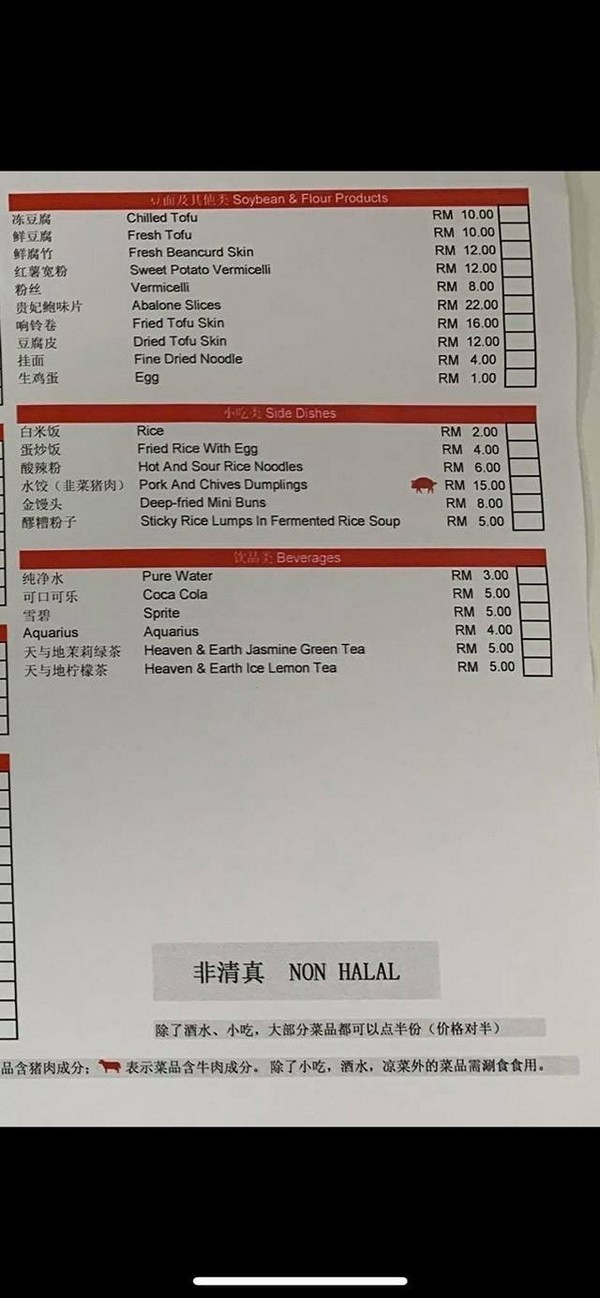 海底捞推崇人性化,场景化的定制服务,得到顾客的青睐。而海底捞也连续五年在中国被评为『最受欢迎十佳火锅店』,还有『中国餐饮百强企业』,也曾两次被《哈佛商业评论》采访报导。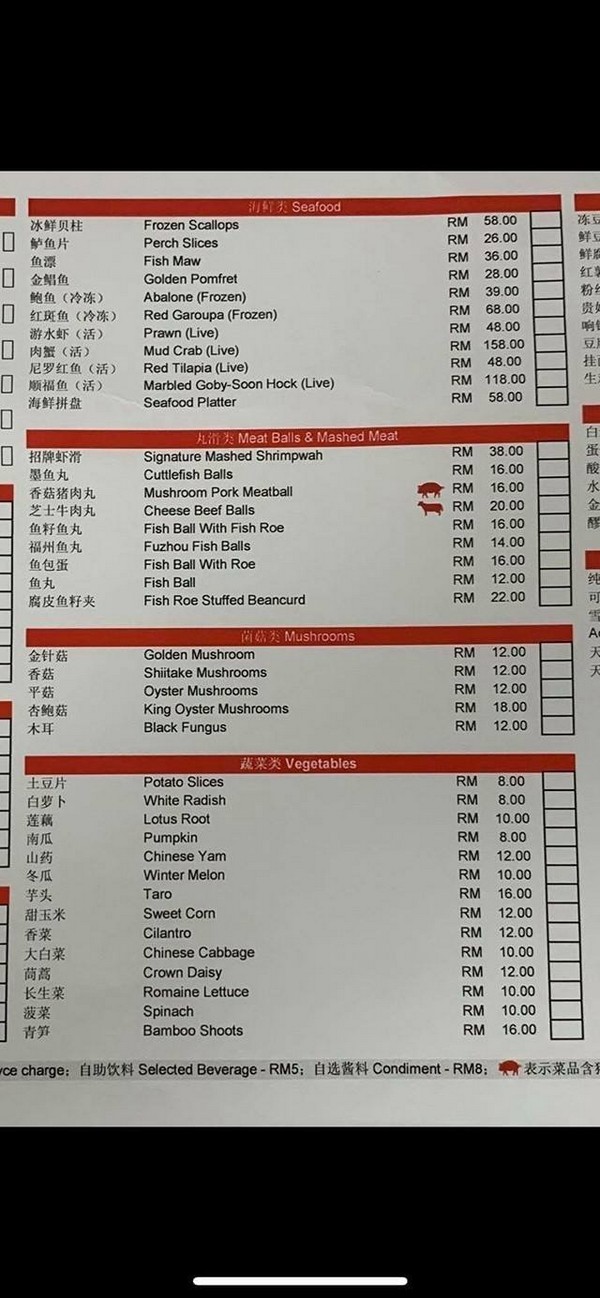 二十余年来,海底捞逐渐发展壮大,在中国61个城市有超过300家直营餐厅,在台湾有9家。在国外新加坡10家,美国8家,韩国6家,以及日本4家。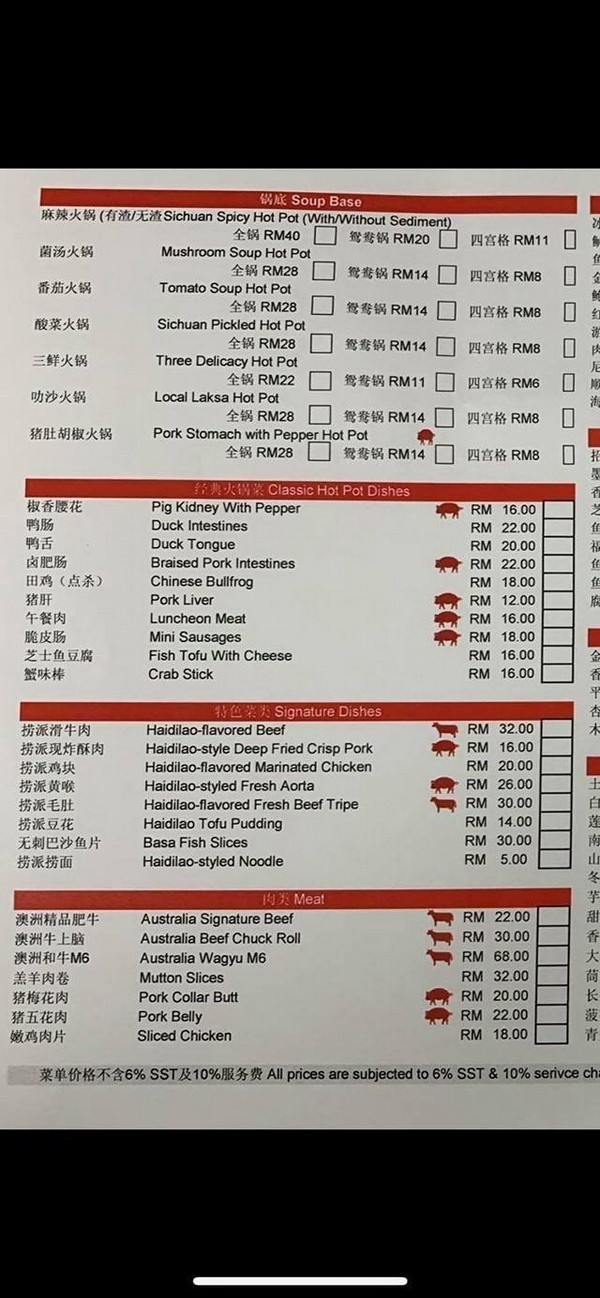 营业时间:
吉隆坡双威金字塔分店 – 早上10时 – 凌晨3时
第二家分店会在Pavilion KL,预计第三家分店将会开在Gurney Paragon Mall啊!
所以看来以后要吃海底捞不用排队排那么久了!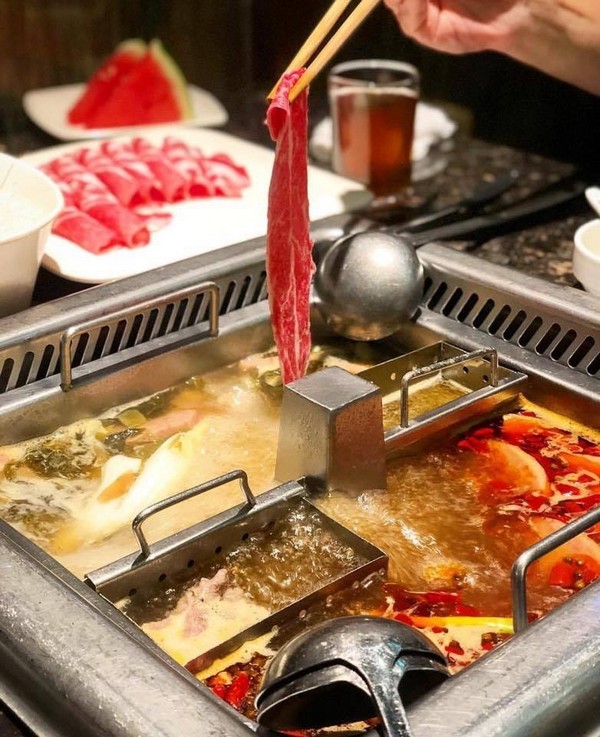 (Images/info shared via/courtesy of Haidilao Malaysia, Pavilion KL, Chua James, myfoodcentury)