The long waited Samsung Galaxy S4 will be launched in Malaysia at the end of April this year with the tagline "Life Companion", one month after it was unveiled at New York City on 14th March 2013 beating the sales of Apple's iPhone. The selling price is expected to be around RM2,299. Official price will be announced soon.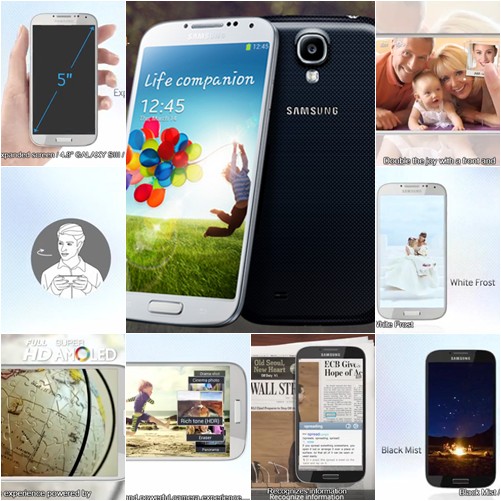 Let's see what are the powerful new Specs features and unique accessories that Samsung Galaxy S4 has:
5″ Full HD Display & 13 Megapixels main camera.
Smart-Scroll by simply tilting your device on particular screen page.
Eraser Function to easily wiped-out strangers that appeared in your image.
Wireless Charging Pad or Cover: Cordless Charging Solution so that no more wire needed for charging purpose.
S View Cover: Smarter flip Cover for your beloved S4.
Game Pad: Paired seamlessly with your Samsung Galaxy S4. Gaming made easy.
Original S4 Accessories: Pouch, Flip Cover, Protective Cover +, headset, Extra battery kit & S-band.
Available in two colours: Black Mist and White Frost.
DiGi is now having a pre-order for the new Samsung Galaxy S4 on 20th April 2013 (Saturday). Interested Digi users can now register at DiGi website to be the first batch to own the smartphone. Maxis and Celcom smartphone and package coming soon.
Official Samsung Galaxy SIV Website: here
Preview of the official Samsung Galaxy SIV smartphone: