Time flies so fast! We're already in a year of 2013. Here is the latest round up of great public holiday resources that you will find in most calendar for Malaysian from all states. This round, you'll find more detailed holidays information of states in Malaysia including Johor, Kedah, Kelantan, Melaka, Negeri Sembilan, Pahang, Perak, Perlis, Pulau Pinang, Sabah, Sarawak, Selangor, Terengganu, and Wilayah Persekutuan (Kuala Lumpur, Labuan, Putrajaya).
Download the full list after the jump in PDF format.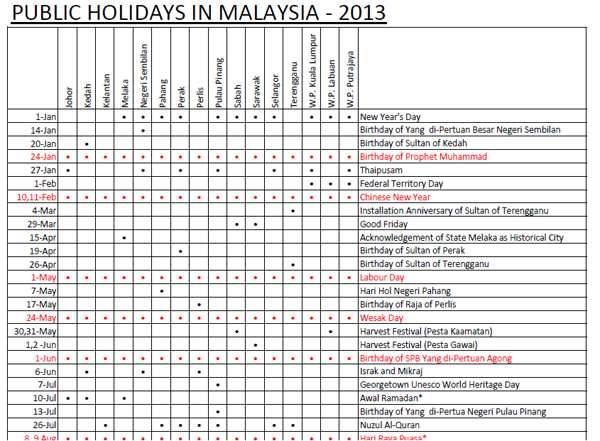 All in one single page for easy print. Download it here. (or Right click and save as)
The states and national holidays in Malaysia.