It can be said that kolok mee 干捞面 can be eaten in general coffee shops. Or even you and I can make a whole bowl at home to eat.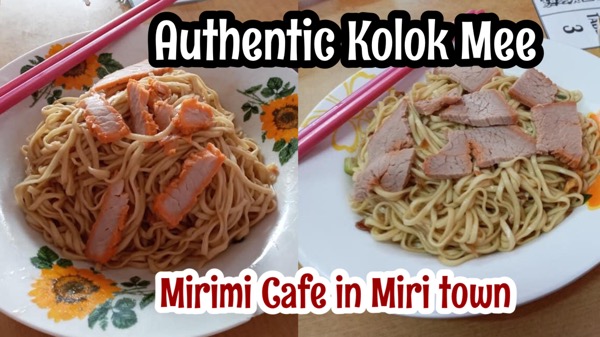 But to make it delicious, people who have eaten can give it a sincere compliment, and they still go there for a few days in a row, that is really delicious.
I came again early today. The delicious kolok mee don't need much fancy. The noodles must be just hot and have a comfortable taste. It cannot be too soft or too tough.
The red onions for the ingredients should also be fried in fresh ones. The thickness and size of the sliced ​​green onions are also important. The seasoning soy sauce should also be precise, it will not be too salty.
The most important point is that the cooking oil used for noodles should be combined with lard and palm oil. The amount of cooking oil should be moderate so that it will not make people feel too greasy and nauseous. Of course, the grilled pork must be cut evenly, so that it has a good taste and flavor.
I ate it, and all the kolok mee requirements mentioned above are in this bowl of noodles.
Where is the location? It's located at the row of shops opposite the KFC downtown. The one that you see the small shop, known as Mirimi Cafe Miri .
However, the shop is closed every Tuesday.
(Images/info via/courtesy of Albert Jong)