Hokkaido Baked Cheese Tart is officially 1 year old. We have a Buy 1 Free 1 #HBCT1YO celebration with all fans on 16 Sep 2017, 11:00am – 1:00pm at all outlets in Peninsular Malaysia.
Spread the word and join the countdown!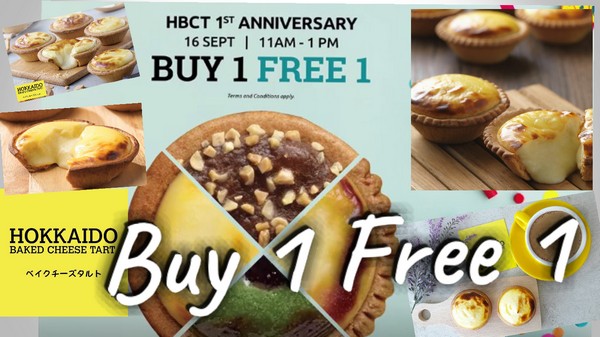 PS: We will also have a 1st Anniversary Buy 1 Free 1 promo with our Sabah & Sarawak fans on 14 October 2017.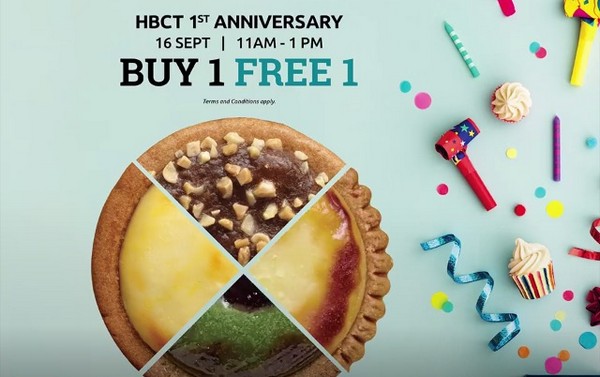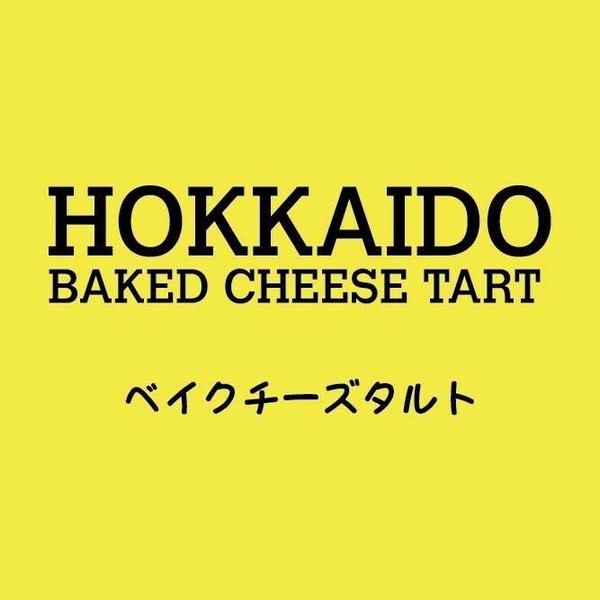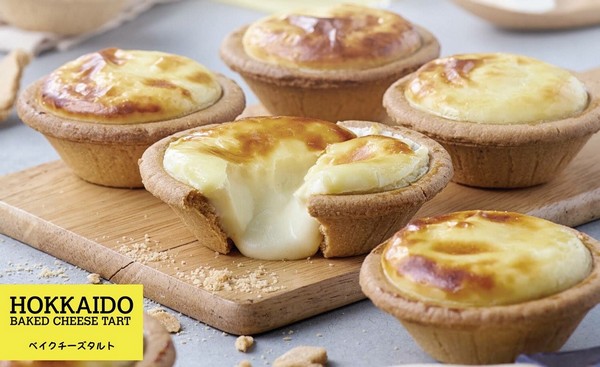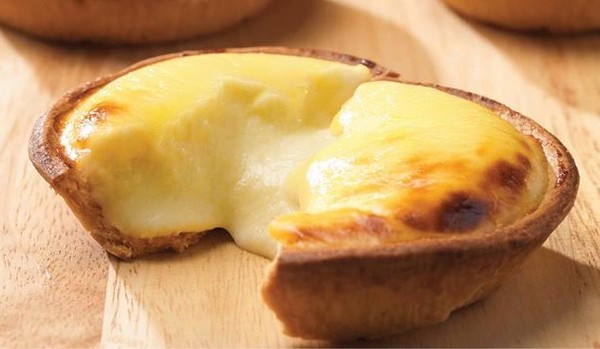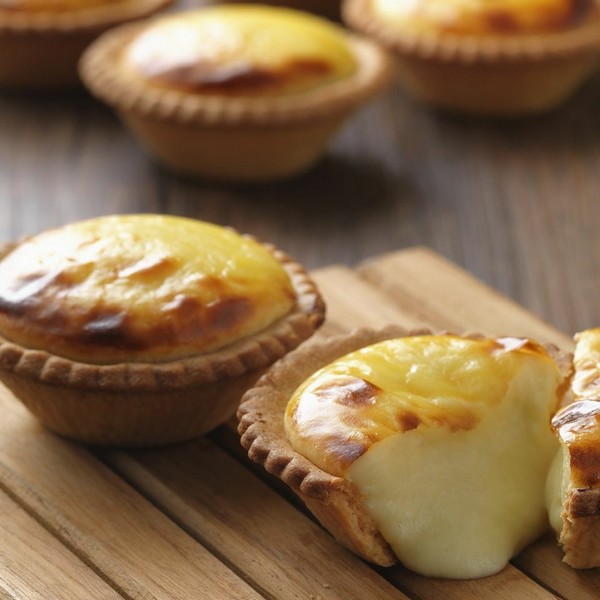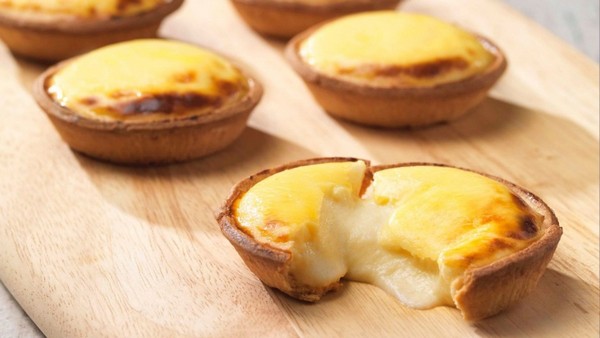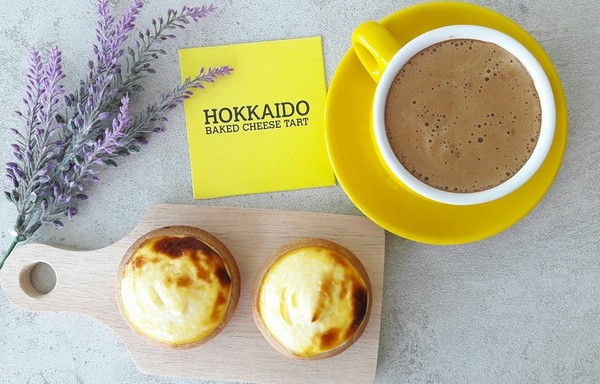 Yes! The Buy 1 Free 1 promo will be available in Sabah & Sarawak on 14 October 2017