In conjunction to Chinese New Year – year of rat, 2020 Gong Xi Bazaar is coming to Miri City! From 16 January to 23 January 2020, total of 8 days.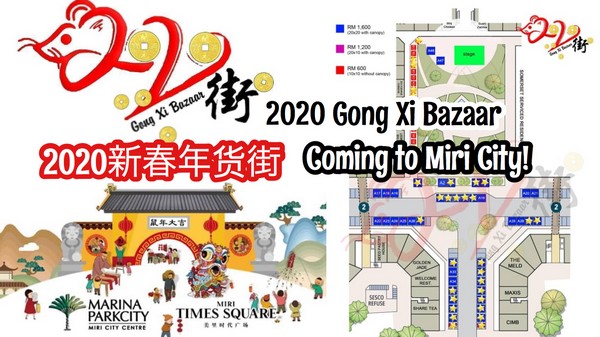 2020 Gong Xi Bazaar is bringing you a great experience of CNY mood, with prizes / cash/ free gifts to be win and take home. Yet, we bring in lots of new concepts/ items and gorgeous decoration which you will never see in MIRI.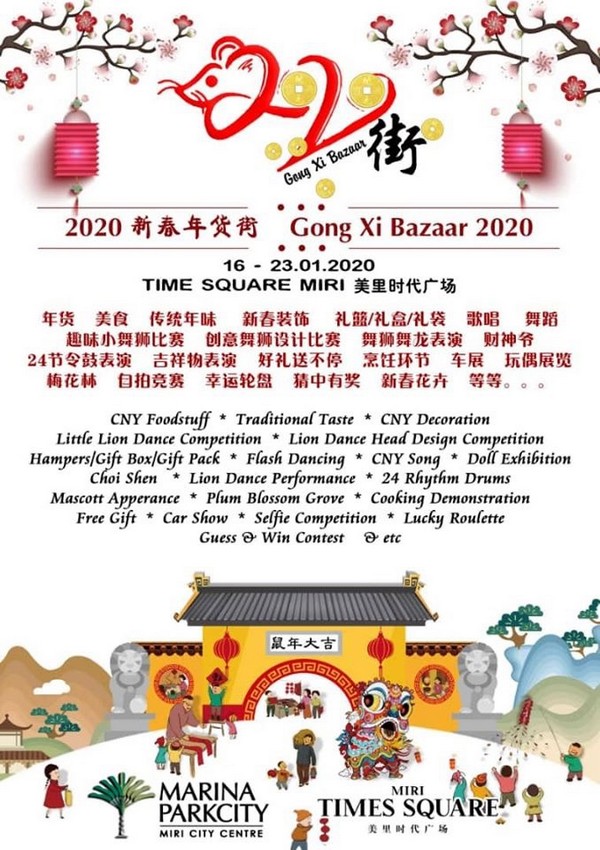 So don't miss our update on their FB page 2020新春年货街 and lots of surprise will be coming real soon. See ya.
2020新春年货街 !
农历新春是传统节庆,但年街一层不变就真的太不像话了。
大家都在问,究竟我们的《2020新春年货街》有什么不一样?
来,大家可以来参考参考下,物色好内容,到时不仅可以吃喝玩乐,打卡拍照和取景,还能随时随地赢奖/得好礼/赚现金,大包小包带回家过新年。
摊位就快卖罄了哟,还在犹豫不决的你,下定决心了吗?快来看看了喂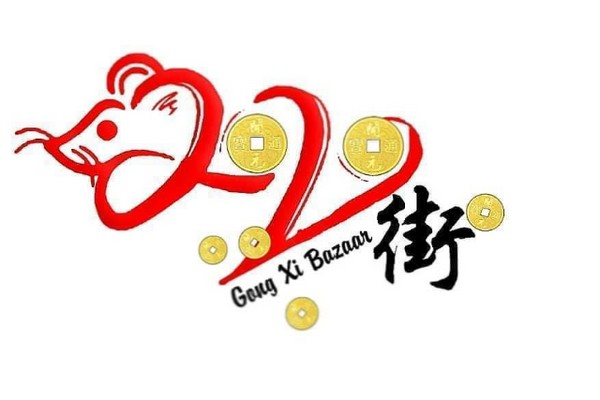 欲知更多详情,可联系张先生(0168886365)/唐先生(0168820213)/Angela(0138383690)
Chinese New Year 2020 is in count down!
Our stall in going to open soon, so have you done grab the stall in our bazaar? Do grab one before it OUT OF STOCK.
For more info, do contact Mr Teo (0168886365)/Mr Thng (0168820213)/Angela (0138383690).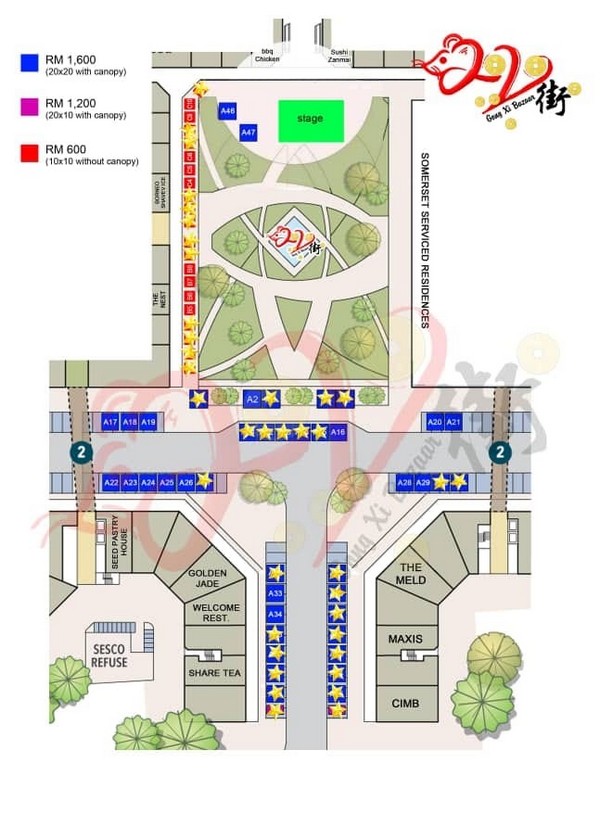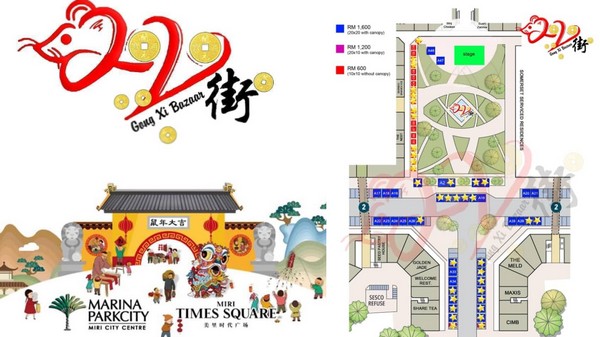 美里时代广场(Time Square) 是如今美里最夯、最多年轻人前来打卡的热点之一,集合了美食、奶茶、银行、休闲,还有多姿多彩的活动,都在这里举行
Marina Time Square is one of the most happening shopping area in Miri.
There are plenty of bubble tea shops, banks, restaurants, worldwide franchises surrounding.
And this will make the Gong Xi bazaar 2020 a great place to go.
(Images/info via/courtesy of 2020新春年货街 2020 Gong Xi Bazaar)