First MYAirline Flight arrived in Miri this morning from Kuala Lumpur and received a water cannon salute ceremony.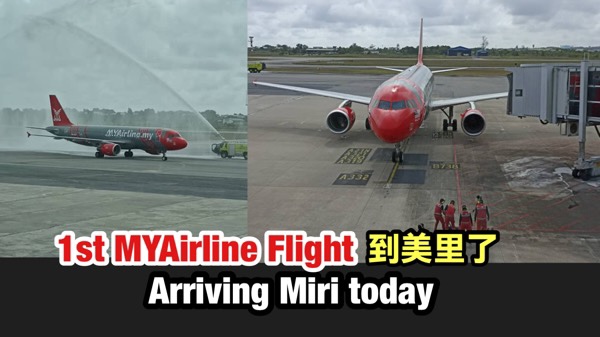 This morning, MYAirline departed from Kuala Lumpur at 7:45 am and arrived in Miri at 10:05 am with 178 passengers. Meanwhile, 176 passengers flew from Miri to Kuala Lumpur.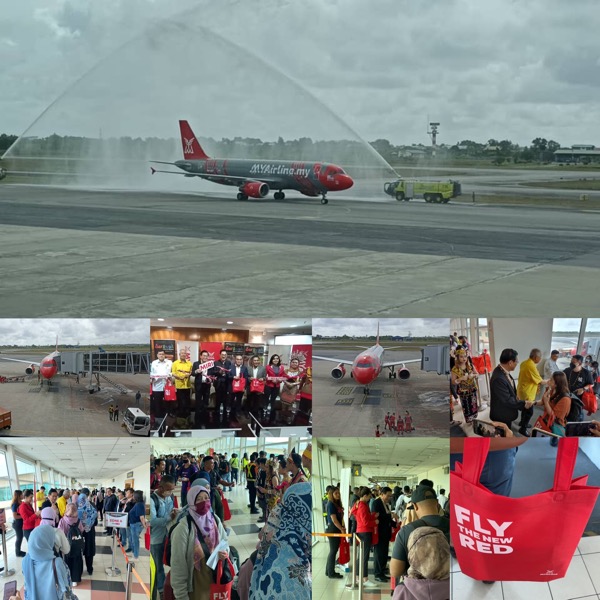 After arriving in Miri on MYAirline from Kuala Lumpur, Datuk Seri Lee Kim Shin, Sarawak's Minister of Transport, was welcomed with a ceremony at the airport and held a press conference.