Saw that a friend's stall was opened, and it was my favorite pork delicacies. Moreover, I heard that it was a famous pig's foot rice in Kuching. I immediately ran there for an early food taste.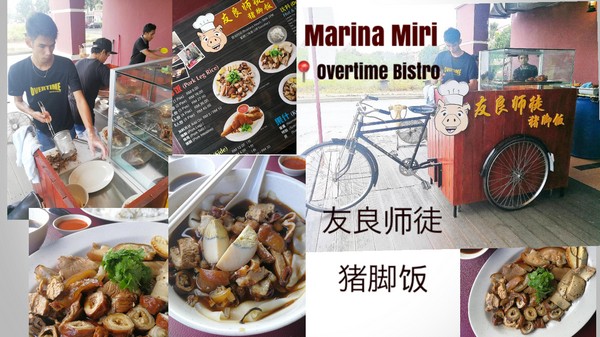 The location is at Overtime Bistro in Marina Phase 1 Miri. I ordered a pig's foot meal for two people. I chose the mixed version. And a bowl of kueh chap special. Whether it is pork or mixed version, the most important thing is not to have smell and clean.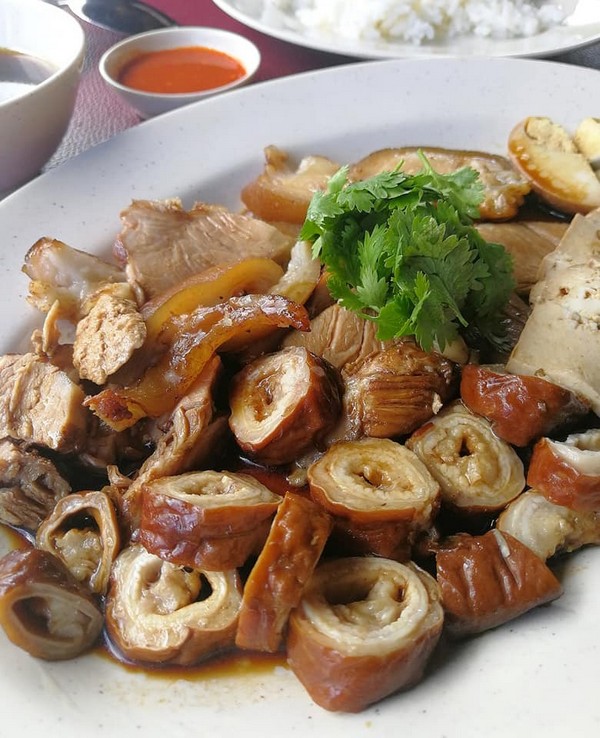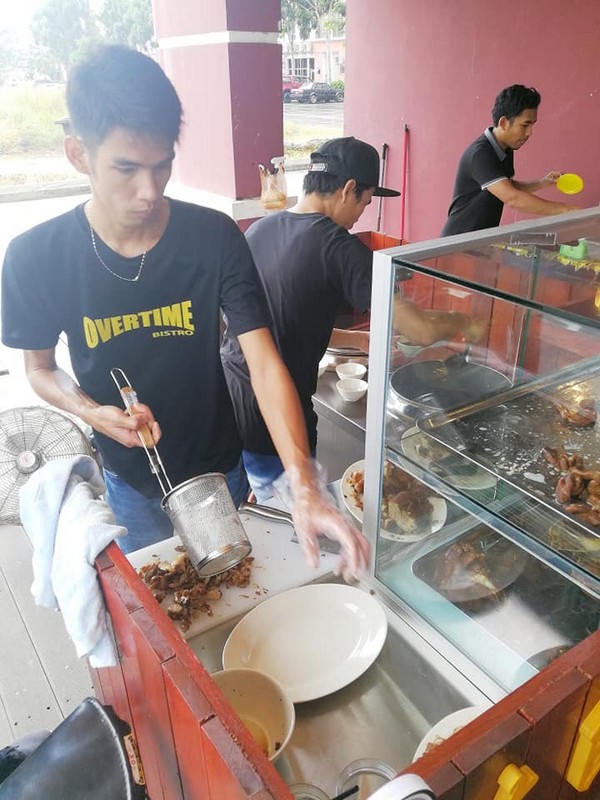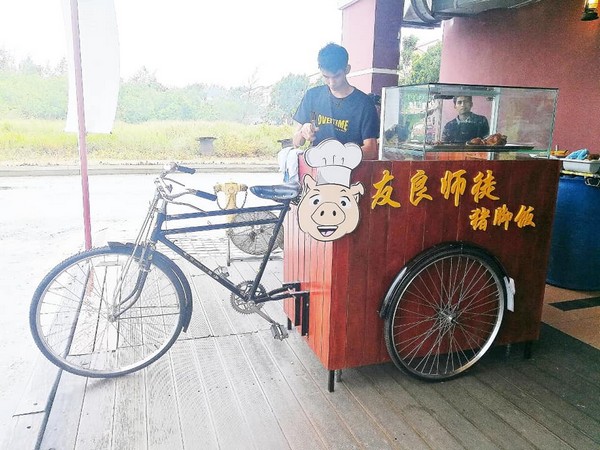 It's doing a good job here. Like their homemade hot sauce, taste with the food, it is very good. There are my favorite fried onions in kueh chap. The main soup of kueh chap here is not a heavy taste. So you don't feel tired when you drink too much.
Business hours: 9am-2pm
Closed on Tuesday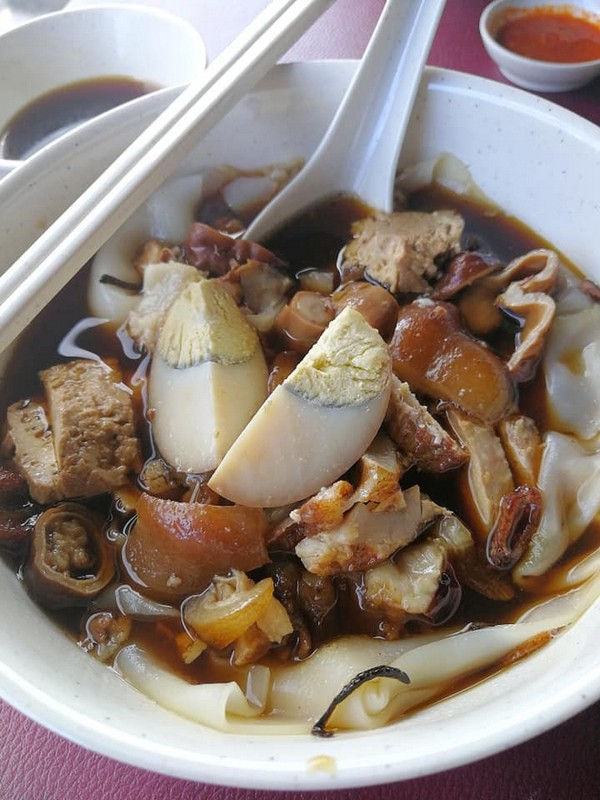 The price can be seen in the menu I shot.
Fb看到朋友的档子开张了,又是我最喜欢的,而且,还听说是古晋很出名的猪脚饭。就立刻跑来尝鲜了。
地点在marina phase 1 的overtime bustro。点了两个人份的猪脚饭。我选择的是mixed内脏的。和一碗kueh chap special。不管是猪肉还是内脏,最重要是不要有猪骚味儿和干净。这里做得不错。喜欢他家的辣酱。搭配着吃,很下饭。kueh chap里有我个人喜欢的炸葱。这里kueh chap的汤头不是属于重口味的。所以喝多也不会觉得腻。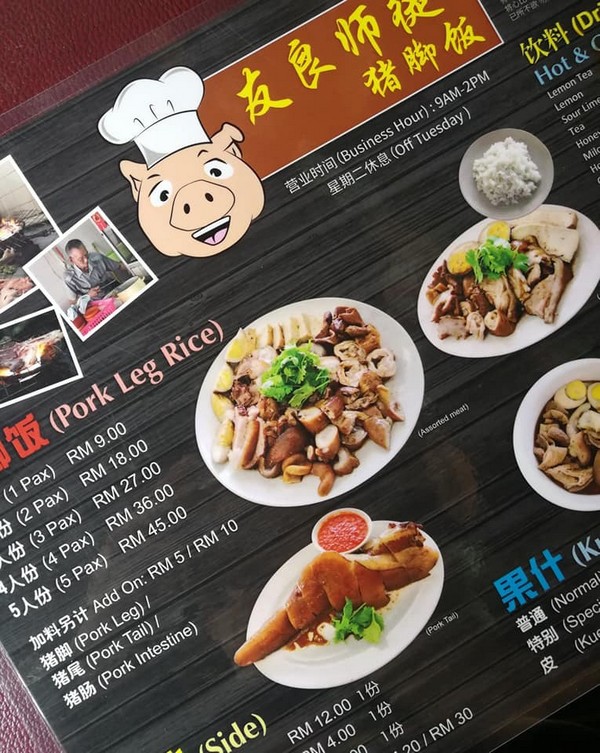 营业时间:9am-2pm
星期二休息
价钱在我拍的menu可以看到。
(Images via/courtesy of Johnny Ting)