In Miri town, this is probably a place to get the cheapest chicken rice.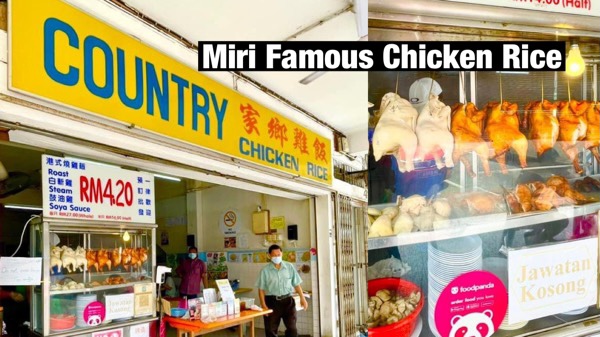 One of the best and most affordable chicken rices in town. There are only a few seats available. During lunchtime, it is always packed.
COUNTRY Chicken Rice is a well-known characteristic chicken restaurant in Miri.
Rice with Roast Chicken in Hong Kong Style. Delicious and generous portions.
Address:
家郷鸡飯
COUNTRY Chicken Rice
12, 2, Jalan Gardenia, 98000
Miri. Sarawak
Opposite Seng Kee成记 Miri
(Images: Victor Yong)