Good news travellers! AirAsia is celebrating its 11th Birthday Anniversary with all fares ticket start from as low as 11 cents deal. Fly to Bali, Jakarta, Langkawi, Singapore, Clark, Johor Bahru, Makassar, Surabaya, Hanoi, Kota Bahru, Penang, Surat Thani, Hong Kong, Krabi, Phnom Penh, Yangon and many more exciting destinations from Kuala Lumpur. Please note that Airport taxes and fees apply from RM26 onwards.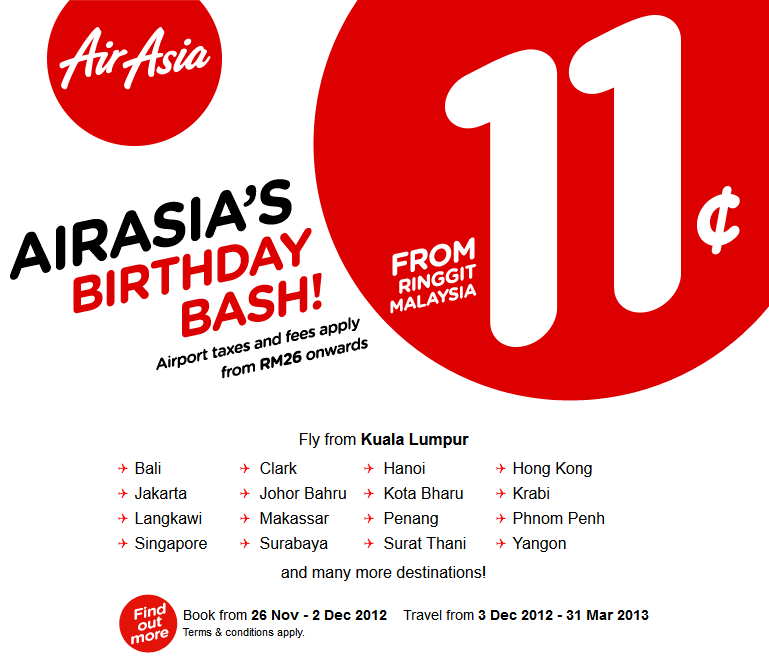 The booking period starts from 26 November to December 2012.
With travel period is from 2 December 2012 to 31 March 2013.
Visit AirAsia Official website for more promotion tickets news.
Terms & conditions apply. Book your seat here.