At night time, the famous food not to be missed in Miri town is the night stall (广香居) located at the old open air market Miri selling chicken porridge, dried noodles (mee kolok), and steamed white chicken. Usually, the stall opens at 7.30 p.m. or after that. You will see many customers are waiting there before the stall open.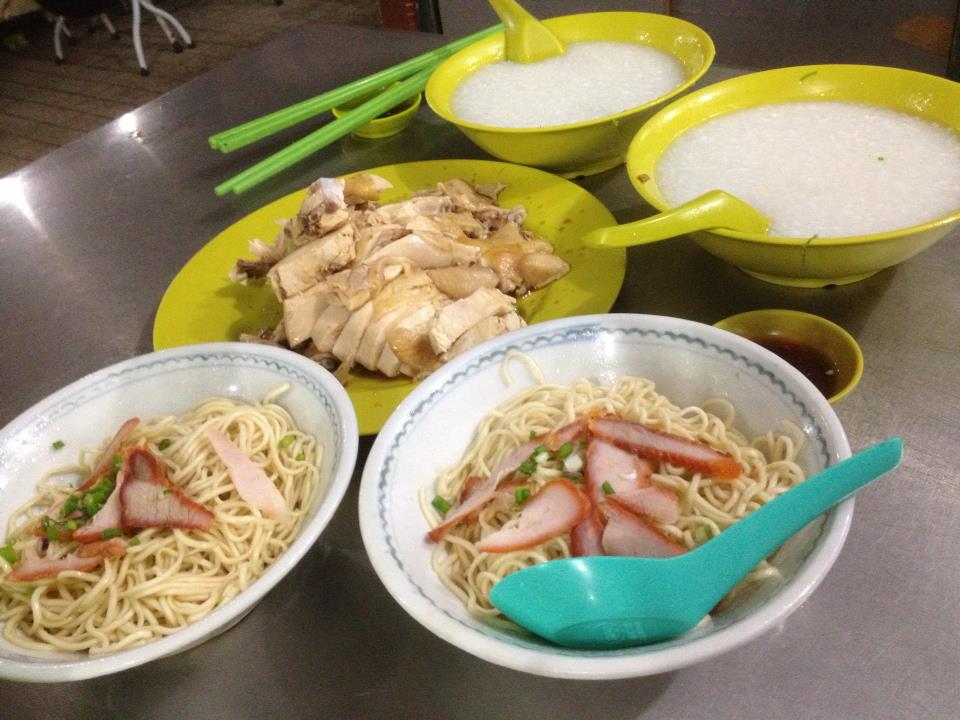 The price of the chicken porridge and mee kolok is Rm2.50 per bowl before and it's Rm3.00 at this moment. A plate of half steamed chicken chopped is Rm11.00 and this wasn't the price now,  but it's still cheap compared to the restaurant. You can order a small plate of Rm5 chopped steamed chicken if you are eating alone.
Over there, you will find that there are 5 brothers working together in running that stall business there, 1 will be around sometimes only. Among 5 of them, 1 is responsible for delivering food order, 1 is chopping the steamed chicken all the time, while the other 3 are making the porridge, mihun and noodles non-stop. The food are delicious, but need to be patient in waiting. Meanwhile, their wives are helping them. Make sure you place your order from the right guy, else you won't get your food served. This is their style! Many people complaint about the bad manners service and long waiting orders, yet still many addicted to their food. But, they can remember your order. LOL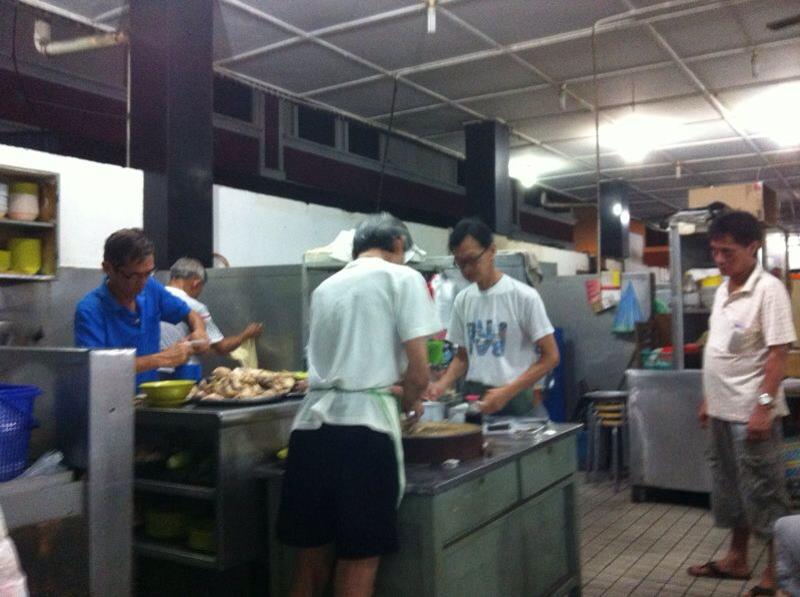 Also, don't forget to order a bottle of Chrysanthemum Tea (菊花茶) from the stall opposite it selling drinks.
广香居 鸡粥 Open Air Market, Miri is just situated beside Yu Lan Plaza Miri.