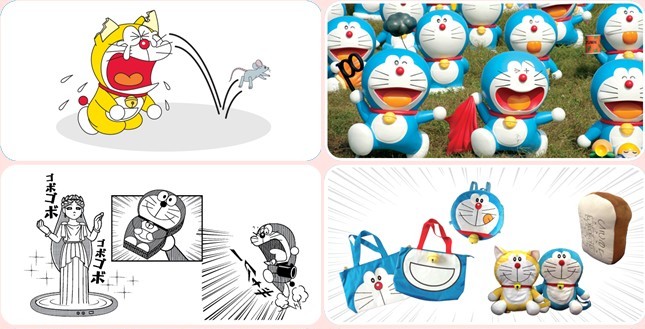 1. Witness the Birth of DORAEMON
Have you ever seen a yellow Doraemon? Born 100 years in the future (on year 2112 to be exact), Doraemon was originally yellow in color, but the poor fellow had his ears bitten off by a robot mouse while its in the factory. Depressed, he cried and cried and cried, until his tears washed off his original yellow paint, revealing his now iconic blue body! Doraemon Secret EXPO Malaysia, First In SOuth East Asia
2. 100 Doraemon with 100 Special Gadgets!
Can you think of 100 different poses? Then prepare to use all those 100 poses to take unlimited pictures with our 100 different Doraemon figures, each holding 100 different secret gadgets! It's going to be a real party together with Doraemon!
3. Doraemon Comic Area
The childhood memories are pure and simple. Welcome to the Doraemon comic area, imagine yourself in the world of Doraemon. This is a photo section as well, can you resist its temptation?
4. Games and Original Merchandise
Every Doraemon fans in the world are crazy about its merchandises. To satisfy the needs of fans, there is lots of cute Doraemon merchandise in store. It's now time to add on to your Doraemon collections! There's a lot of fun carnival games for families to enjoy.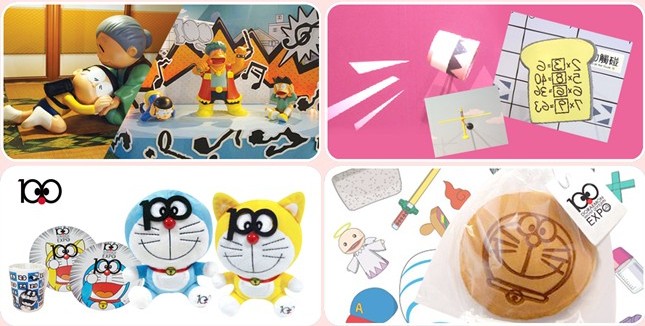 5. Recreate Classic Doraemon Scenes!
Immerse yourself in the world of Doraemon with a recreation of scenes and locations from the cartoon! Come enjoy the warm and friendly atmosphere of classical Doraemon scenes, and later, have fun at a special concert with a performance by the character Gian!
6. Experience Doraemon Secret Gadgets!
Have you always wanted to try on the bamboo-copter, and the time machine? Well, you can now do so at the photo props secret time machine which has a vast array of Doraemon secret gadgets for you to take pictures with!
7. Bring Home Exclusive Doraemon Merchandise!
Be sure to stop by at the "Gian Family Store", where you can buy exclusive Doraemon merchandise, including plush toys, badges, mug and many more! There will be a large variety of merchandise on sale, so everyone can bring home a little piece of Doraemon joy!
8. Try Out Doraemon's Favorite Snack!
After having fun in the exhibition, do visit our special Doraemon Cafe to try out Doraemon's favorite snack, Dorayaki, Memory Toast, and other Doraemon-themed food and drinks!
How to get there?
VIVA HOME SHOPPING MALL
Business Hours: 10am – 10pm all days inclusive of public holidays
Customer Service Centre: 03 9281 1998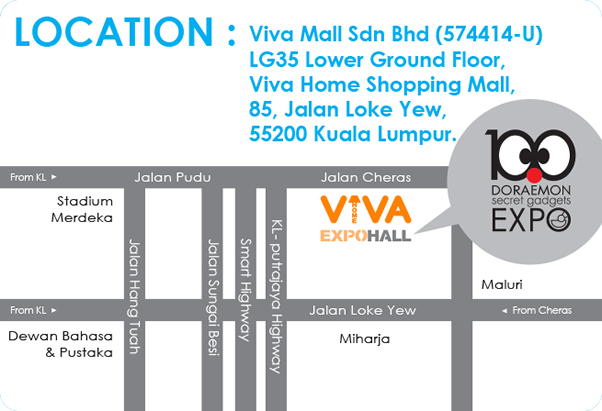 Ticketing Hotline 1
MSIA (+603) 8080 8700
SG(+65) 6492 1000
Online Ticketing
www.myticket.asia
For Enquiries
www.myticket.asia/inquiries
Ticketing Hotline 2
MSIA (+603) 2721 4925
Online Ticketing
www.mydeal.com.my
For Enquiries
[email protected]