This is the popular place for Chinese to have gathering dinner Dynasty Hotel (贝园酒店). Located opposite the Chung Hua Miri primary school, this elegant Dynasty Chinese Restaurant serves various Chinese gourmets for wedding, annual dinners, party, and perfect place for relaxing, occasional association celebrations and so on. We were there for a dinner after work. The place was reserved for our group dinner.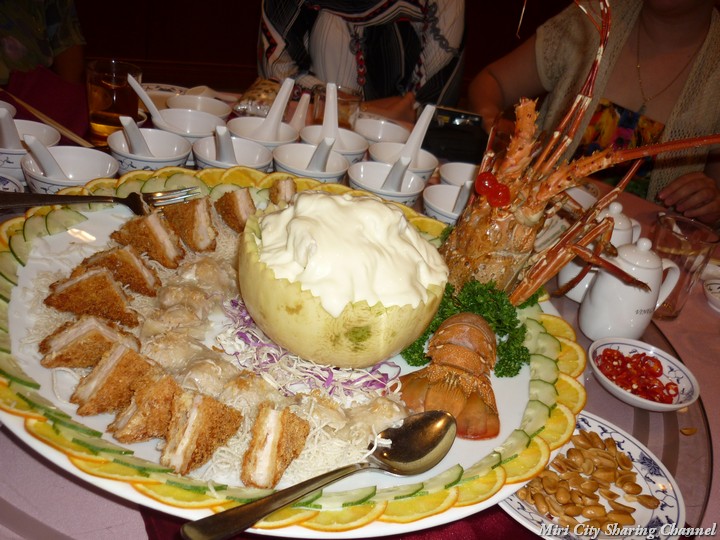 Our stater menu would be the Lobster Salad with Two Hot Combinations. This was followed by Braised Shark fin's Soup with Crabmeat.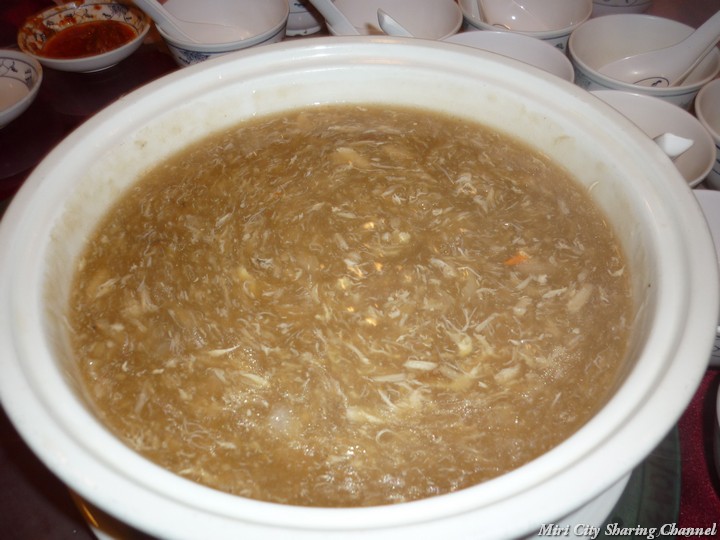 After that, our main course would be the Steamed Codfish with Light Soya Sauce, Deep Fried Crispy Roasted Chicken, Yam Basket(with Mixed Vegetables, Prawns, Chicken Cubes, Cashew Nuts), Fried Asparagus with Garlic, and Baked Lamb with Honey and Lemon Sauce.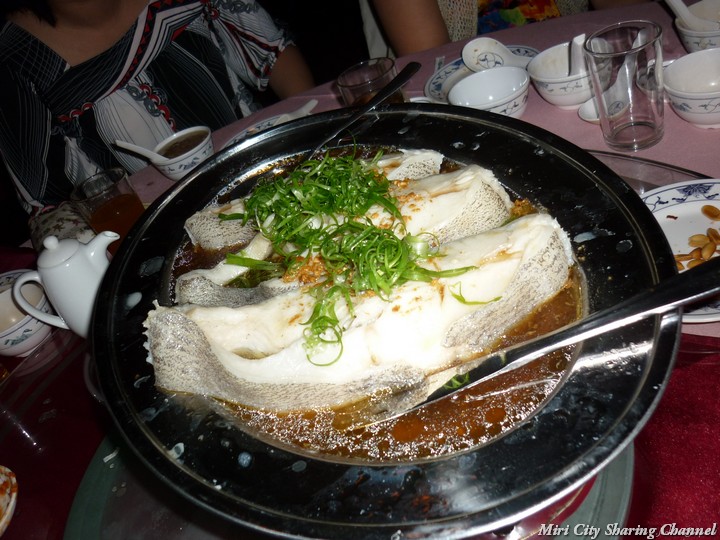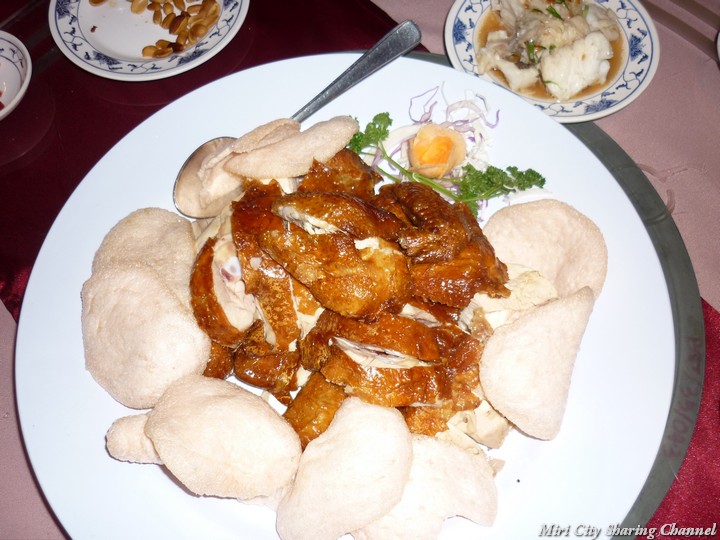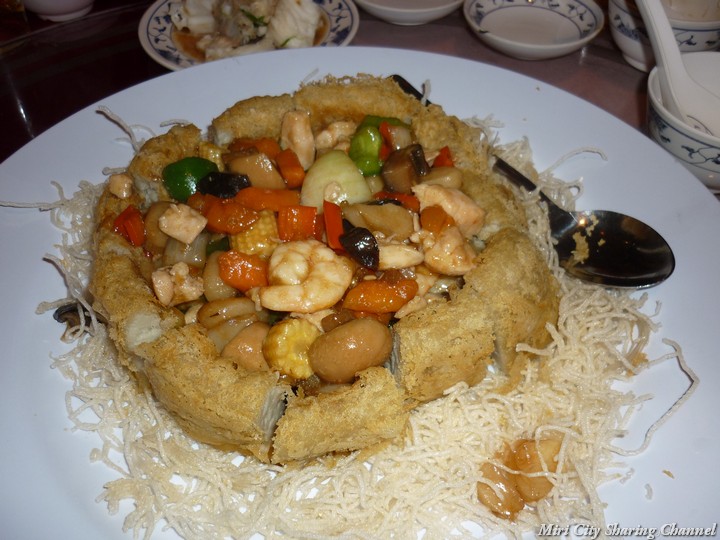 Love their Bam Basket so much, it was deep fried and filled with chili, capsicum, baby sweet corn, carrot, cashew nuts, mushrooms, prawns and chicken with gravy, the basket was surrounded by fried Vermicelli(冬粉).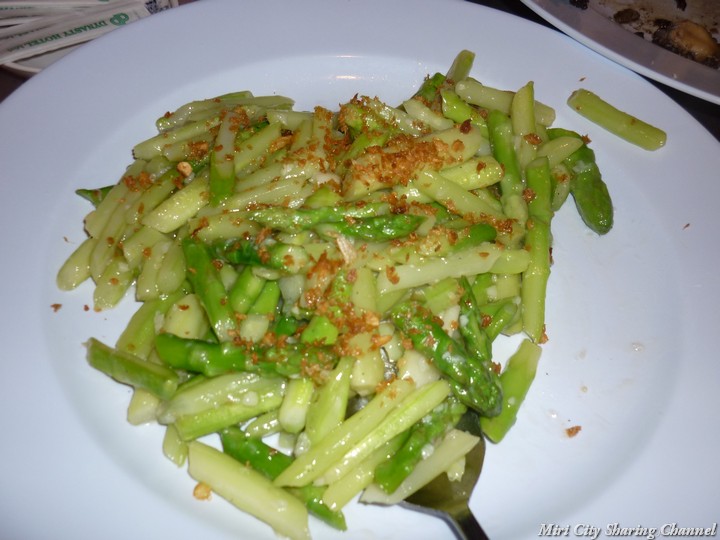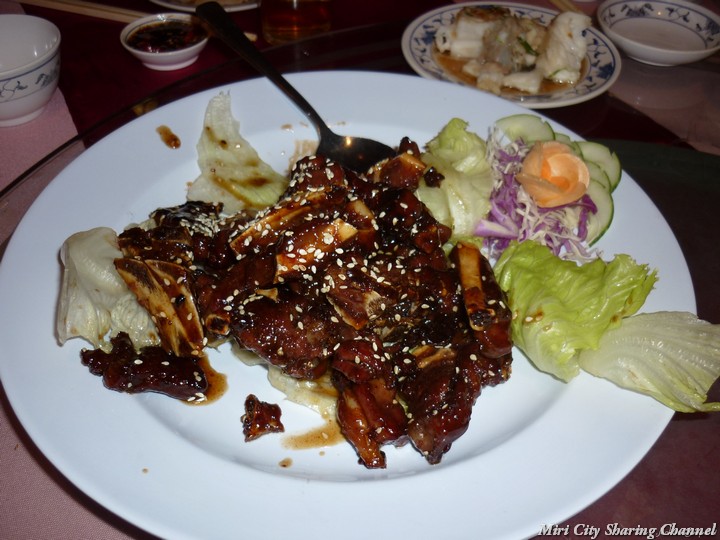 Finally, Watermelon Sago with Vanilla Ice-cream became our desserts to end the menu. Soft drinks and Chinese Tea were the two main beverages in our menu.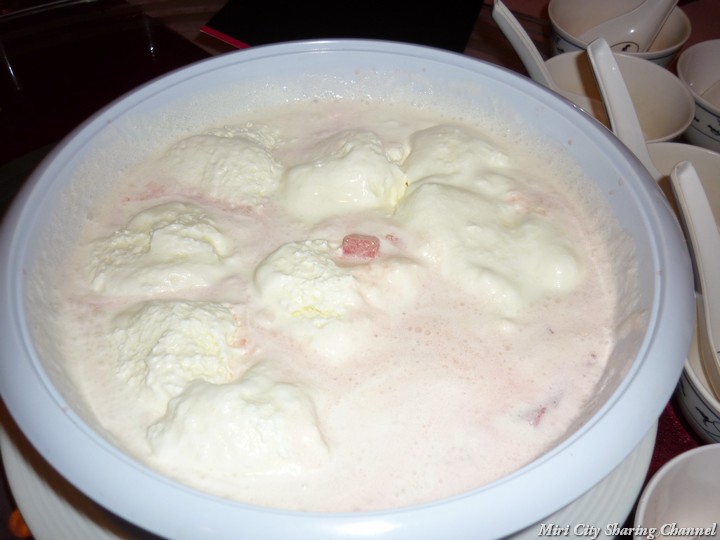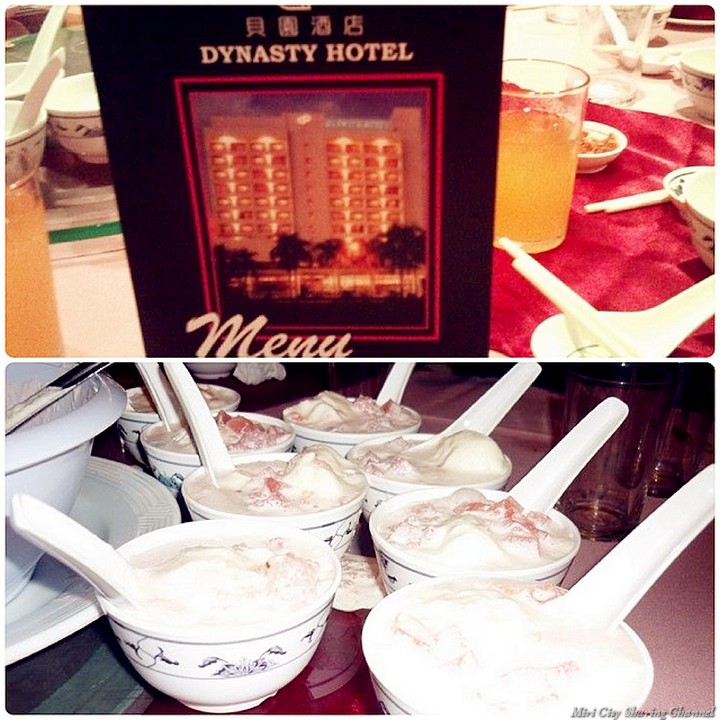 The food here was decent with reasonable price. This restaurant tend to be packed during dinner time, serving time could be slow depending on crowd.
Dynasty Hotel (贝园酒店) address: Lot 683, Block 9, Jalan Pujut-Lutong, C.D.T. 20, 98009 Miri, Sarawak. Malaysia.